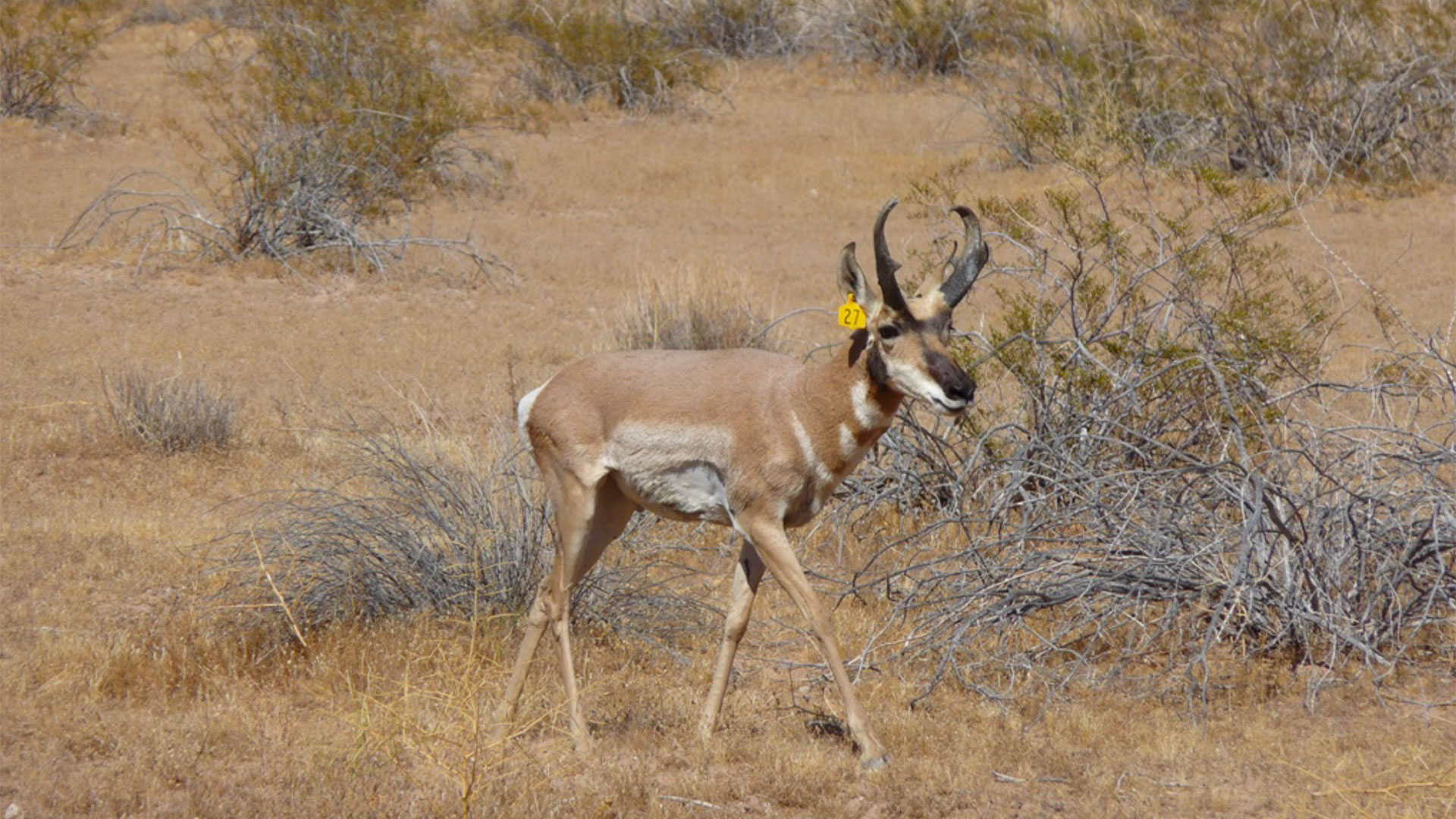 Sonoran pronghorn are one of the federally endangered species USFWS says could be harmed by new border fencing.
Jim Atkinson/U.S Fish and Wildlife Service
On July 26, the Supreme Court gave the Trump administration the go-ahead to use defense funds to build the border wall, lifting a stay that had prevented the use of those funds without Congressional approval. But the U.S. Fish and Wildlife Service says placing an impermeable fence along the border could hurt many threatened, endangered or at-risk species. The proposed fencing would cross the Cabeza Prieta National Wildlife Refuge and San Bernadino National Wildlife Refuge, both managed by USFWS.
In comments submitted to U.S. Customs and Border Protection at the end of June obtained by Arizona Public Media, the agency says the proposed 30-foot high bollard-style fencing and nighttime lighting could end or restrict the movement between species and lead to habitat loss and reduced genetic variability.
The agency notes that "many federal, tribal, state and private land managers have spent years working together to manage the border area's valued biological and cultural resources." USFWS included 28 pages of guidance on how CBP can limit harm to wildlife and habitat while constructing the wall, including spacing the bollards more than 4 inches apart.
The Bureau of Land Management also submitted comments laying out similar concerns, particularly with regard to fencing across the San Pedro River.
CBP requested comments from the agencies during its scoping process, even though the Trump administration has suspended numerous federal environmental and cultural heritage laws which normally apply to these kinds of projects.