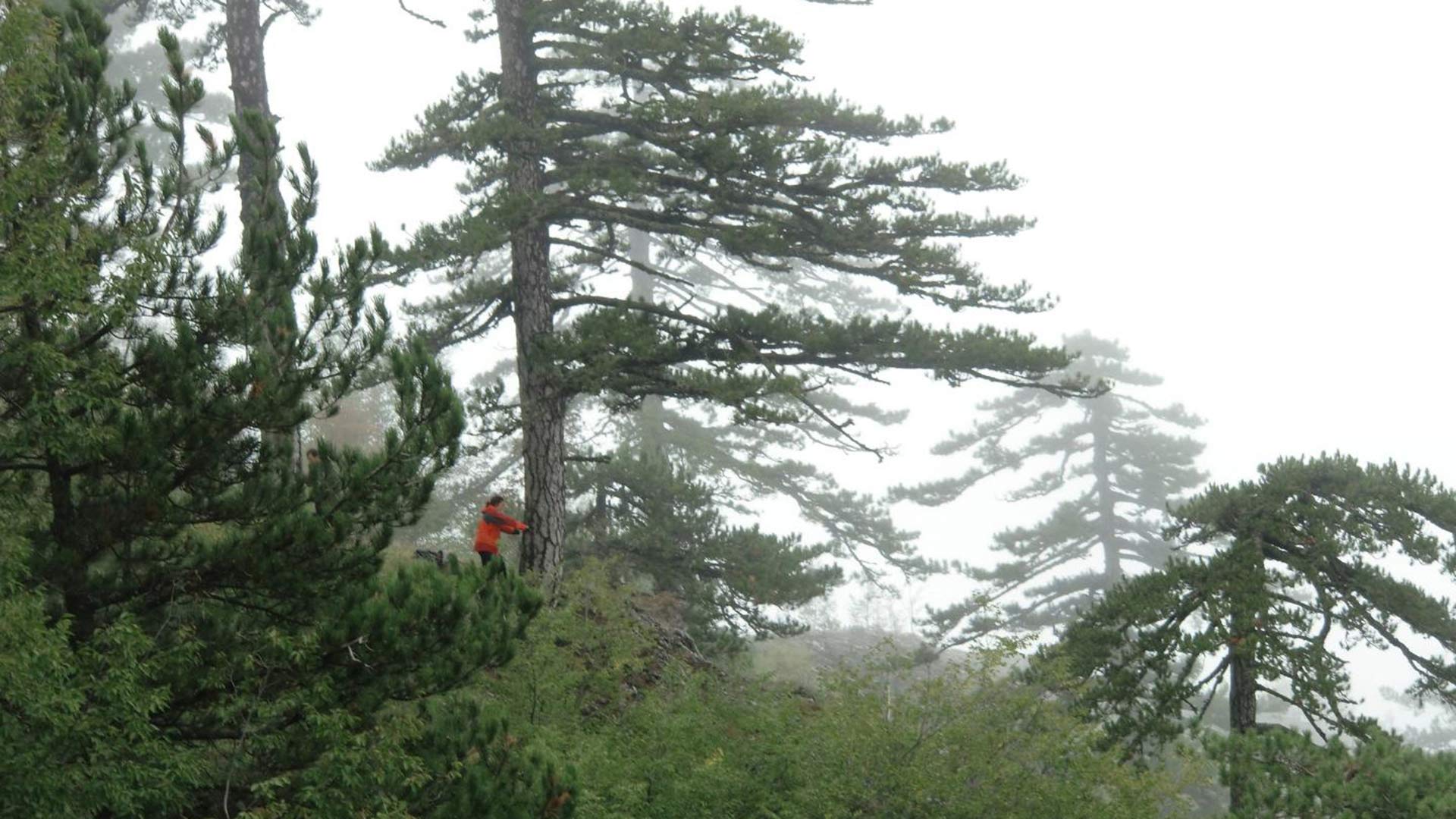 University of Arizona tree-ring scientist Valerie Trouet taking a pencil-thin core from an old Bosnian pine growing on Mount Olympus in Greece.
Greg King Copyright 2010
The North Atlantic jet stream has been changing over the last half century, as have extreme summer weather events in Europe, a University of Arizona-led team found.
The rings of trees from Britain and the northeastern Mediterranean region tell a long history of the jet stream. That's allowed a team of scientists to piece together 300 years of the flow of the North Atlantic jet stream in summer.
"So we used the wood density, and that's been found to be very sensitive to temperature conditions. So in cold summers you'll have less dense wood, and in hot summers you'll have more dense wood," said Valerie Trouet, an assistant professor of tree-ring research at the UA.
Trouet said since the 1960s there have been more instances of the jet stream moving off its average position. When the North Atlantic jet stream is more north, Britain is much warmer than normal. In Italy and the Balkans, there are floods and colder conditions. That's reversed when the jet stream has a more southerly track.
Trouet said understanding that history can help scientists create more reliable climate models for the future.
"The jet stream is very important because it's an important driver of climate variability and of extreme weather events."
Trouet's group plans to turn their attention to the North Atlantic's winter jet stream, and also the North Pacific's jet stream, to determine past climate patterns in North America.