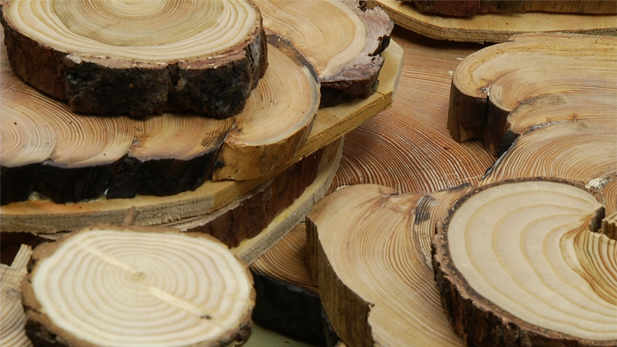 azpm
Listen:
Three tree-ring scientists walk into a bar ….
No, that's not a joke, but what happened in Tucson during the Second American Dendrochronology Conference in 2013.
The result of that collaborative happy hour is a first-ever study of tree rings and Spanish shipwrecks that may help predict hurricane activity in the Caribbean in the future. The study was published March 7.
University of Arizona tree-ring researcher Valerie Trouet collaborated with Grant Harley of the University of Southern Mississippi, who provided tree-ring data from the Florida Keys. Marta Domínguez-Delmás of the University of Santiago de Compostela in Spain knew of an extensive database of shipwrecks that included when and where various ships went down.
From the shipwreck data, the trio selected Spanish ships that were victims of tropical storms that occurred only during hurricane seasons in the Caribbean between 1495 and 1825.
Instrument recording of storm data began in 1850, so the two data sets didn't overlap. Harley's tree-ring data provided natural hurricane storm records.
"You find the same signal in the tree rings in years when hurricanes happened over the 20th century and in years when a lot of ships wrecked in the earlier period," Trouet said.
Combining all of the information provided clues about climate change and hurricanes.
What jumped out as a result of the study was a 75 percent reduction in Caribbean shipwrecks between 1645 and 1715, a period of known decline in sunspot activity called the Maunder Minimum.
"What we found in our study is that exactly during that same period of the Maunder Minimum is when there was not just a lull in solar activity, but a lull in hurricane activity as well," Trouet said.
Trouet said the study is the first to examine hurricane activity over the last 500 years in 10-year periods.