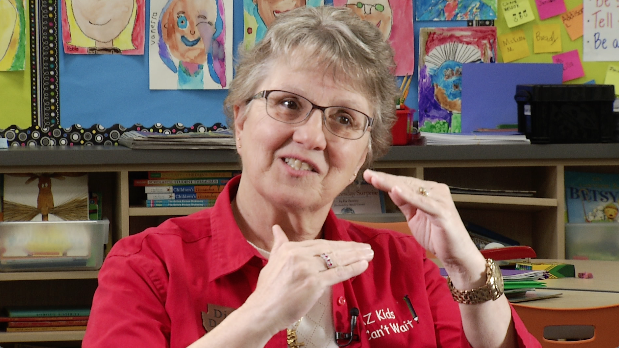 Diane Douglas, state superintendent of public instruction, in a Dec. 5, 2016 interview.

Bob Lindberg, AZPM
Arizona Superintendent of Public Instruction Diane Douglas is asking for an increase to an existing sales tax that her office says would amount to a nearly $5,000 raise for teachers in the state.
Proposition 301, passed in 2000, won't last after 2021 if no action is taken. Douglas on Thursday released a statement calling for the extension and expansion of the tax, which currently sits at .6 cents on the dollar.
She's asking to bump that up to one cent, which she said would generate $400 million more in revenue. That would go toward 11 percent teacher raises and $100 million for facilities in the first year.
Her reasons for the raise are familiar: Arizona has problems filling teaching positions and keeping them filled.
"Once again, there's a story of our teacher shortage, coming to – I hate to use the word crisis – but becoming a very serious matter to be dealt with in Arizona," Douglas said.
"We're hearing from citizens all over, doesn't matter - north, south, east, west, liberal, conservative, Republican, Democrat – overwhelmingly I've heard Arizonans want their teachers paid better."
She is open to other funding sources, she said, but added that there is a need for a reliable funding source for education, and Prop. 301 is already in place.
As it is, though, the voter-approved proposition has issues, she said, including a feeling among some that it was portrayed as a bill to give teachers more money, but has not fulfilled that promise, explicit or not.
"We were told that it was going to teacher salaries, and that there weren't going to be a whole laundry list" of other funding targets, including community colleges and money for universities.
Those are not unimportant places for the money to go, she said, but the four-tenths increase included in her proposal would address the salary gap that remains.
If her proposal doesn't advance as is, she's open to a conversation about maintaining the current rate of .6. But that would necessitate a restructuring of how those funds are distributed to add more to teacher salaries, she said.
Superintendent Douglas said she hopes the sales-tax question can be before voters by 2020, if not before.