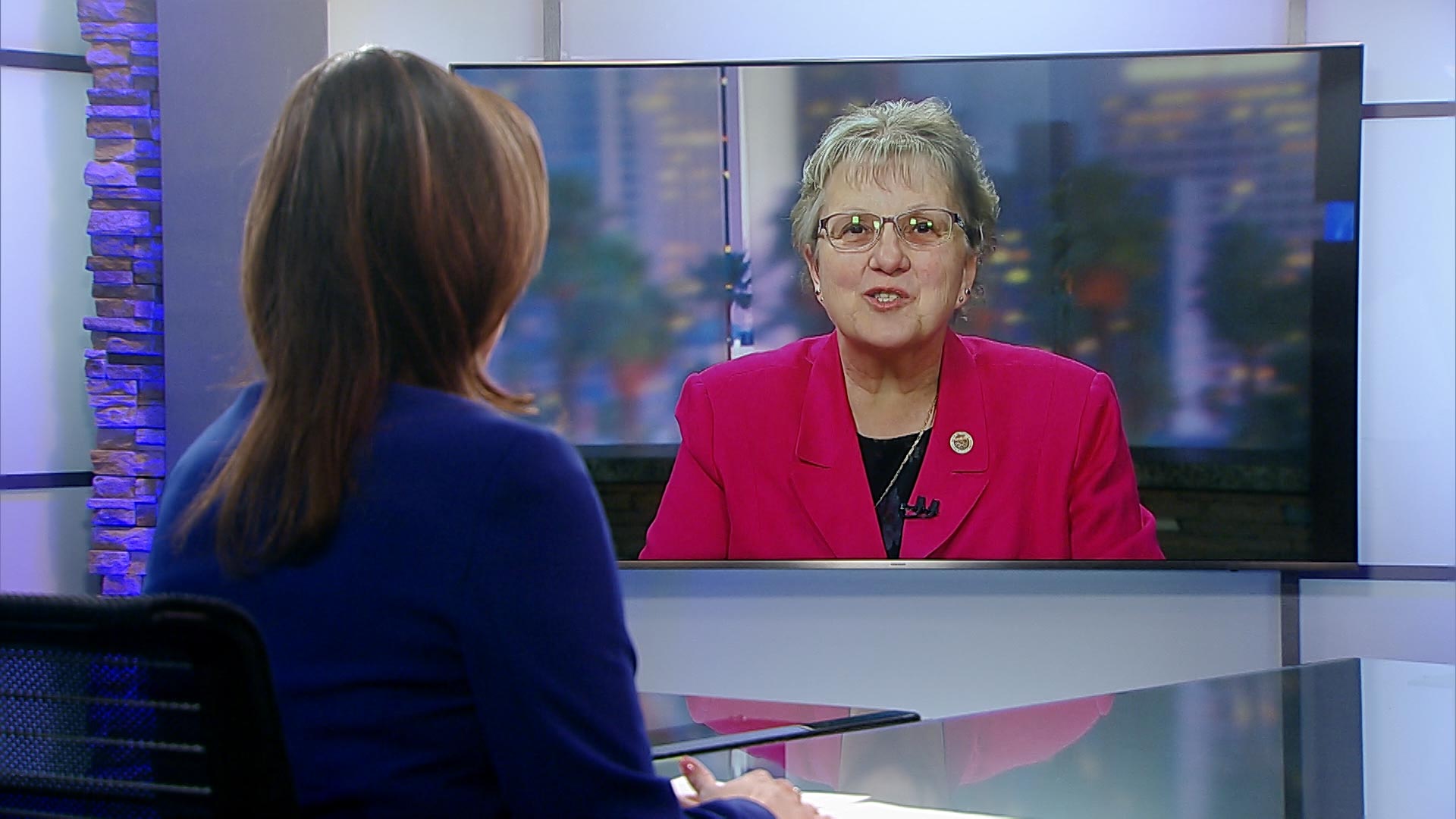 Arizona Superintendent of Public Instruction Diane Douglas interviewed by Arizona 360 in March 2018.
AZPM
PHOENIX — The Arizona Department of Education's draft changes to school science standards include instances where uses and references of evolution have been removed or altered.
The department has replaced some uses of evolution with words like "biological diversity" or added qualifiers in the standards for public school districts and charter schools.
According to the department, the standards focus on core science and engineering ideas that teachers then use to form curriculum.
State Superintendent of Public Instruction Diane Douglas told KTVK-TV that evolution is an ongoing debate and "there is science to back up parts of it but not all of it."
The public can comment on the draft science standards until May 28. The standards are expected to be presented to the state Board of Education for consideration later this year.