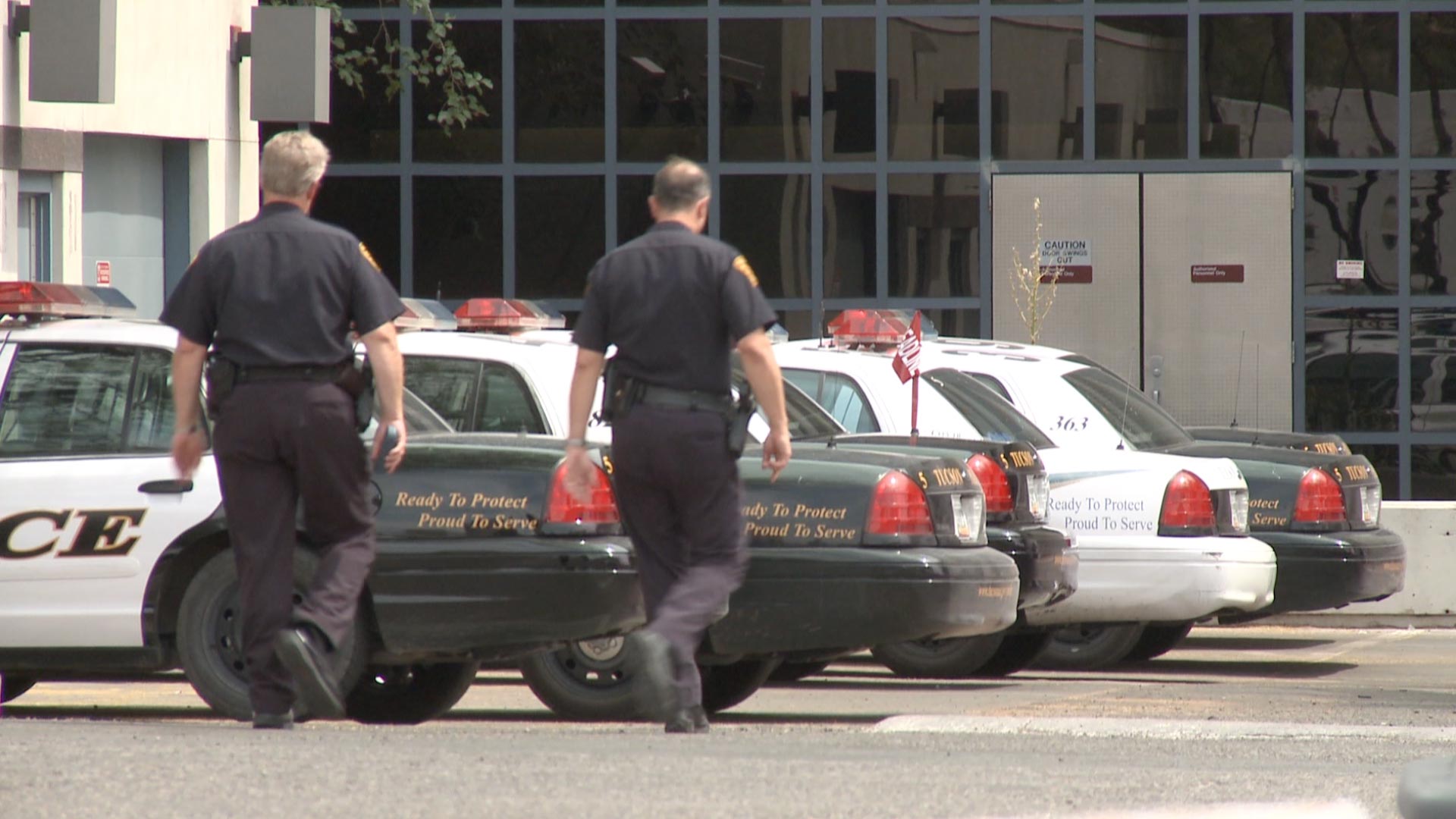 Parked Tucson Police Department cars.
AZPM Staff
The Tucson City Council is considering a proposal that would heighten penalties on people who commit hate crimes.
That would affect crimes that would be seen as targeting victims based on race, ethnicity, religion, national origin, sexual orientation, gender or disability.
Council Member Steve Kozachik said the measure, which Mayor Jonathan Rothschild introduced, is a response to a rise in hate crimes since the beginning of the last presidential campaign.
"We've had swastikas painted on walls at some of the high schools in midtown," said Kozachik, noting incidents at the Tucson Islamic Center and Planned Parenthood as well.
The state already has a statute for prosecuting hate crimes, but it only applies to felonies.
If the Tucson City Council adopts the measure, penalties would cover misdemeanors and violations of city ordinances.
"We're pretty simply just sending a message that, in Tucson, there's zero tolerance for behavior that targets people based on who they are or what they look like or what religious convictions they have," said Kozachik.
The ordinance would set minimum penalties, including jail time of at least 10 days and a $500 fine for a first offense.
Kozachik said the council could vote on the measure in the next month.