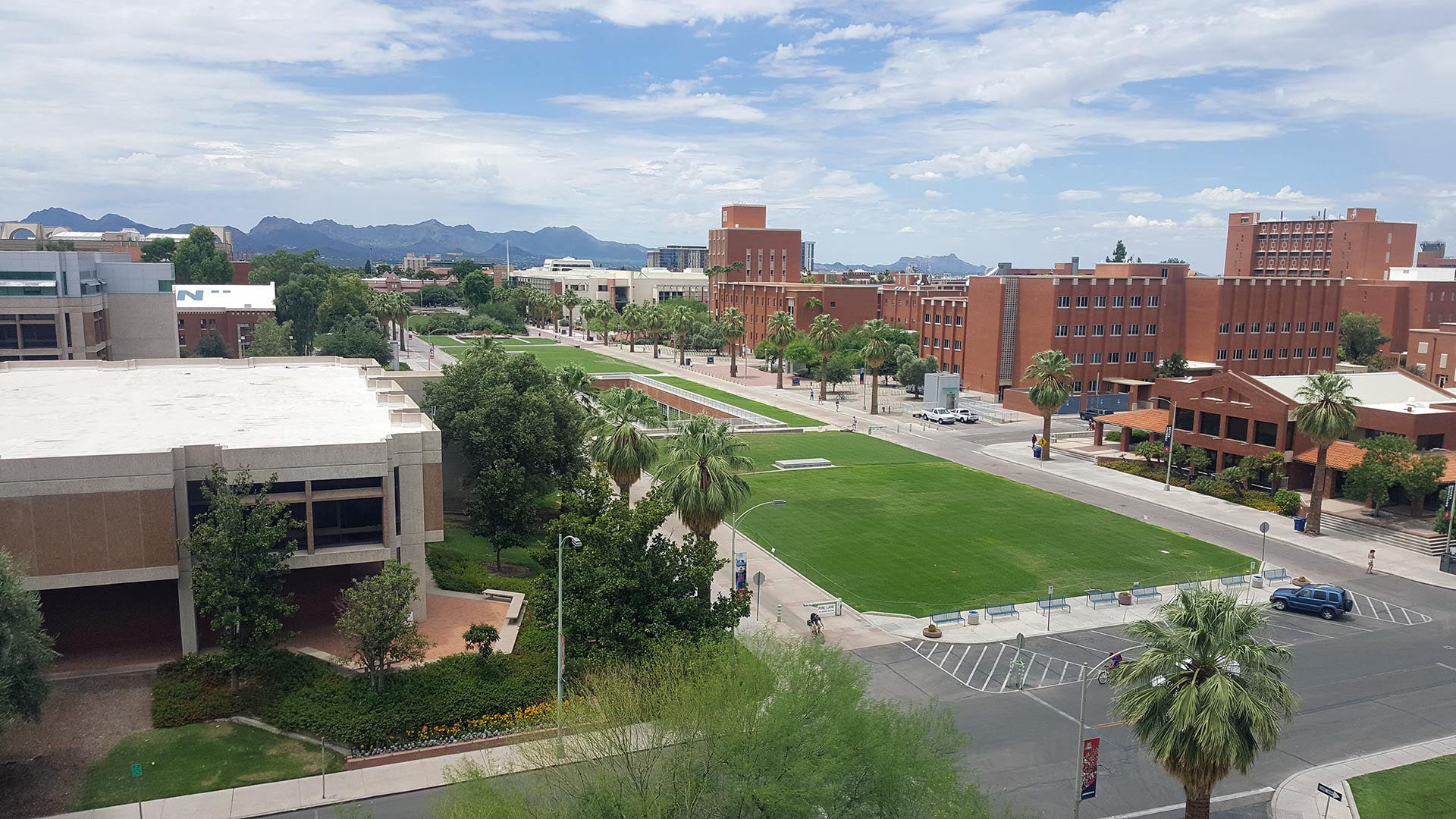 University of Arizona main campus.
AZPM Staff
Annual campus crime data for the University of Arizona shows an increase in the number of burglaries.

The 2018 Campus Safety Report, released Monday, shows on-campus burglary cases rose from 45 two years ago to 64 last year. UA Police Chief Brian Seastone said the reason behind the increase is hard to explain.
"It's a crime of opportunity and sometimes people take great liberty with that opportunity," said Seastone.
The report showed the number of arrests for drinking-related offenses on campus dropped from 763 in 2016 to 472 in 2017. UA Dean of Students Kendal Washington White said education and diversion activities have helped bring down the number of dangerous drinking incidents on campus.
"All incoming students have to participate in an online education program before they arrive on campus," White said. "It provides them with significant information on how alcohol can contribute to poor academic performance and social issues."
One death was listed in the report. It happened after a fight between a driver and pedestrian near the UA Tech Park, 13 miles from the main campus, in August 2017.

Universities receiving federal funds are required to disclose crime data, updated policy information and other crime prevention information by Oct. 1 each year.