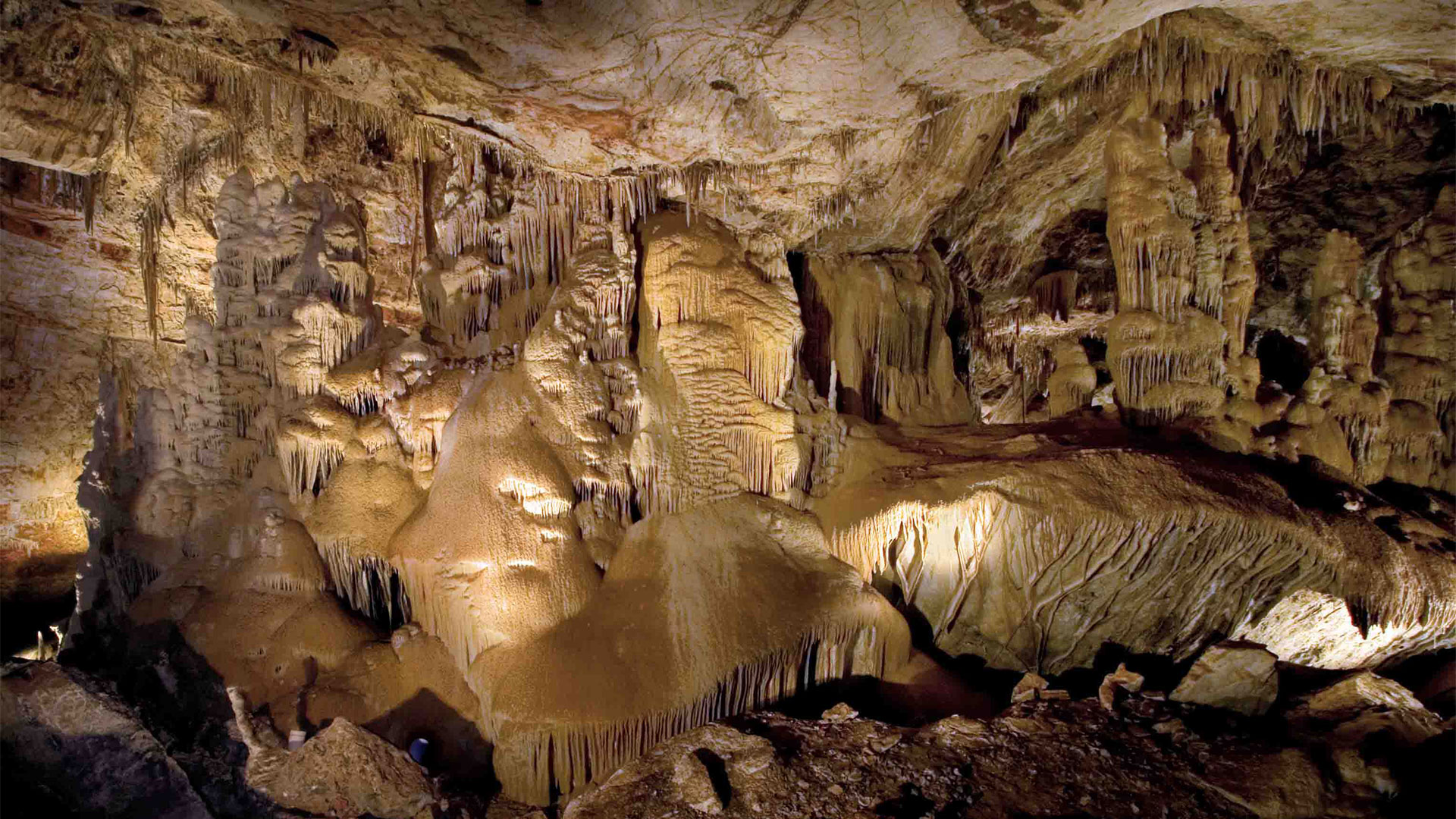 A view of the Big Room at Kartchner Caverns State Park in Cochise County, Arizona
Mike Lewis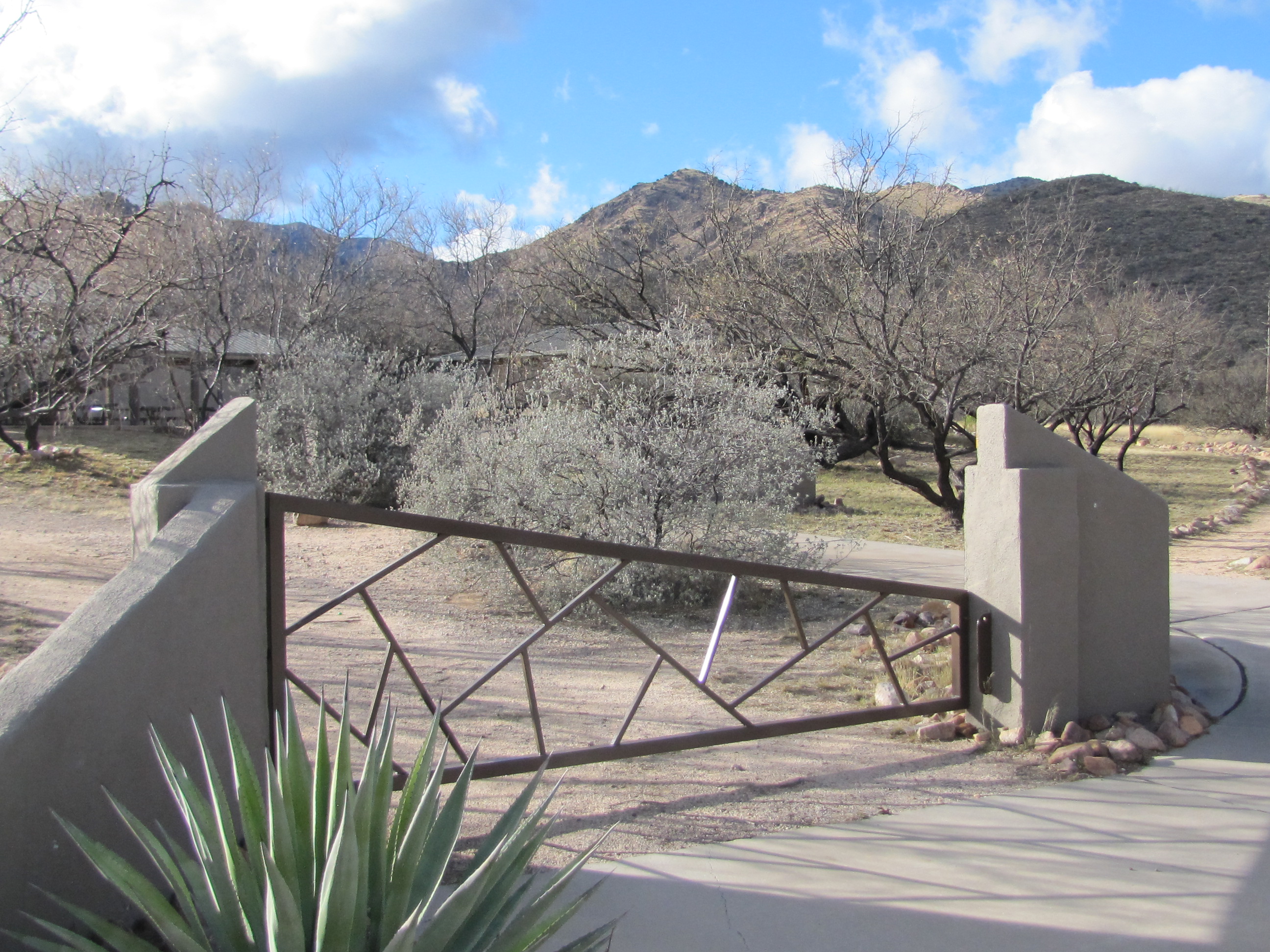 VIEW LARGER The Kartchner Caverns system was carved out of a limestone block in the Whetstone Mountains

Nicholas Gerbis, Arizona Science Desk
Once upon a time, there was a slime.
"Some real astute observers in the cave unit, several years ago, observed something growing on the fiberglass," recalled Kartchner Cave Unit ranger Heidi Lauchstedt.
The fiberglass, which is painted and molded to look like rock, hides wires and pipes to keep Kartchner Cavern's caves looking natural. But there was nothing natural about this ooze. Eventually, someone made the obvious suggestion.
"And we don't know what it is, so why don't we contact the University of Arizona Microbiology Department?" she said.
Enter research professor Julie Neilson and then-graduate student Luisa Ikner, both of the University of Arizona Department of Soil, Water and Environmental Science. They eventually concluded that the goo growing in the cave near Benson was generated by microbes living on carbon in the paint.
"This is one of the fascinating things about the cave — it's such a carbon-starved system that organism — anything that's going to live has to find a food source," said Neilson.
In other words, when your nutrient options amount to bat guano or the thin gruel of desert drip water, you take whatever carbon you can get.
"Microbes are amazingly resourceful. They will figure out a way to live anywhere on this planet — and probably anywhere on any planet," Neilson said.
The microbial research joined a steady drip of science that has echoed through Kartchner's limestone caverns almost since their discovery.
When co-discovers Gary Tenen and Randy Tufts found the blowhole entrance to the caverns in 1974 — beneath Kartchner Ranch, in the foothills of the Whetstone Mountains near Benson — they did something extraordinary: They kept it a secret.
For years, they hid their caving activity, referred to the cave only by the code name "Xanadu," and worked with government and park officials to keep it under wraps until the deal was sealed.
When they could no longer shield the caves through secrecy — resorting to everything from aliases to blindfolds — they sought out science to help protect Kartchner Caverns post-development. In fact, the caves' first environmental monitoring stations were theirs.
"We have taken over that dataset and still use the same monitoring stations — the old PVC stands with the old cookie sheets and all that," said Lauchstedt.
As for Neilson and her colleagues, they soon spotted another disruptive food source: tourists.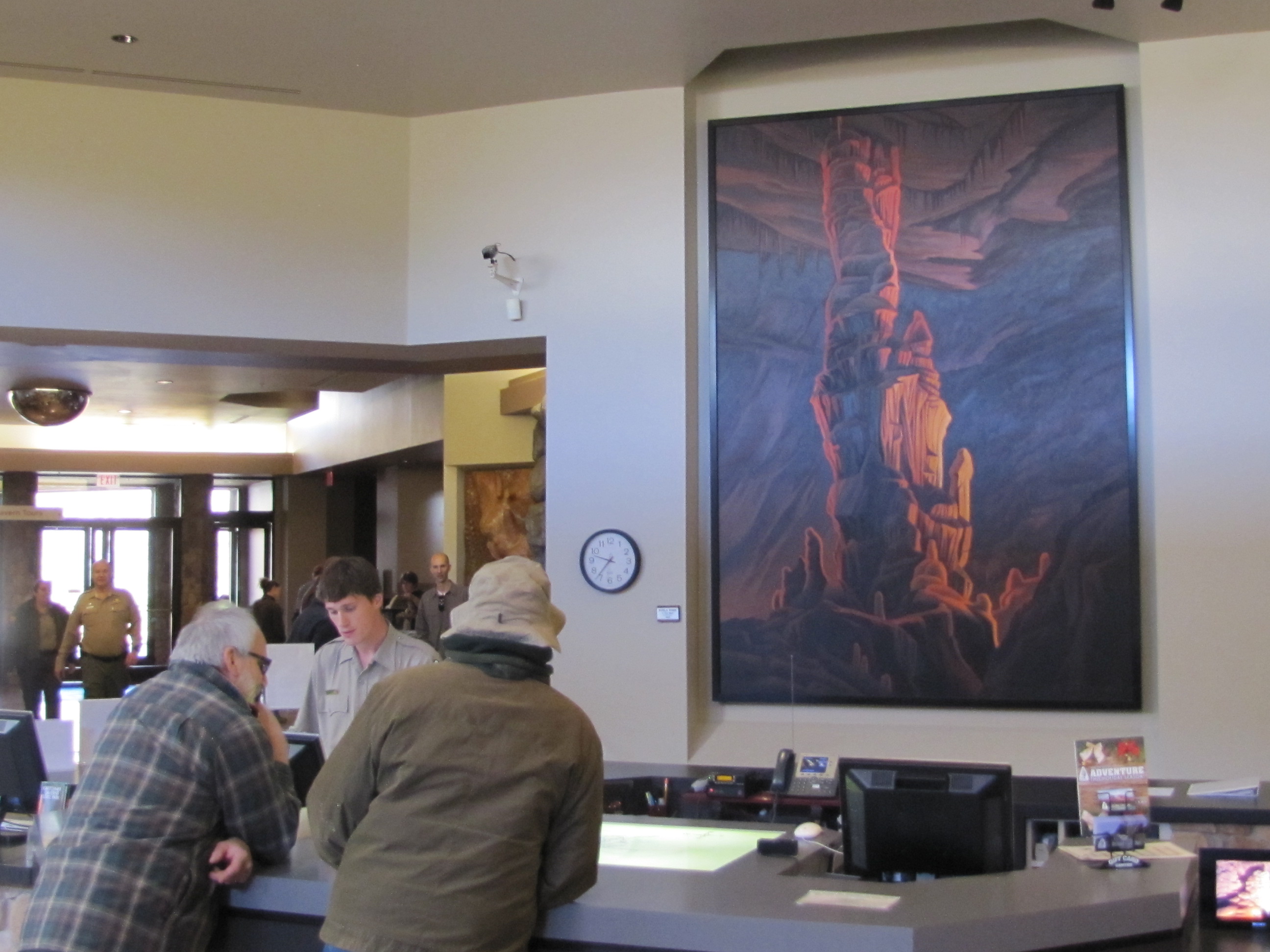 VIEW LARGER A Kartchner ranger directs Cave Fest attendees.

Nicholas Gerbis, Arizona Science Desk
"We are constantly shedding skin cells, hair cells and lint off our clothing. And we were able to see that the microbes that grow along the trail tend to be microbes that can take advantage of those kind of ready supplies of carbon," said Neilson.
In response, the park installed misters to tamp down lint, hair and skin as visitors enter the cavern. They're but one of several research-inspired safeguards, including the airlock doors that keep the caves' humidity near 99 percent.
"We go through in the morning time and fog the place, and take handheld foggers in there, and that adds to the humidity as well," said Jake McCoy, park manager.
McCoy said that rangers wash down the handrails and floor every night, and clean oils left behind by errant hands. Troughs gather dirt and water; sump pumps pull it out. Tours are limited in number and confined to marked paths.
"Probably only about 20 percent of the cave's ever been walked on," said McCoy.
Even so, preserving the cave is an iterative process, one that often requires scientific investigation.
Beyond microbes and fungi, experts have found a growing number of cave-adapted insects in this humid grotto — 98 so far, according to UA research associate Bob Pape. Wendy Moore, curator of the UA Insect Collection, which houses Pape's finds, said 16 of them are new to science.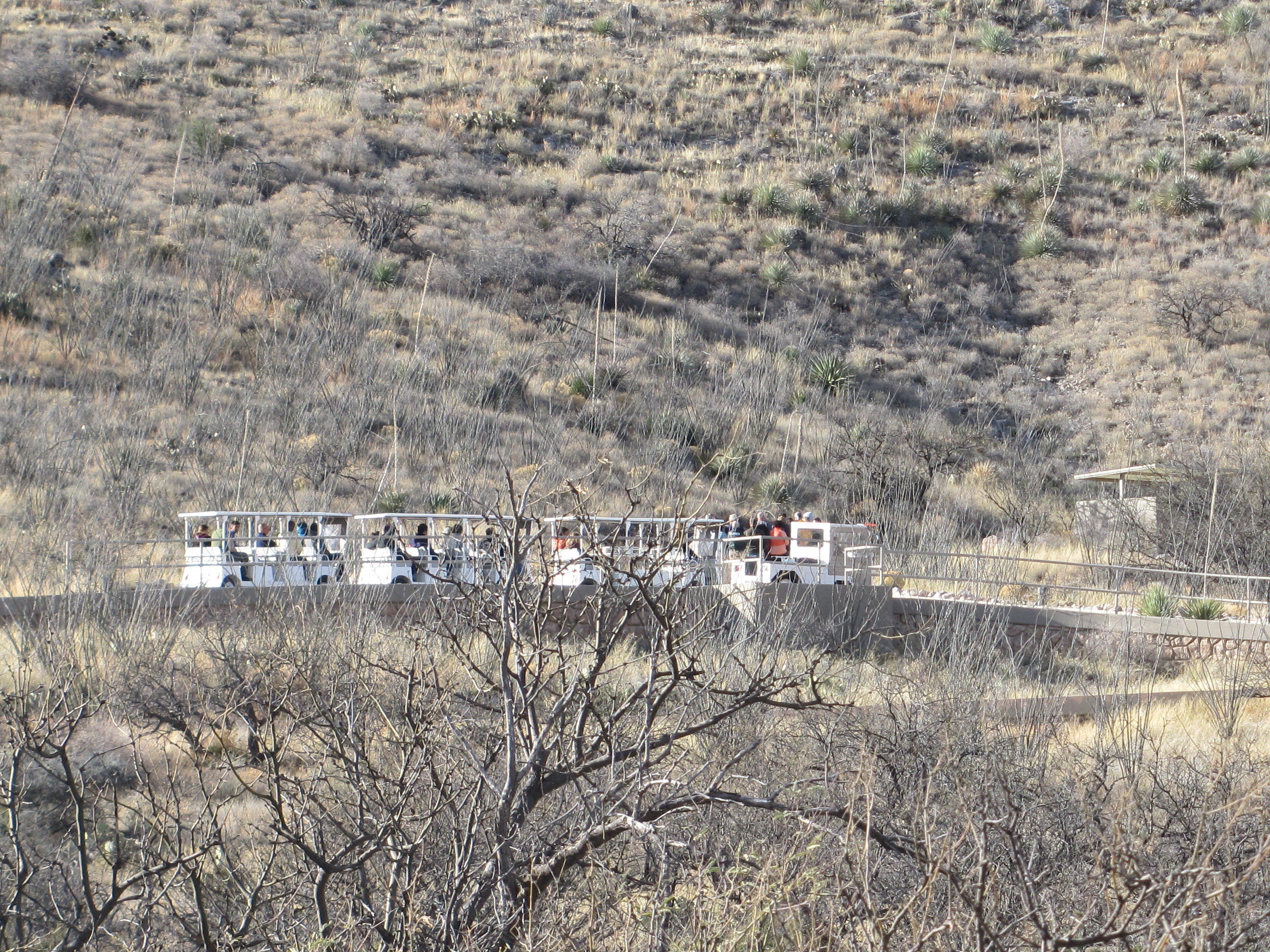 VIEW LARGER A tour group prepares to enter Kartchner Caverns.

Nicholas Gerbis, Arizona Science Desk
"What's really interesting is to think about Kartchner Caverns being a very humid oasis in the middle of the Sonoran Desert. And so it's an amazing place for some arthropods that could not live above ground in that spot. They have found a refuge there in the cave, and so there's many that live there — and only there."
Kartchner conducts its own research as well, including drip studies and a planned baseline study to track the effects of replacing incandescent bulbs with cooler, more energy-efficient LEDS.
"And then be able to tell whether the LEDs are doing what they're supposed to do, in terms of cutting back on fungi and algae, and bacteria, or not," said Arizona State Parks research and science manager Bob Casavant.
Cave Unit rangers like Lauchstedt also keep counts of the cave myotis (Myotis velifer) bats that famously use Kartchner's Big Room as a summer maternity roost.
"We are in the sinkhole, and we have counters, and we sit in a lawn chair and, as they come out, we use clickers," said Lauchstedt.
Such counts paint only a partial picture, however, so Joel Diamond — a bat expert at the Arizona Game & Fish Department — added acoustic sensors, which detect bats' echolocation calls. He said he also helps staff and volunteers analyze data.
"It's really just support. They're doing all the real work — we're just coming in and helping them make sense of the numbers," said Diamond.
Science is essential to stewardship. But parks help scientists, too: They provide distributed, managed spaces for monitoring groundwater, preserving dark skies or providing habitat for migrating monarch butterflies — all activities currently underway at Kartchner.
Today, according to Casavant, state parks support 80-100 research projects statewide.
Many rely on volunteers.
"To me, citizen science is the way to go in the future," said Casavant.
Kartchner has always been lucky on that count.
"We've traditionally had a high number of volunteers at the park. As I remember, from the very beginning — even when I got here, in '99 — we had at least a dozen or so volunteers, and we weren't even open to the public," recalled park ranger Joe Caput, who has been with Kartchner since before it opened to the public in 1999.
Carrying on such work under post-recession cutbacks that seem likely to continue sounds daunting. But, in a limestone cathedral carved out and built up by water, a century per inch, nothing feels impossible for long.