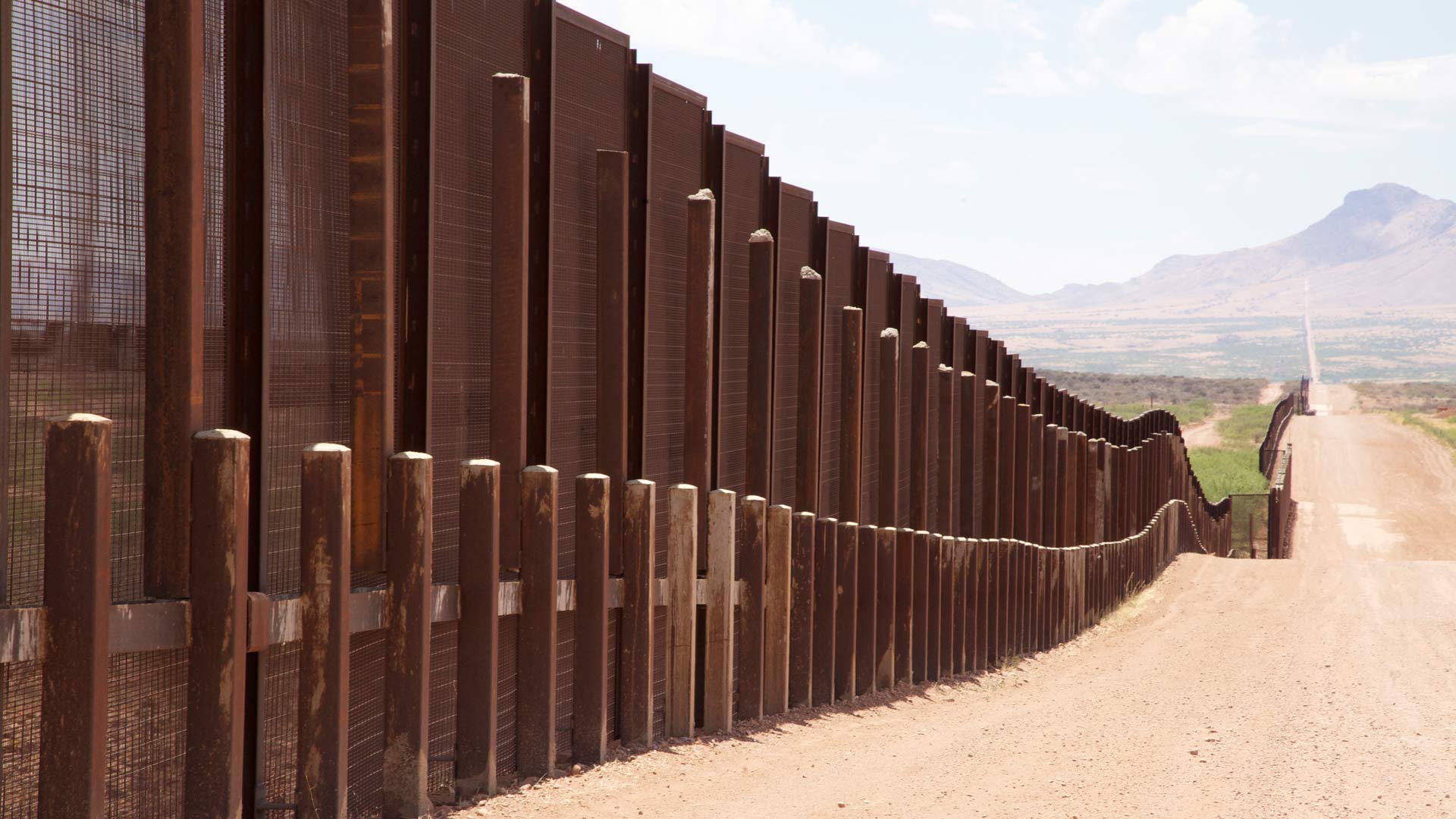 AZPM Staff
Mexico's president Thursday canceled a planned trip to Washington, D.C., to meet with U.S. President Donald Trump, a day after Trump signed an executive order for building a border wall.
The cancellation by President Enrique Peña Nieto came after pressure from Mexican political leaders and a tweet by Trump saying, "If Mexico is unwilling to pay for the badly needed wall, then it would be better to cancel the upcoming meeting."
Meanwhile, reaction in Arizona and Mexico to Trump's executive order calling for "immediate construction of a physical wall on the nation's southern border" was wide ranging.
Among businesspeople in Nogales, there was a mix of worry and caution over the effects on cross-border trade relations that have taken years to build and repair in the wake of previous Arizona political actions targeting immigration.
Business owner Sonia Sun of Nogales expressed opposition to Trump's order.
"It's a bad thing," Sun said. "It's ridiculous. It's very stupid, I think."
Bruce Bracker, owner of Bracker's Department Store in Nogales and a Santa Cruz County supervisor, said he doesn't think a wall will affect trade.
"The local relationships are still going to continue," Bracker said. "People are still going to be doing cross-border business. The state of Arizona has been investing lots of money into cross-border trade and we are going to continue to do that. We've outreached into Sonora and Mexico City. We believe that, at some level, we will still be doing business between Arizona and Mexico."
West of Nogales, border rancher Jim Chilton applauded the executive order.
"I was elated," said Chilton, whose ranch abuts the border and is currently protected by barbed wire and a vehicle barrier. "That's exactly what we need. I've been discussing that for the last four or five years."
Nogales, Ariz., Mayor John Doyle was on the opposite end of the opinion spectrum.
"As far as the wall goes on its own, it's really going to be more of an eyesore," Doyle said.
Nogales, Ariz., already has a 15-foot steel-post wall separating it from Nogales, Sonora. Exactly how Trump's order will manifest itself there and along the rest of the 2,000-mile border is as yet unknown.
In his announcement, Trump did not specify what the wall would look like. The border now has about 650 miles of a mix of pedestrian walls, steel-post fencing such as that in Nogales, vehicle barriers and barbed wire.
Two days before Trump took office last week, the U.S. Customs and Border Protection agency put out a call for ideas for a system of towers for a broad swath of both the northern and southern borders to help spot incursions. A smaller version of the tower network already operates in Southern Arizona.
Republican U.S. Rep. Martha McSally, whose Arizona district abuts the border in Cochise County, said in a statement that Trump's executive order was "a strong start in the right direction."
"When it comes to barriers, they are important where appropriate, but only part of the equation," McSally's statement said. "What we need is a comprehensive strategy to grow situational awareness, build operational control, and dismantle the cartels and their networks."
Trump reiterated that he will find a way for Mexico to pay for the wall.
Peña Nieto, who has said Mexico won't pay for it, appeared on Mexican television Wednesday after Trump's action.
He said he has ordered Mexican consulates in the U.S. to take steps to protect the rights of Mexican citizens, and he said in Spanish: "Mexico gives respect and demands respect."
Fronteras Desk staff members Michel Marizco in Tucson and Jorge Valencia in Mexico City contributed to this story.