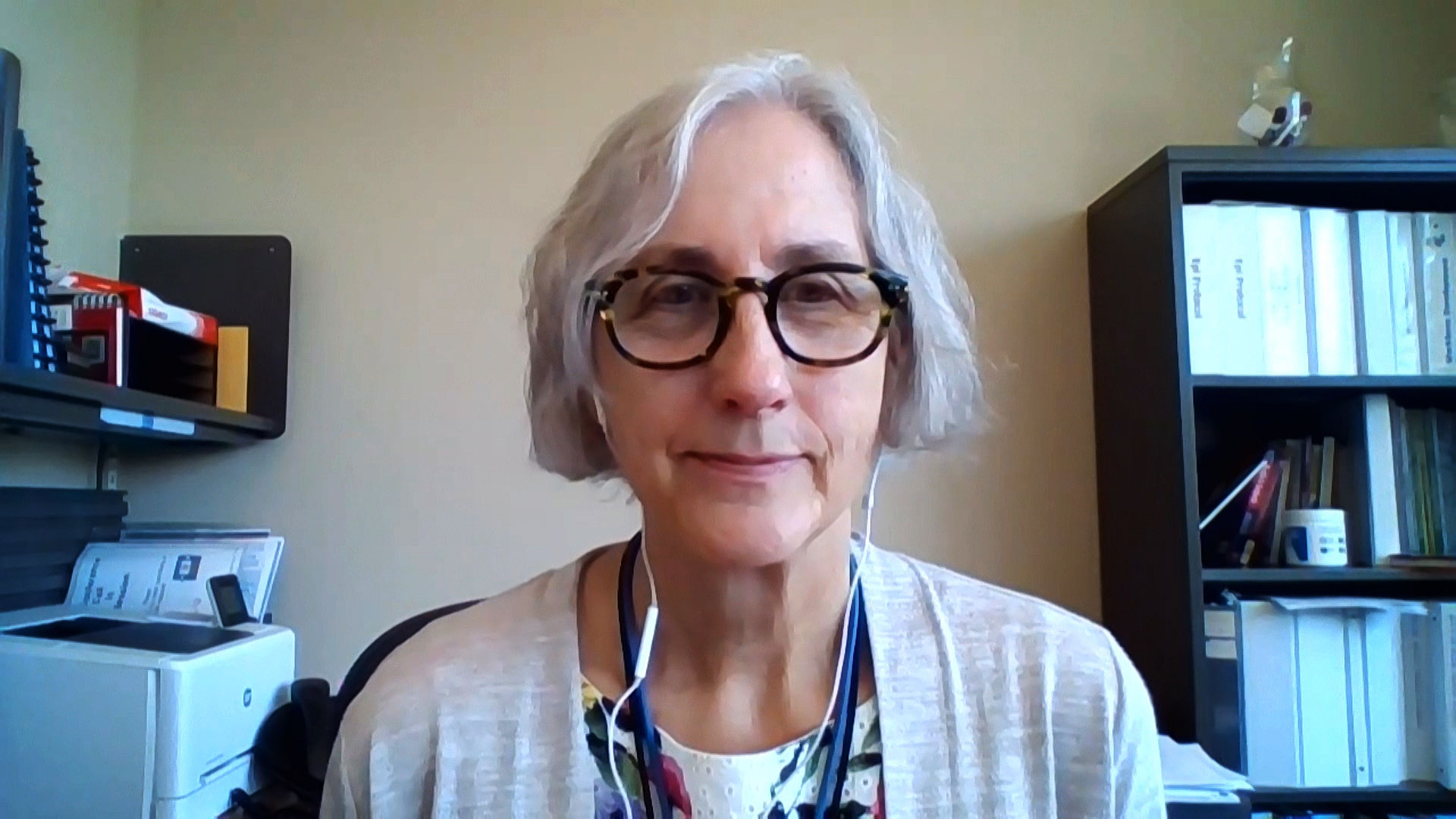 Dr. Theresa Cullen, director of the Pima County Health Department, sits for an interview with Arizona 360 on July 8, 2020.
AZPM Staff
Governor-elect Katie Hobbs announced Tuesday that she asked Dr. Theresa Cullen to run the Arizona Department of Health Services.
Cullen took over as head of the Pima County Health Department in June of 2020.
In her announcement, Hobbs pointed to Cullen's more than two decades of experience with the U.S. Public Health Service and Indian Health Services as key to her qualifications to run the state health agency.
Pima County administrator Jan Lesher tweeted congratulations and called Cullen, "outstanding leader and advocate for public health during her tenure as Pima County's Health Director."
The ADHS Twitter feed welcomed Cullen to the job and said," We look forward to benefiting from her expertise and passion for public health!"
Cullen takes over the state health department from interim director Don Herrington who has been at the helm since August 2021, when Dr. Cara Christ left for Blue Cross Blue Shield.
Cullen received her medical degree from the University of Arizona in 1983.