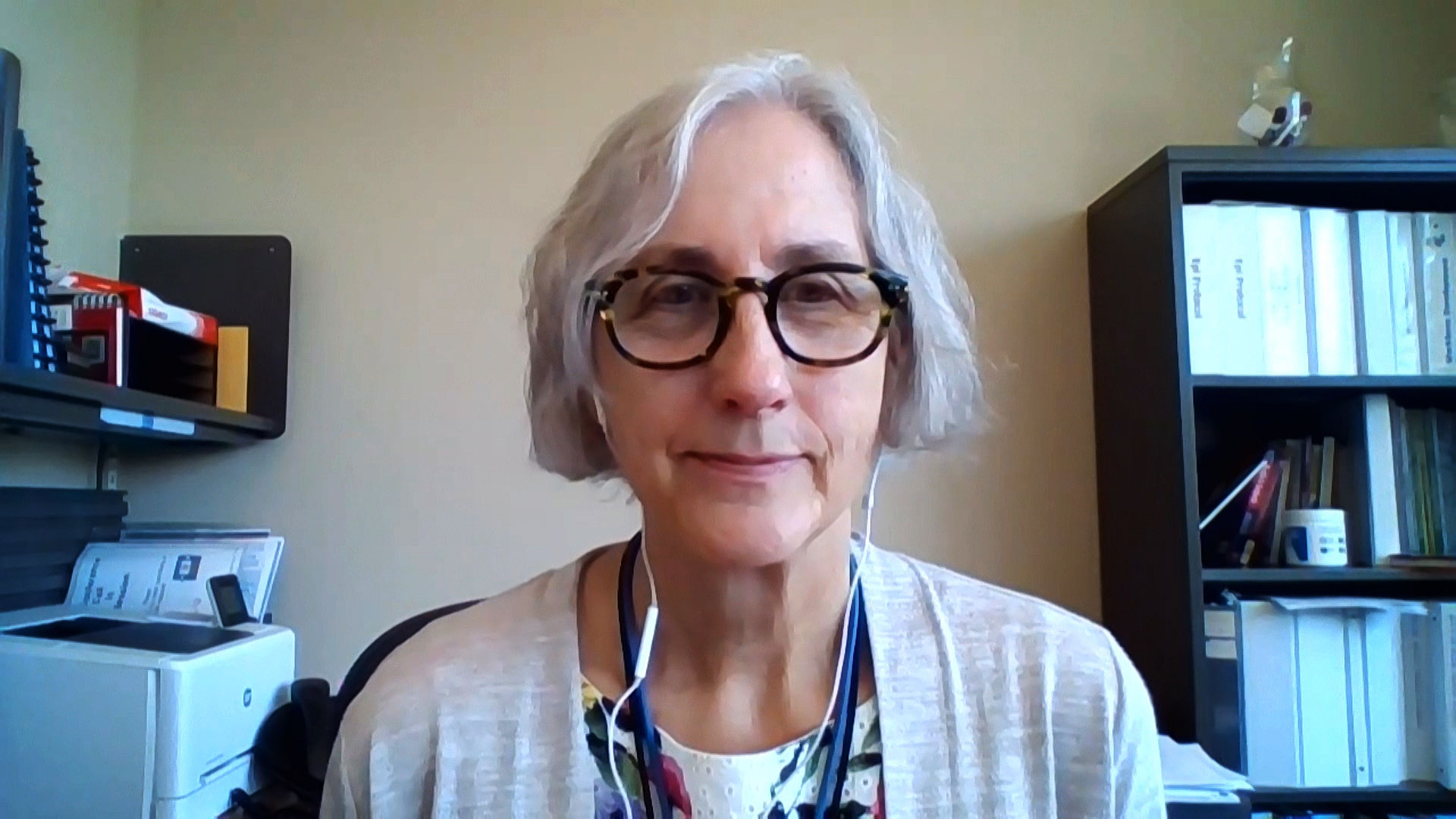 Dr. Theresa Cullen, director of the Pima County Health Department, sits for an interview with Arizona 360 on July 8, 2020.
AZPM Staff
Pima County Health Director Dr. Theresa Cullen's nomination to head the state health department may be doomed. A five-member Senate committee voted along party lines Thursday to reject the nomination by Governor Katie Hobbs.

Cullen's support for vaccine mandates, school closures, and mask wearing in Pima County at the peak of the COVID-19 pandemic came back to haunt her as a Republican-led committee grilled her for several hours at the state capitol. Cullen defended the decisions she made at the time, while admitting several of them are being reconsidered.
"I think I made decisions with the school districts and with our school team to err on the side of caution to protect children and to protect their families," Cullen said.
Committee chair Jake Hoffman, a Phoenix-area Republican, blamed Cullen for school closures that set back the development of thousands of children.
"Today even with the benefit of hindsight of 20/20 vision she still refuses to acknowledge and accept the devastating impacts of the mandates that she pushed for," Sen. Hoffman said as the committee was considering whether to send the full Senate a negative recommendation.
Cullen drew endorsements from public health leaders including her predecessor Dr. Bob England, and Pima County's rates of infections and deaths from COVID are among the lowest in the state. But the committee saw Cullen's support for unpopular measures as disqualifying. The final decision, though, will be up the full Senate.
After the vote, Gov. Katie Hobbs released a statement saying in part, "It is a shame that the Senate committee has decided to play partisan politics in this case instead of doing what's best for Arizonans. Dr. Admiral Cullen's dedication and public health expertise is exactly what we need right now."

Cullen is a retired rear admiral in the U.S. Public Health Service.