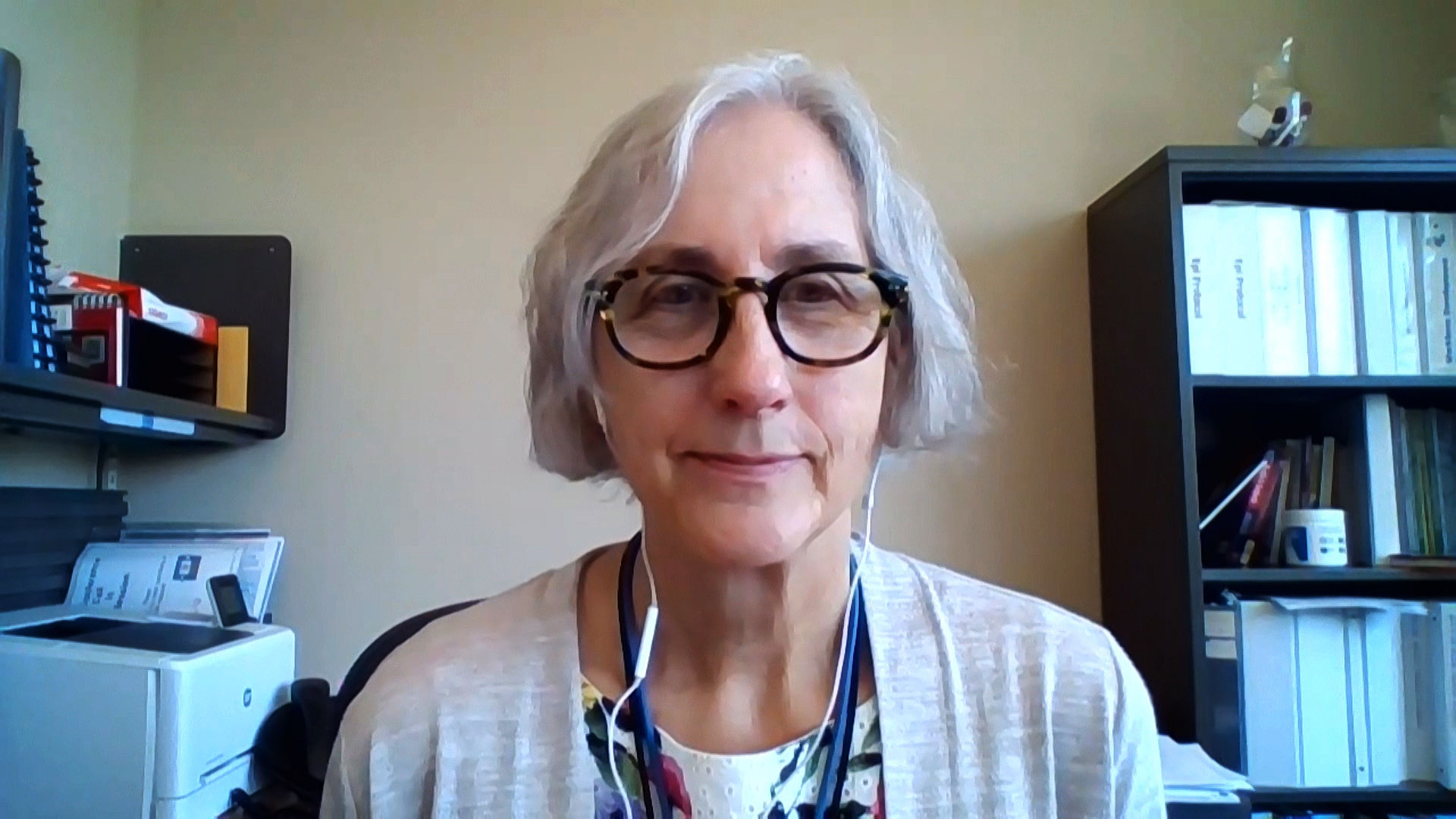 Dr. Theresa Cullen, director of the Pima County Health Department, sits for an interview with Arizona 360 on July 8, 2020.
AZPM Staff
Dr. Theresa Cullen will return to her job as the Pima County Health Director. The announcement came shortly after Arizona Gov. Katie Hobbs withdrew her nomination for Cullen to head the Arizona Department of Health Services.
In a media release, Hobbs said the nomination was withdrawn at Cullen's request. Hobbs also used the release to criticize the legislative panel that grilled Cullen last week.
"The way some Republicans on the State Senate's committee on director nominations was nothing short of harassment and those who participated in it should be ashamed of their behavior - we all should," Hobbs said in the release.
The Republican-led committee voted on party lines to recommend that the Senate not confirm Cullen despite decades of public service and work in the medical field.
The committee raised concerns about business closures and curfews in Pima County during the height of the COVID-19 pandemic.
"Terry Cullen deeply cares about the health and wellbeing of every County resident. Every decision she has made since she's been here, cussed or discussed, has been to protect lives and livelihoods," Pima County Administrator Jan Lesher said in a statement. "We hired her because she's one of the finest public health physicians in the country who has had a distinguished career. She remains so, as does her career. Of course we want her to continue leading our public health agency."
Associated Press wire copy contributed to this article.
MORE:
Arizona
,
Coronavirus
,
Pima County
,
Government
,
Health & Medicine
,
Katie Hobbs
,
Legislature
,
News
,
Politics
,
Tucson
,
U.S.