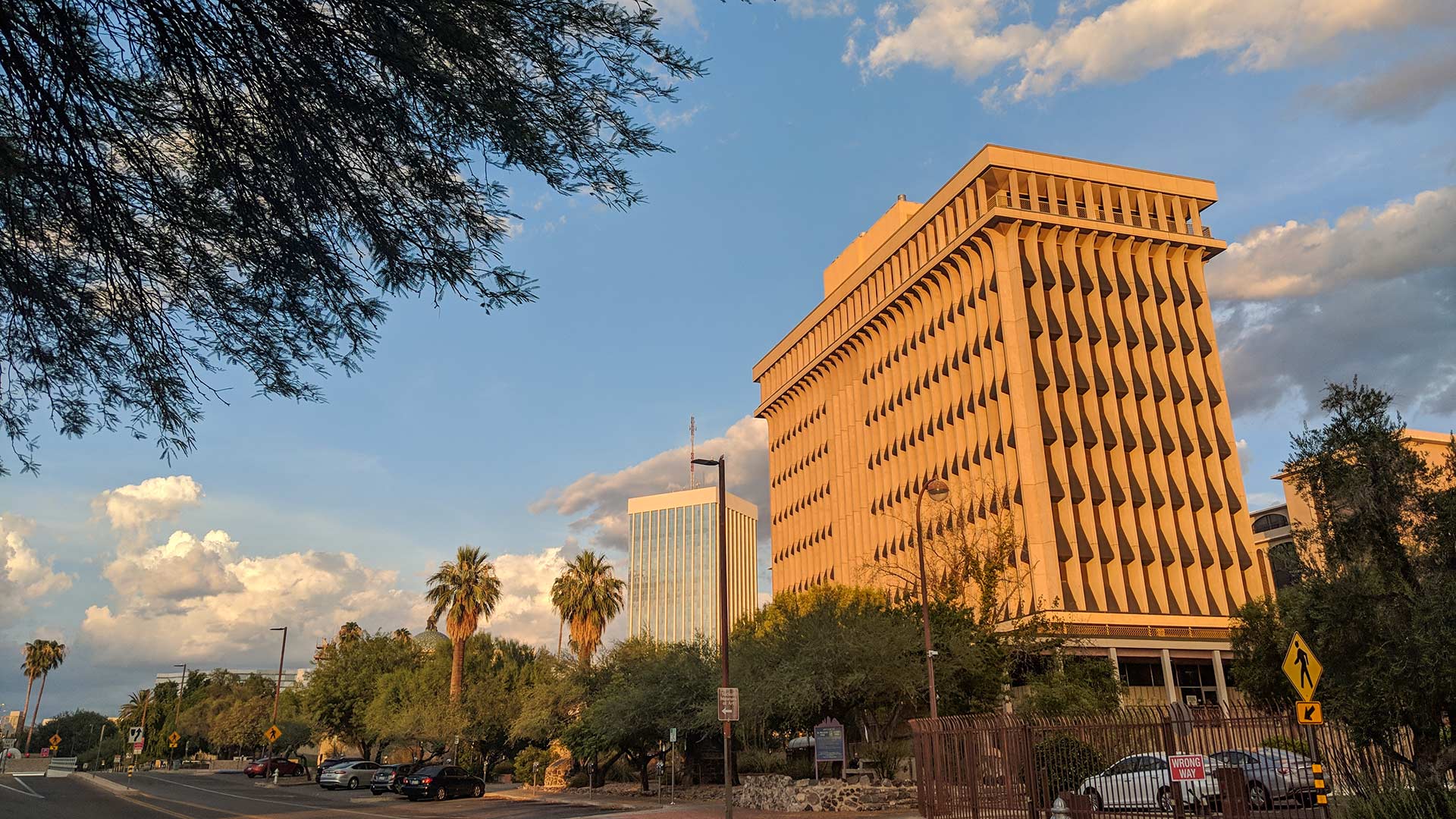 Tucson City Hall
Nick O'Gara/AZPM
After complaints from some Tucson city employees, the state attorney general says he's suing the city for alleged civil rights violations, over its COVID vaccine mandate.

A year ago the Tucson mayor and council mandated all 4,000 city employees to get vaccinated against COVID-19. The policy exempted those who objected on medical or religious grounds.

However, according to attorney general Mark Brnovich, city workers were given only three days to get the shot or file an exemption, and those who missed the deadline were subjected to unpaid leave or other job-related actions.

Brnovich calls the city policy misguided. He says he's filed a civil rights lawsuit after hearing from "numerous" city workers.
The city manager's office issued the following statement in response:
The City Attorney has confirmed that based on the Attorney General's press release, Mr. Brnovich has filed a lawsuit in Pima County Superior Court relating to the City of Tucson's vaccination policies for City employees. The lawsuit has not yet been served on the City. The lawsuit contends that the City's vaccination policies that were adopted in August, 2021 amounted to discrimination and/or retaliation against employees based upon disability and/or religion, despite the policies' express provisions allowing for accommodations for sincerely held religious beliefs or for a disability; and allowing for medical exemptions.

As is its practice, the City will not comment on the merits, or the lack of merits, of pending litigation.