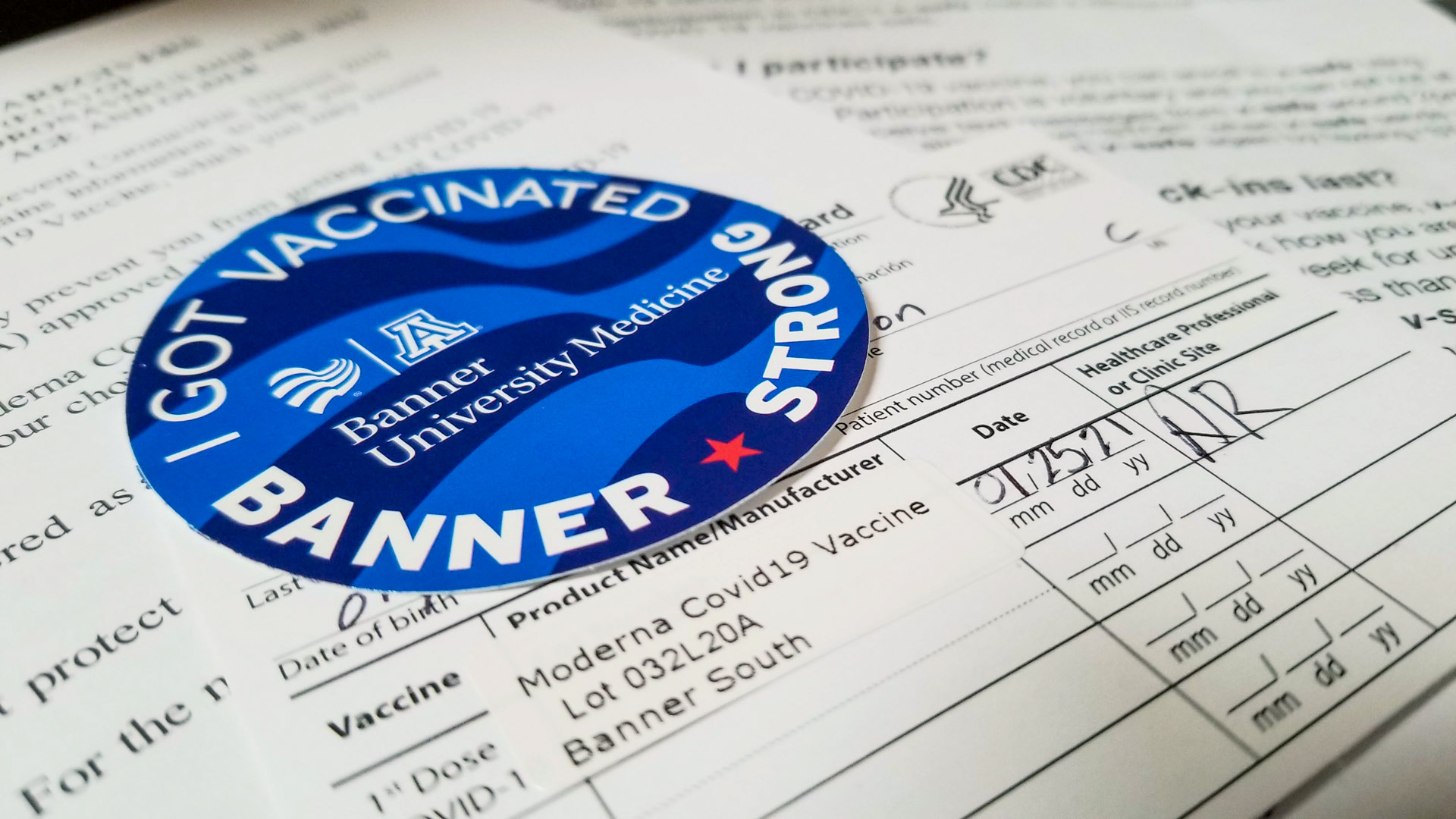 A COVID-19 vaccination record card is received following the administration of the Moderna COVID-19 vaccine at Banner University South.
AC Swedbergh/AZPM
Brnovich Vaccine Mandate Lawsuit 9-14-21

View at Google Docs
|

Download File
Arizona Attorney General Mark Brnovich filed a federal suit against President Joe Biden and the Department of Homeland Security over the administration's move to make vaccines mandatory for federal workers and employees in companies with more than 100 workers.
The suit claims that the as yet unwritten rules violate the Equal Protection Clause of the U.S. Constitution due to the record number of apprehensions along the U.S.-Mexico border.
"The Biden Administration is allowing, literally, hundreds of thousands of immigrants who have crossed the border illegally to decide whether they want the vaccine or not. And at the same time he's requiring some estimates more than 100 million Americans to be subject to mandatory federal vaccines," Brnovich said during a call with the media on Tuesday.
The suit does not involve OSHA which is the agency writing the vaccine rules and will be charged with enforcing them.
Brnovich, who is running for U.S. Senate, promises more lawsuits against the vaccine requirement.
Arizona is the first state to file suit against the vaccine mandate.