RESOURCES
COVID-19 Hotline A COVID-19 hotline has been set up to answer any questions from the public and health care providers about testing, symptoms, and any other questions you have about the virus. Call (520) 626-6016 (local) or 1-844-542-8201 (state) to reach a health care professional.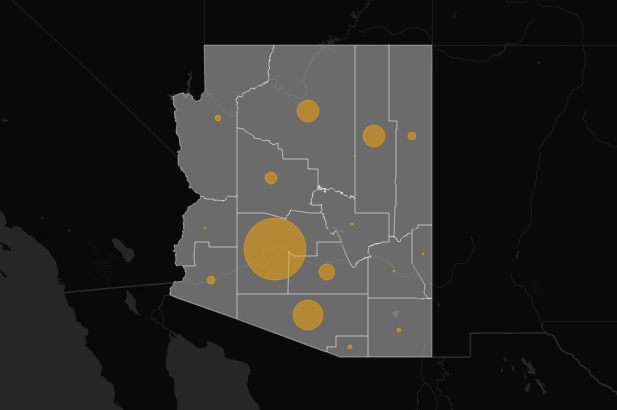 Arizona Coronavirus Map
Maps help make sense of COVID-19 spread, but don't tell the whole story.
List of COVID-19 Testing Sites
ADHS's information on where to find COVID-19 testing sites, hours of operation, and information about pre-registration.
NAU coronavirus updates
Northern Arizona University is closely monitoring the growing public health concern of the coronavirus (COVID-19).
World Health Organization
Information and guidance from WHO regarding the current outbreak of coronavirus disease (COVID-19). Updates daily.
The essential coronavirus FAQ
As scientists and health officials race for answers about the new coronavirus, this is a guide to the things we do know -- a resource that changes alongside our understanding of this virus.