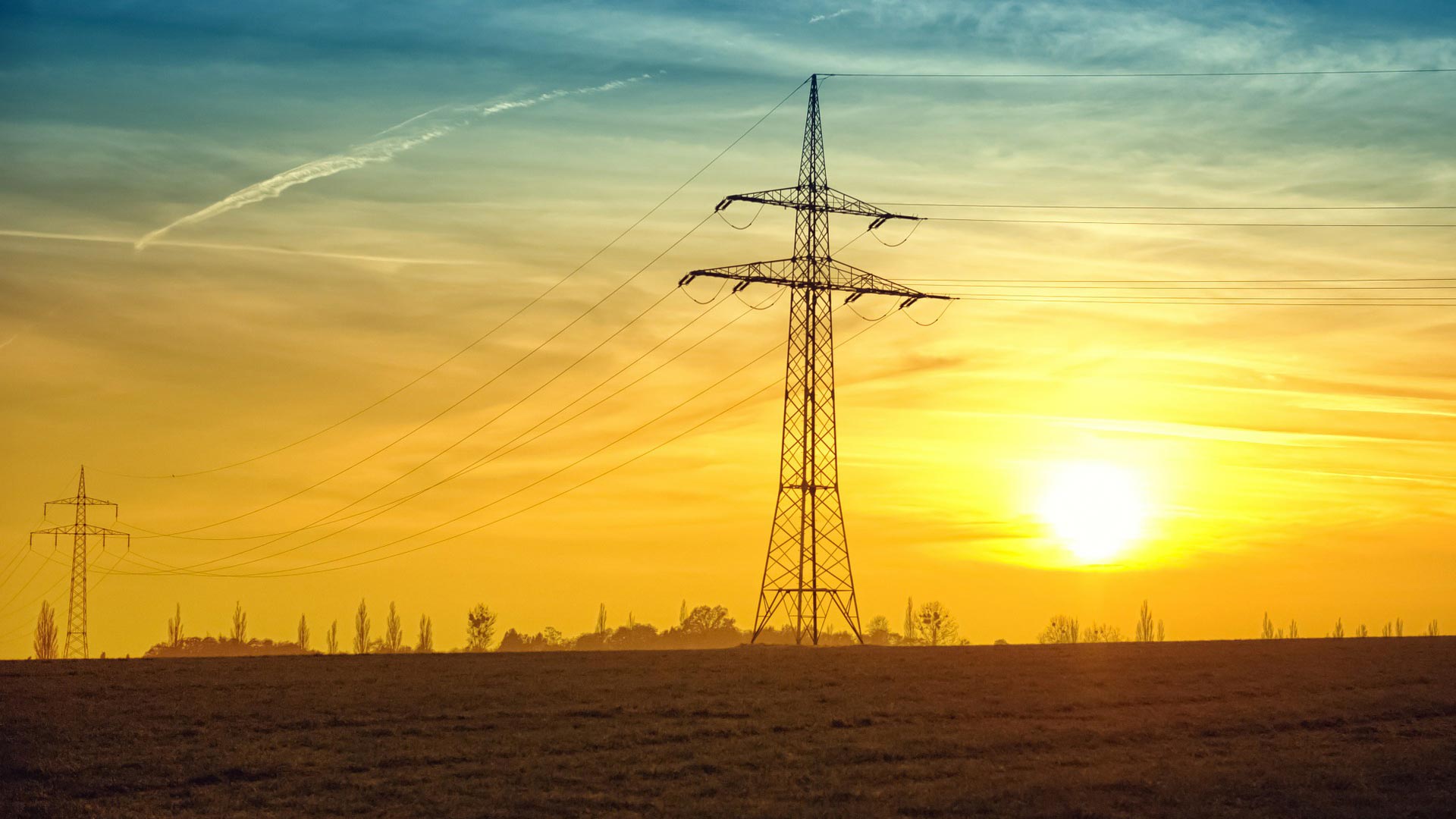 An electric transmission line.
2020 is on track to be Tucson's hottest summer on record. The high temps have sent the mercury, and electric bills, climbing.
When the stay-at-home order went into effect in March, households used 6% more energy than normal, according to Tucson Electric Power. In the following months, usage has stayed up — breaking a record for peak demand on July 31.
At the same time summer temps were driving up bills, the state's unemployment rate remained stubbornly high and weekly unemployment benefits were cut in half.
"With more Arizonans unemployed and also more Arizonans working from home, bills have increased, which has made it harder for households to keep up with their bills," said Diane Brown, executive director of the Arizona Public Interest Research Group, which advocates for utility ratepayers.
Brown said families struggling to make ends meet are likely to pay other bills first, like rent. They might avoid homelessness when the governor's eviction ban expires in October, but they risk falling into debt.
"When households have thousands of dollars on an electricity bill to pay at the same time the state's eviction moratorium is lifted, and they are still unemployed due to the pandemic, it is a triple whammy," she said.
A nationally representative survey from Indiana University found households that missed electric payments in May were more likely to be people of color or people with a disability. Energy justice advocates are warning the disproportionate impacts of the pandemic could worsen as time goes on.
"Access to electricity is so necessary," said Greer Ryan, an energy policy analyst at the Center for Biological Diversity. "For air conditioning, for refrigeration in the winter, of course for heating. But also for access to internet to be able to communicate with people so you can do your job if you are lucky enough to be able to work remotely; so that your kids can go to school, so that you can communicate with your family if needed, especially, you know, in case of emergencies."
Ryan studies the link between climate change and energy insecurity. She said electricity bills were on the rise before the pandemic, and as Arizona continues to log hotter and hotter summers, the financial burden for impoverished households will grow.
Add in a global pandemic, and you get what she called a "collision of crises."
For its part, TEP has pledged not to shut off anyone's power until the pandemic is over.
Enrollment in its low income assistance programs has never been higher. TEP's Lifeline program now has over 9,400 households enrolled, up 10% from last year.
The utility has pledged $1 million to organizations that help people pay their bills. It's also been refunding customers over $8 million from a recurring surcharge for energy efficiency.
"We know customers are facing a tough time right now. We have resources in place to help them," said TEP spokesman Joseph Barrios. "We're still trying to get the word out about payment extensions and the fact that we're not disconnecting customers and not charging late fees."
Ryan said utilities like TEP could and should do more for ratepayers. Utility conglomerate Fortis, which owns TEP, has not changed the amount it pays to shareholders in dividends.
"Utilities themselves could say, oh, we're actually not going to ask for high return rates during this crisis and instead we're going to redirect some of the money we might spend in other ways to helping people out," she said.
While stimulus talks in Congress are stalled, money from the CARES Act is just beginning to kickstart Tucson and Pima County's rent and utility assistance programs.
In the city of Tucson program's first two weeks, they received nearly 3,500 applications for help, according to Terry Galligan, deputy director of housing and community development.
"We understand that there's a tremendous amount of need. And we hope to really help as many people as possible as quickly as possible so we can avoid people being evicted or people having their electric or water turned off," he said.
Galigan said right now, the city anticipates being able to help about 2,000 households. He said it's important people who are struggling let TEP and the city know, so they can get access to assistance.
They can't help if they're left in the dark.
---
This is the first in a three-part series looking at the risks of severe heat and housing during the pandemic.