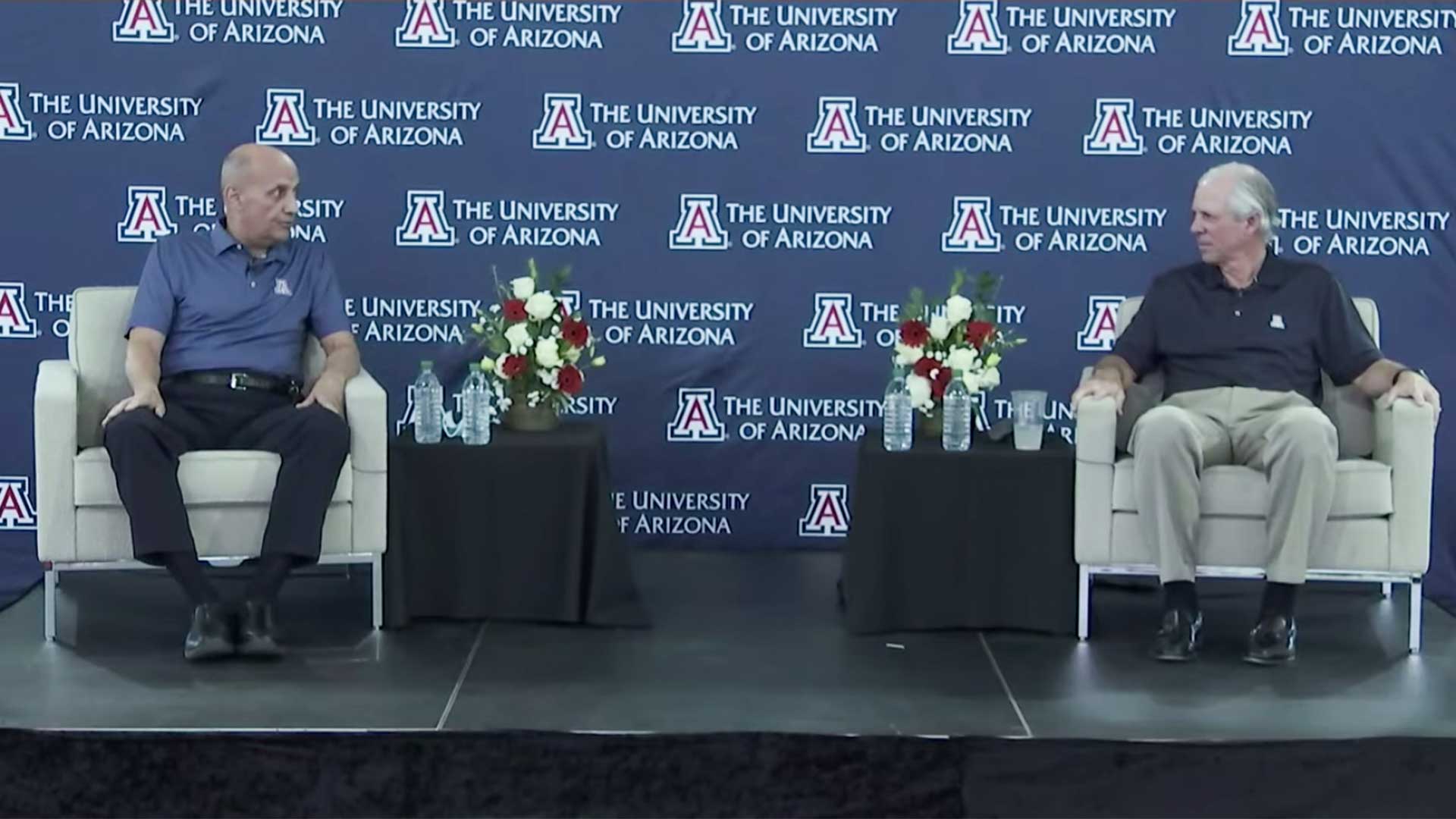 Dr. Richard Carmona and University of Arizona President Robert Robbins sit at a news briefing on opening the UA campus, May 20, 2020
UA/YouTube
University of Arizona President Robert Robbins still has a self-imposed deadline to decide whether or not students will return in August for in-person classes, but he does not like what he sees right now.
"I think if we can get back to flattening the curve, I would feel comfortable with us moving forward for opening this campus. But if I had to say today, we would open, no," said Robbins.
Robbins is getting advised by a university team lead by former U.S. Surgeon General Richard Carmona. Like Robbins, Carmona does not like what he is seeing when it comes to COVID-19 cases in Arizona.
"Both of us are concerned that the data is moving in the wrong direction," said Carmona.
The largest number of cases right now is in the 20-44 age group, an age range that includes most of the student body at the university. Robbins has advice for the community.
"Could people please cover their face, stay away from each other and take this seriously over the Fourth of July weekend? Because if not we're going to see these numbers get even worse," said Robbins.
Robbins said he expects the university to deal with the pandemic at least through the coming academic year and maybe further into the future.