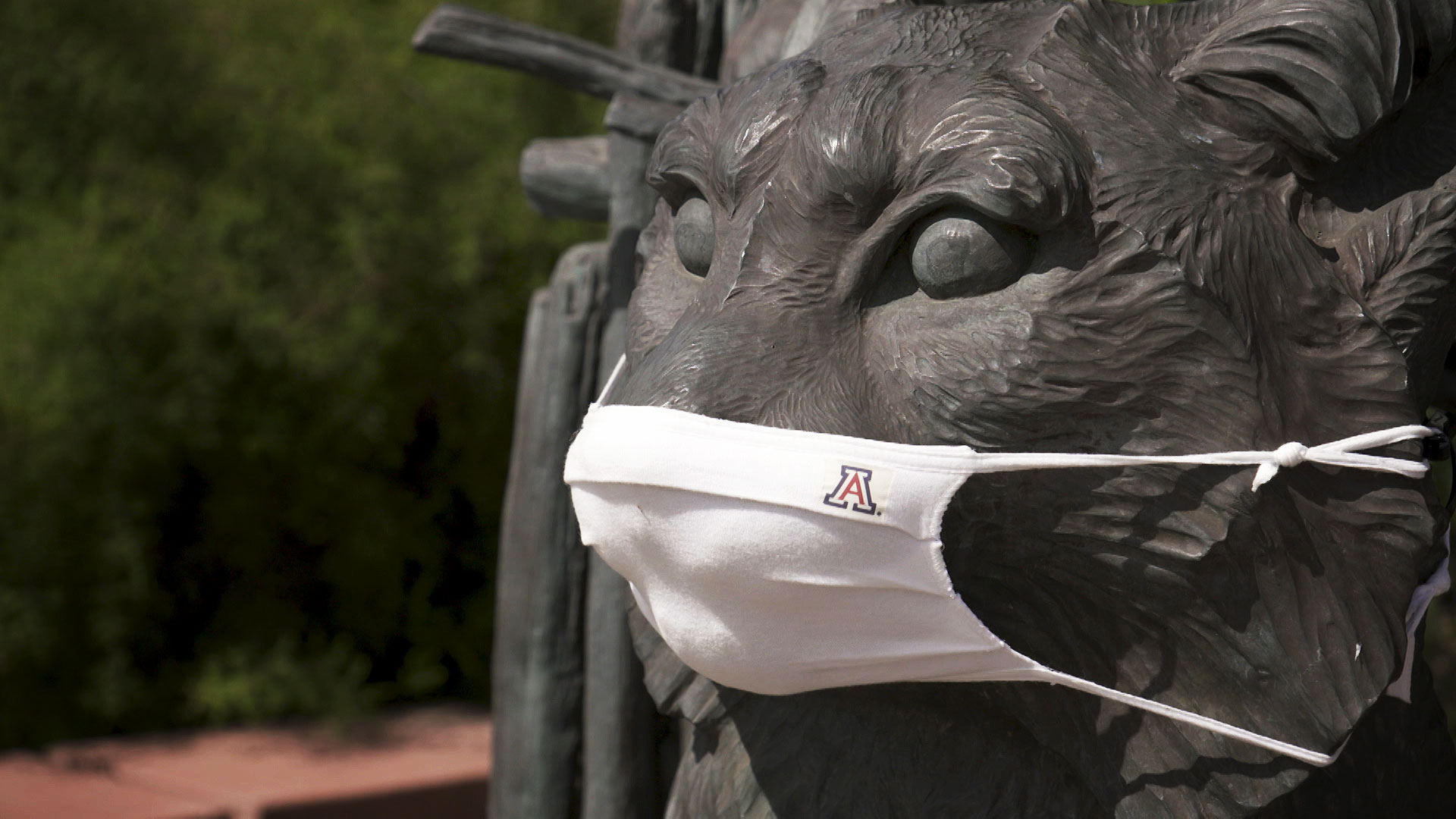 A wildcat statue at the University of Arizona sports a custom mask. July 2020.
AZPM Staff
University of Arizona officials confirmed Wednesday afternoon that nine students had tested positive for the novel coronavirus when they arrived on campus to move into their assigned dorm.
University officials said three more students had positive results, but the university is waiting for confirmation of those tests.
All students must first complete a COVID-19 test before being allowed in the dorms. Those who test positive are isolated. More than 4,000 students have been tested since move-in began earlier this week.
UA President Robert C. Robbins said he expects spikes in cases to happen on campus during the fall semester. He also said he does not anticipate that UA will be forced to abandon plans for in-person classes as the University of North Carolina was forced to do this week.
"Even if people follow the rules of washing your hands, covering your face, staying as far away from as many people as possible, it still may not be enough. And so that's why we're going to watch very, very carefully, and if we have to, make adjustments in what we've got planned," said Robbins.
The university has 600 isolation dorm rooms for sick students, according to Robbins.
Classes begin on campus on Monday. Most classes will be online during the first week. In the following days if UA officials feel confident there are no major outbreaks, they will allow an increasing number of classes to meet in person.