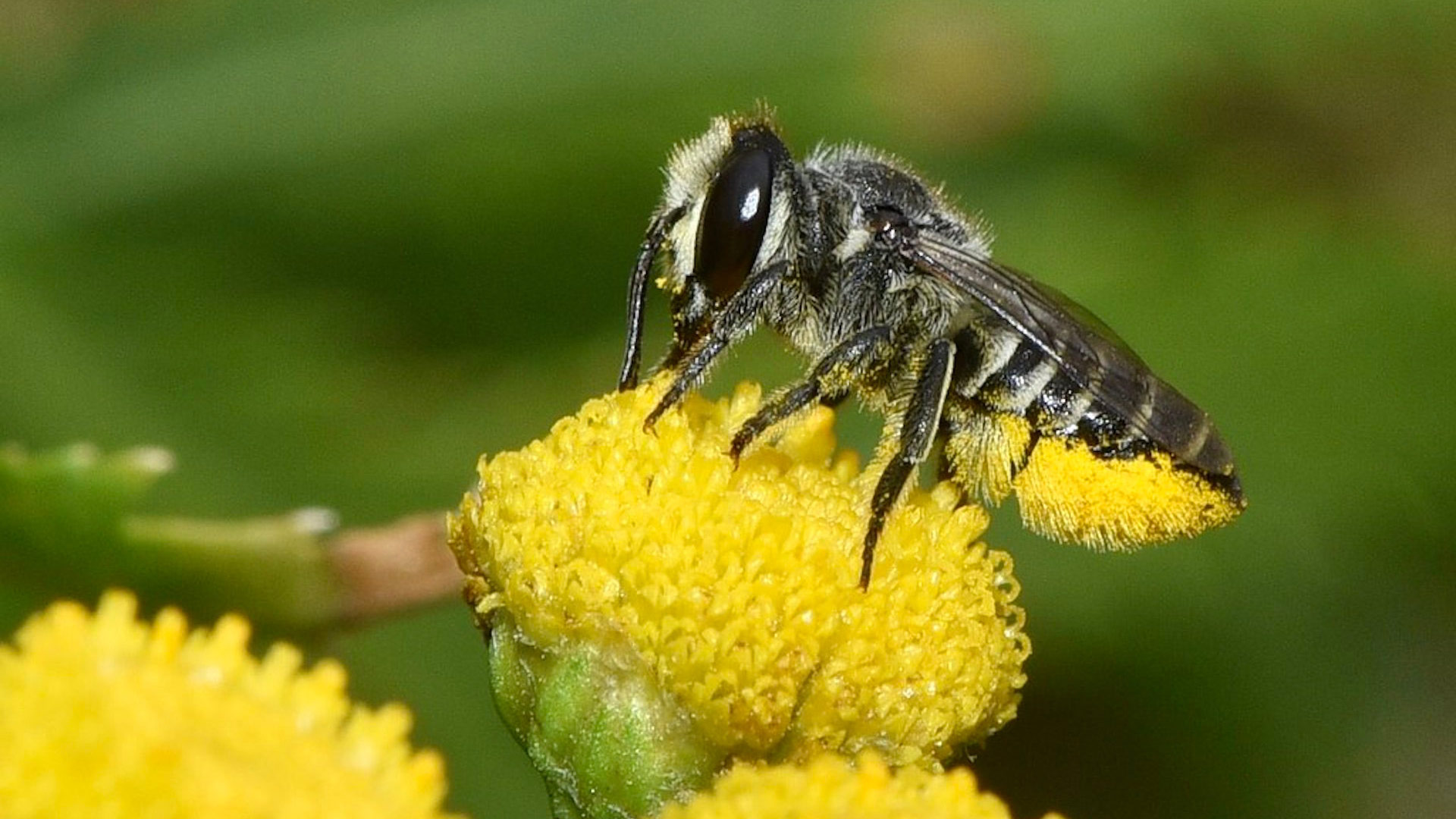 Female leaf cutter bee.
Jean and Fred Hort
A species of bee is proving beneficial to one of Arizona's top cash crops.
The leafcutter bee is a key pollinator for alfalfa. Arizona Farm Bureau notes alfalfa production in the state is valued at nearly $470-million, putting Arizona in the top ten nationwide.

University of Arizona graduate researcher Victoria Luizzi explains it's important to recognize the bees' role in agriculture.
"Most species of leaf cutter bees we know little or nothing about so if we are interested in conserving these bees or doing any kind of management practices to help them we need to know this basic biology first," she said.
Climate change and habitat loss are among the concerns for scientists studying different types of bees around the world. Honeybees are responsible for about 80% of the world's pollination.