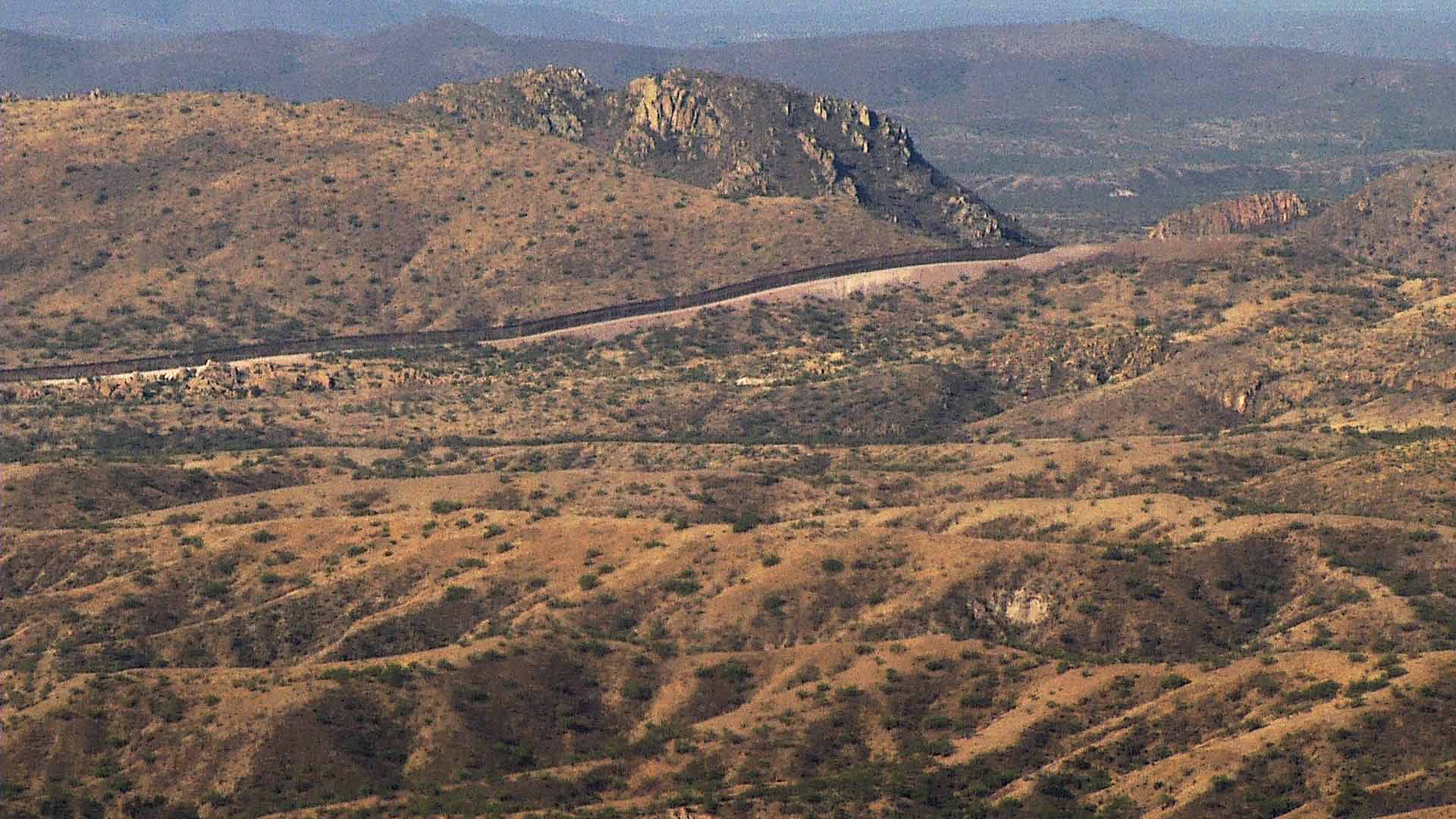 A few of the Arizona-Mexico border from a helicopter operated by Customs and Border Protection's Air and Marine Operations. June 2021.
Nate Huffman/AZPM News
Arizona Senators Kyrsten Sinema and Mark Kelly criticized the federal government Friday for inadequate handling of funds for migrant programs at the border.
According to the letter addressed to the Department of Homeland Security, FEMA, and Customs and Border Protection, Pima County has said it will be incapable of supporting migrant services by April of next year.
The senator's main criticisms involved failures of the Shelter and Services Program, which was established this year to assist migrant programs specifically in border communities.
The senators also questioned why Arizona was only allocated $23.9 million in the first round of funding, while East Coast cities such as New York City received over $100 million.
Senators Kelly and Sinema urged the Biden administration to explain the formula used to allocate funds before the next batch of money becomes available.