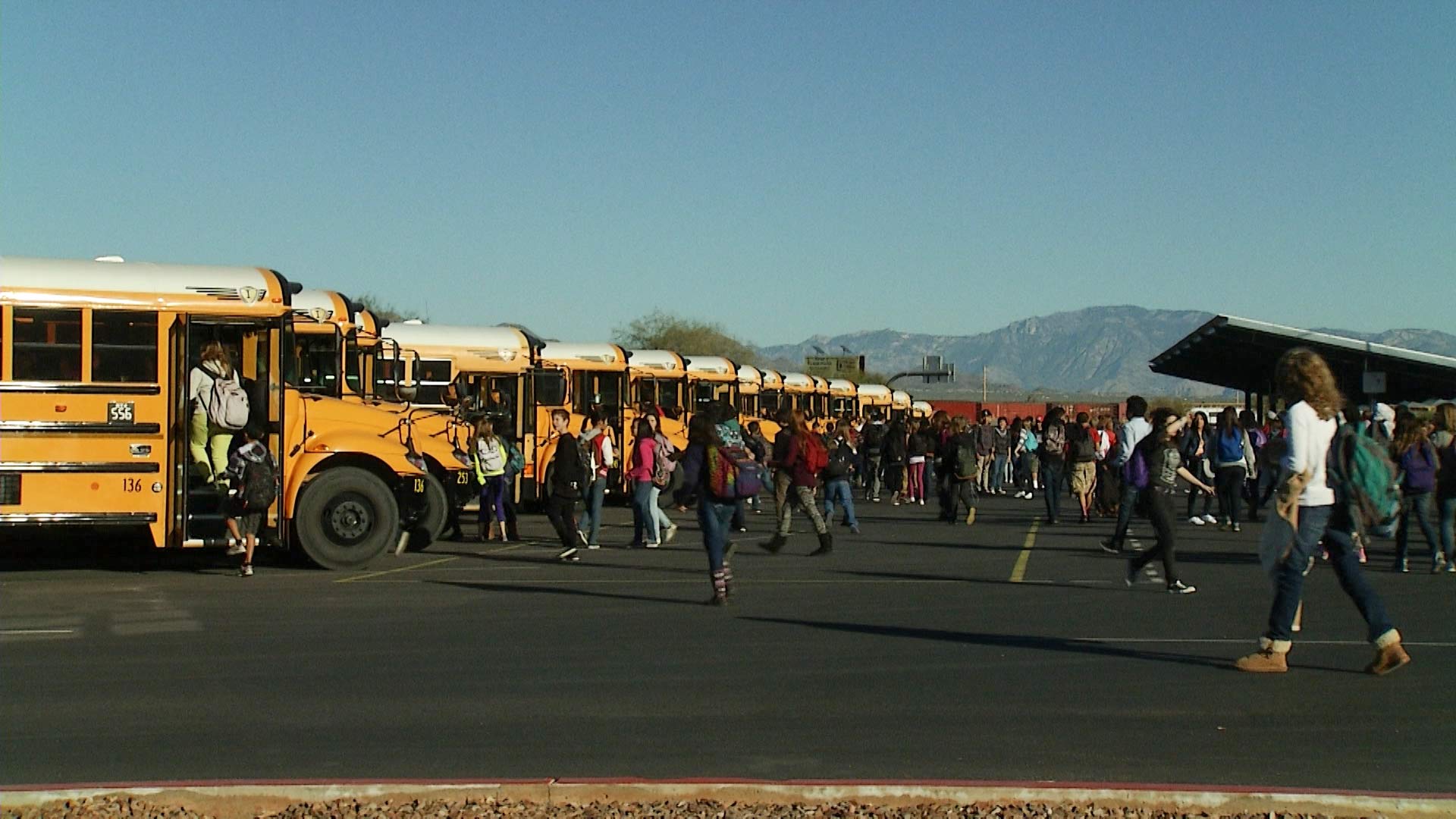 Tucson students head to buses after getting out of class.
AZPM file image
The executive director and operations director for Empowerment Scholarship Accounts, the universal school voucher program, resigned Monday. Both Linda Rizzo, the operations director, and Christine Accurso, the program's executive director, spent less than a year in their roles.
Their resignation comes as the program grows to just over 60,500 students–larger than any public school district in Arizona. This growth stems from a law passed last year that expanded the voucher program to all Arizona students.
The Arizona Department of Education confirmed Accurso's resignation with AZPM news Tuesday afternoon, saying that "she took the ESA position to clean up the program and having successfully done that she has chosen to move on." The department did not provide details for Rizzo's departure other than "she offered her resignation of her own accord."
"I achieved much of what I set out to accomplish, but it is time for me to move on and pursue opportunities to engage citizens, especially parents, to fight for school choice and other issues they believe in, for the future of our state and of our nation," Accurso said in a statement on Twitter.
Direction for the ESA program will now fall under John Ward, the department's internal auditor–a position Superintendent Horne brought in from the Arizona Auditor General's office. Rizzo's replacement has not yet been selected.
"Mr. Ward has 16 years of experience as an auditor and has extensive knowledge of the many technical aspects of managing the large financial system required to operate the ESA program as it continues to grow and serve the educational needs of Arizona students and parents," a spokesman from the department said.
The universal voucher program has come under fire over recent years, with opponents saying the expansion takes away funding from public schools. Before its growth, the program limited vouchers to students who met certain criteria, like having a disability or being in foster care. Now, the funding can be used for homeschooling materials, private school tuition, etc.