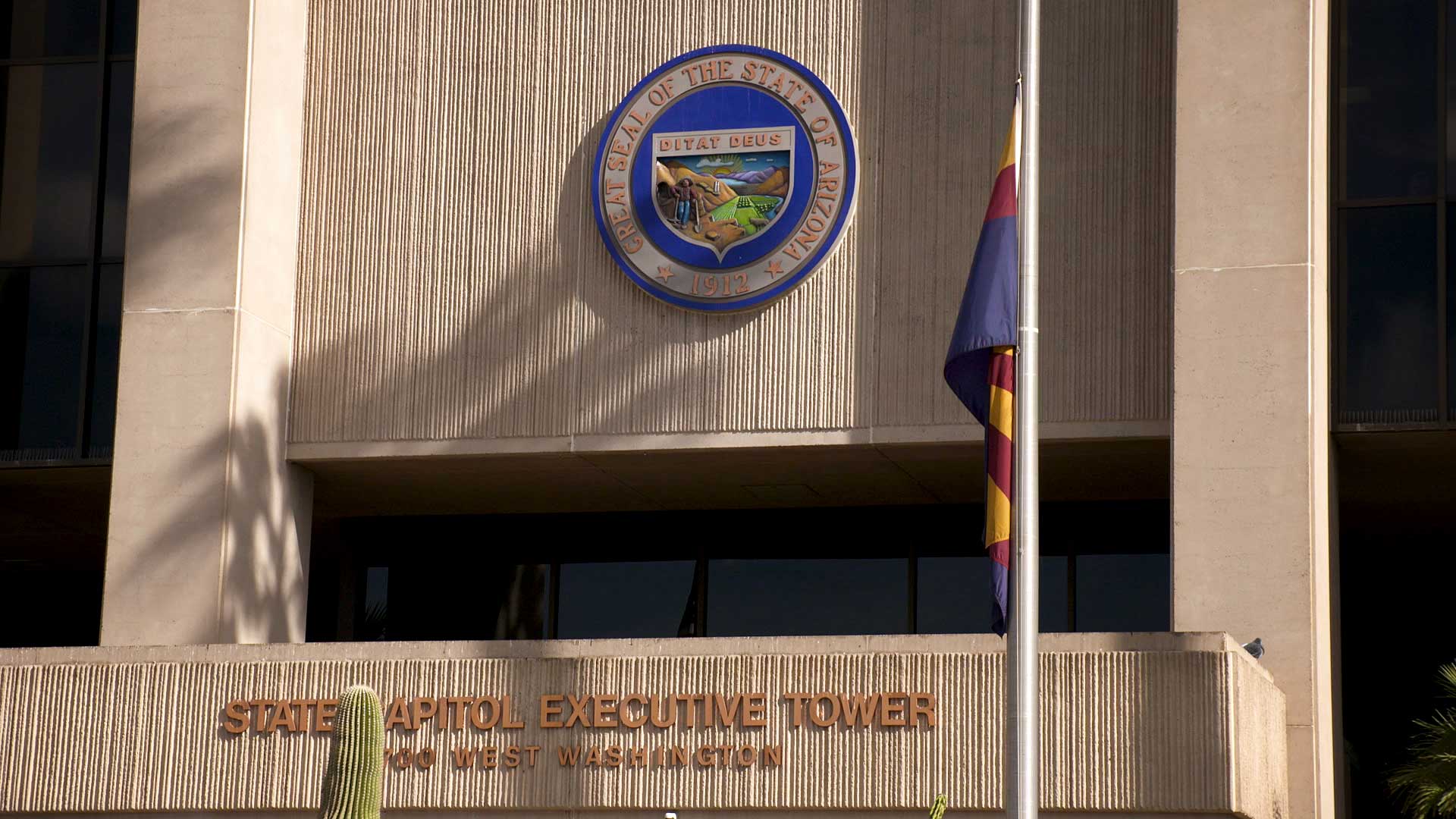 The Arizona State Capitol Executive Tower in Phoenix. January 2021.
AZPM Staff
Governor Katie Hobbs signed two executive orders Tuesday afternoon that will work towards protecting and expanding access for LGBTQ+ Arizonans.
Hobbs' first order will ensure that state employee health care plans will cover medically-necessary gender-affirming surgeries. The move will support state and university employees.
The order will effectively end a lawsuit from a transgender professor at the University of Arizona. Dr. Russell Toomey sued the state four years ago after he was denied coverage for a hysterectomy needed to treat gender dysmorphia. The Arizona state employee health plan has an exclusion for "gender reassignment surgery," which did not allow for exceptions on the basis of medical necessity. All medically-necessary surgical procedures are supposed to be covered by state insurance. At the time of filing, Toomey argued that the treatment was medically necessary and the exclusion violated federal civil rights statutes by discriminating on the basis of sex. The executive order will now remove that exclusion.
That order will also bar state agencies from assisting other states in civil or criminal cases that target gender-affirming healthcare that would otherwise be legal in Arizona. This includes a restriction on extradition requests from other states where people can face legal backlash for obtaining gender-affirming care.
Hobbs' second order bars state agencies from "funding, promoting or supporting conversion therapy treatment for minors." Instead, state agencies will develop policies to protect LGBTQ+ minors from services related to conversion therapy. This will make Arizona the 27th state to enact protections against conversion therapy.
"Our LGBTQ+ community should never have to face hate and discrimination, and I will do everything in my power to fight for full equality," Hobbs said in a press release. "The State is leading by example on this issue, and we will continue working until Arizona is a place where every individual can participate equally in our economy and our workforce without fear of discrimination or exclusion."
Hobbs' move comes after Republican lawmakers said her executive order on Friday, which limits abortion-related prosecutions to the attorney general, was an overstep. Conservative leaders are calling Tuesday's orders a power grab.