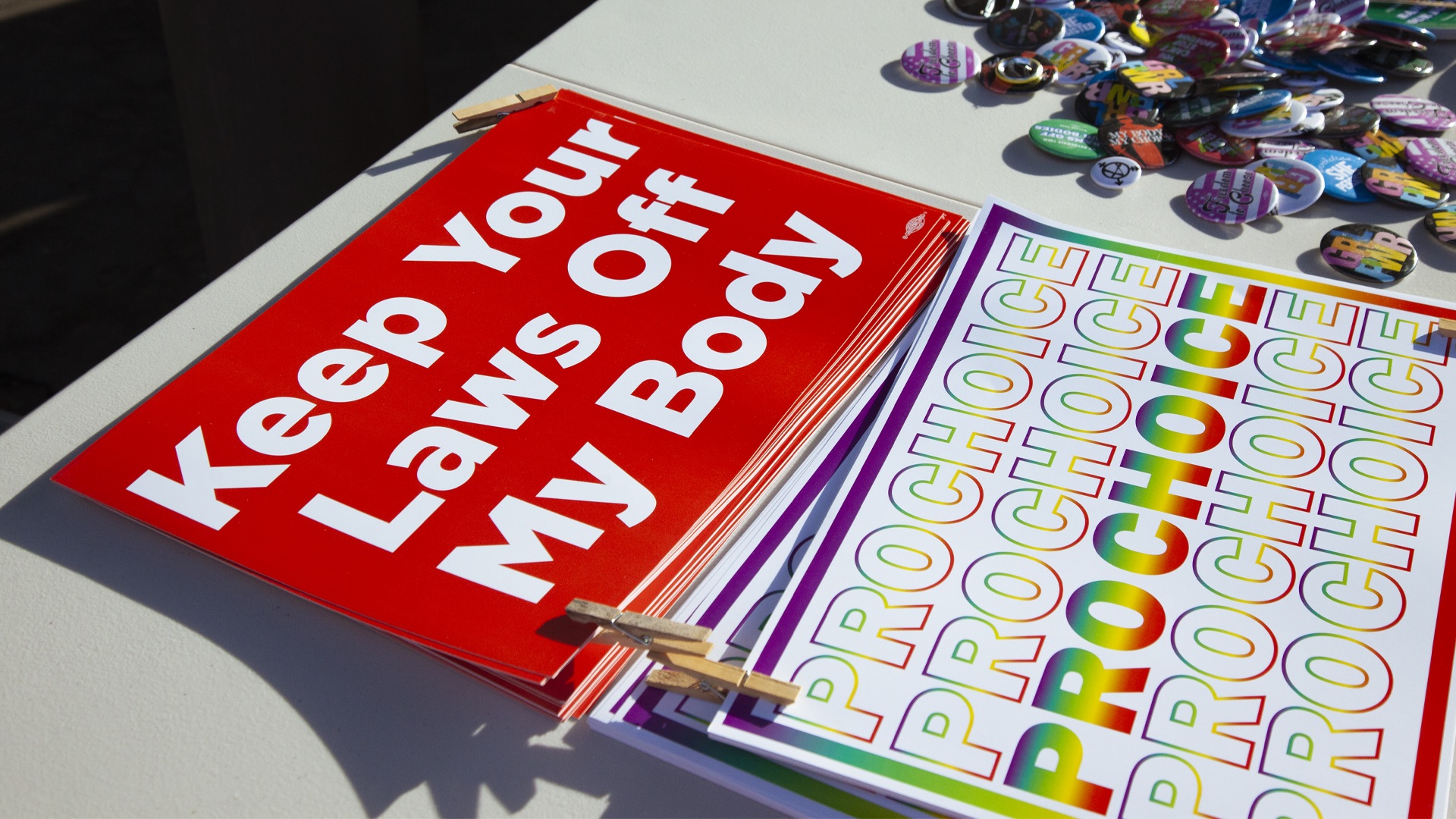 Gage Judd/AZPM
Saturday marked the one year anniversary of the historic Dobbs versus Jackson decision that overturned the constitutional right to an abortion. One provider in Phoenix, Dr. Gabrielle Goodrick, recalls how this past year's turmoil furthered deep-seated issues.
"I think I found out around 7:15 in the morning. I turned on the news and heard that Roe had been overturned," Goodrick said.
Goodrick's practice, Camelback Family Planning, had a full schedule of patients ready to receive abortion care the day Roe overturned. There were no plans to stop providing because then Governor Doug Ducey announced that abortion was legal until 15 weeks. However, hours later, conservative lawmakers said a pre-statehood era law could now go into effect since Roe no longer stood in the way of its enforcement.
"It basically said, abortion is illegal in our state and so my staff and I, we just kind of got scared," Goodrick said. "It was so confusing and unclear."
Later that day, her clinic along with others canceled appointments until clarity was later given.
But in the months following the Dobbs decision, she never imagined that Arizona would make national headlines for the resurge to restrict access.
In September, a Pima County judge lifted an injunction on the pre-statehood abortion ban that was used, putting it back in place. Eventually an appeals court reversed the ruling in December saying that a 15 week ban, which was passed in early 2022, needed to be harmonized with the 1864 law.
Since then, attempts have been made to bring the case to the state supreme court, but access is protected for now.
However, the months of turmoil left a lasting impact with some clinics still recovering. Many faced staffing shortages after clinics restricted access for months because access was unclear
"Planned Parenthood and some other clinics were closed most of the summer until October," Goodrick said. "We're talking for four months. You can't have employees on your payroll and not see patients so they lost a lot of staff…I mean how can you offer someone a job and be like, well, you know, who knows what's gonna happen? It's hard to run a doctor's office not knowing if you can even see your patients legally."
Goodrick did not hire staff until December–choosing to be short staffed until work was guaranteed. Another clinic, Desert Star Family Planning, reduced hours to two days a week in January this year and is fundraising to remain open.
In a state like Arizona, where a Democratic executive branch stands at odds with a slim Republican majority in the legislature, issues like abortion are consistently decided on a tight margin with only a veto standing in the middle.
That is until last Friday when Governor Katie Hobbs signed an executive order only allowing Attorney General Kris Mayes–not local prosecutors–to oversee abortion-related prosecutions.
"Believe me when I say that reproductive freedom is critical to the individuals and families working hard to create a life for themselves in Arizona," Hobbs said in a press conference on Friday. "We have a responsibility to protect these freedoms."
Some Democrats have raised concerns that the overturning of Roe could lead to restrictions on birth control, like Plan B. As a result, state Representative Athena Salman announced during the Friday press conference that she will be introducing the Right to Contraception Act in the next legislative session, so Arizonans can vote to codify access to birth control.
For now, Goodrick hopes lawmakers will keep one thing in mind as the anniversary looms across the country.
"The regulations, the restrictions, the laws, they don't change the need for abortion care. It doesn't go away or disappear when it's made unavailable. "