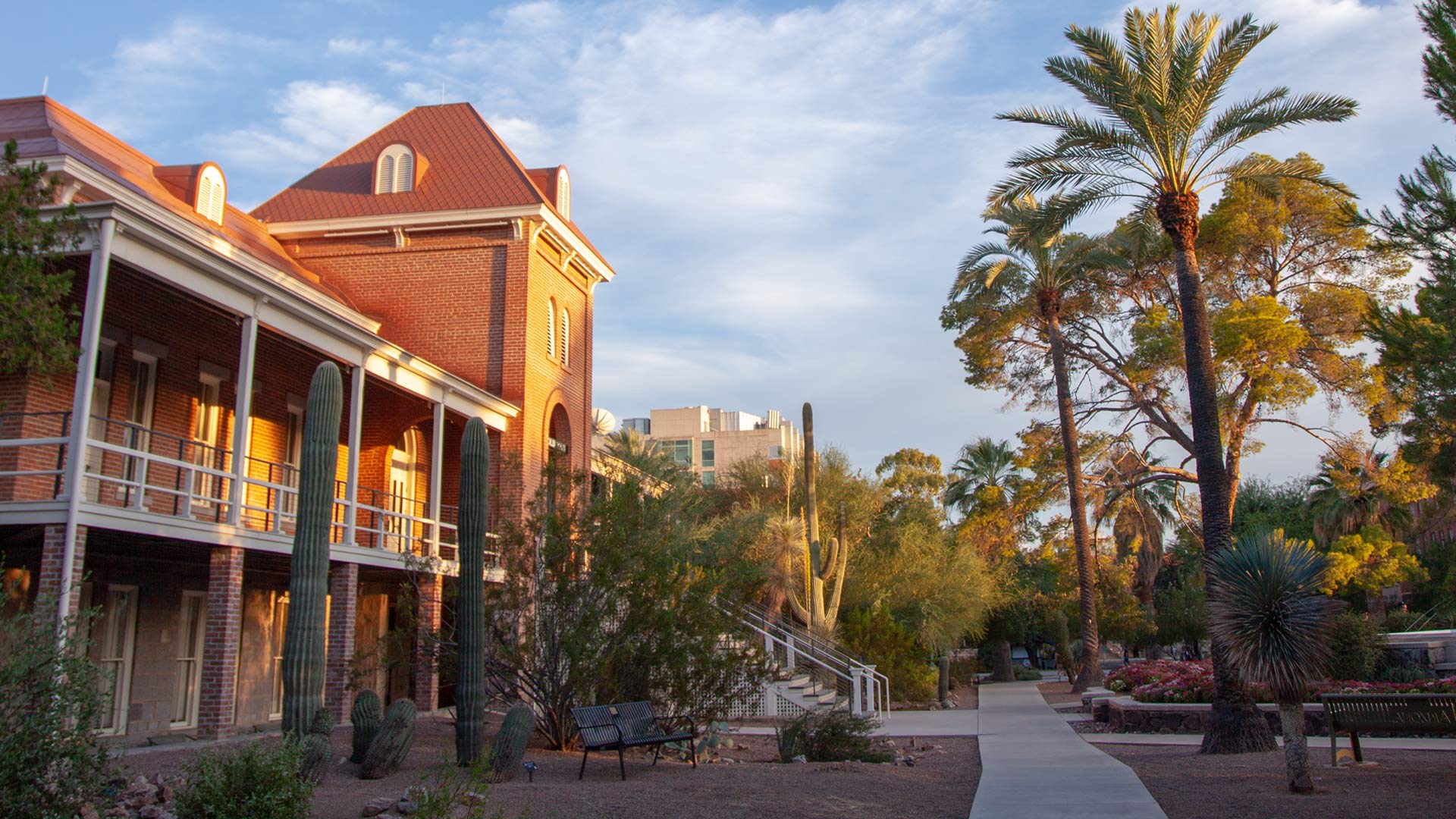 The west facade of Old Main on the campus of the University of Arizona. From August, 2019.
AC Swedbergh/AZPM
On Tuesday, the U.S. Ninth Circuit Court of Appeals reinstated a lawsuit from a former University of Arizona athlete.
Michael Grabowski, a former distance runner, claimed "his teammates subjected him to frequent 'sexual and homophobic bullying'" after believing he was gay. In his suit filed in 2019, Grabowski claimed the university was "deliberately indifferent" to his claims and retaliated against him by removing him from the team after confronting his coaches about the harassment. The student then filed suit against the Arizona Board of Regents, the University of Arizona, and multiple people in leadership positions within the university's athletic department.
In 2021, a U.S. district judge dismissed all but one claim. In the following year, the final claim regarding Title IX retaliation was then dismissed. In March, Grabowski's attorneys appealed.
According to the three-judge panel, Title IX bars sexual harassment on the basis of perceived sexual orientation– a portion of Grabowski's argument. However, the panel did not find that the harassment claim deprived Grabowski of educational opportunities, a required element of his filing.
The court affirmed that the coaches were entitled to "qualified immunity" after Grabowski claimed they violated his due process rights after removing him from the track team and canceling his athletic scholarship.