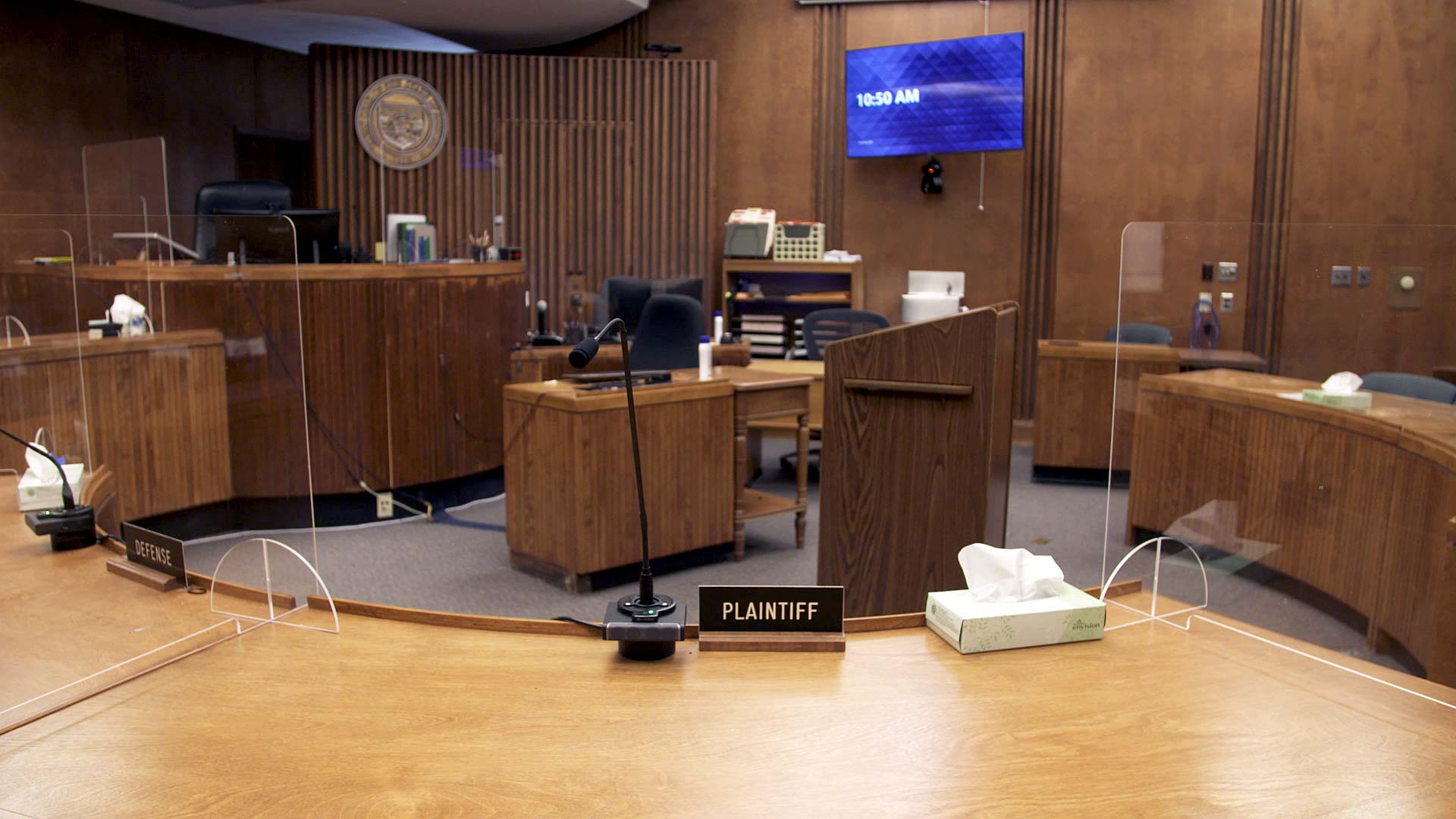 Plexiglass dividers are set up throughout a courtroom at the Pima County Superior Court as part of the building's COVID-19 mitigation protocols. April 2021.
John DeSoto/AZPM Staff
Murad Dervish, the man accused of killing University of Arizona professor Tom Meixner, is now looking for an insanity defense.
During a status hearing Monday morning, Dervish's counsel requested the court mandate the university release materials to support a case for insanity. However, his plea still remains not guilty.

UA will have 30 days to release Dervish's emails from August 2021 to June 2022. The university must also release any documentation and hearings regarding his expulsion as well as when he was fired as a Teaching Assistant.
In the 10 months that attorneys are requesting documents for, Dervish allegedly sent emails harassing staff and students after his Teaching Assistant contract was not renewed and was later expelled for threats he made. Months after his expulsion, Dervish allegedly killed Meixner in the professor's on-campus office last October.
Dervish is charged with seven felony counts, including first-degree murder.
The trial is scheduled for September, but the judge in the case expects that to be delayed.