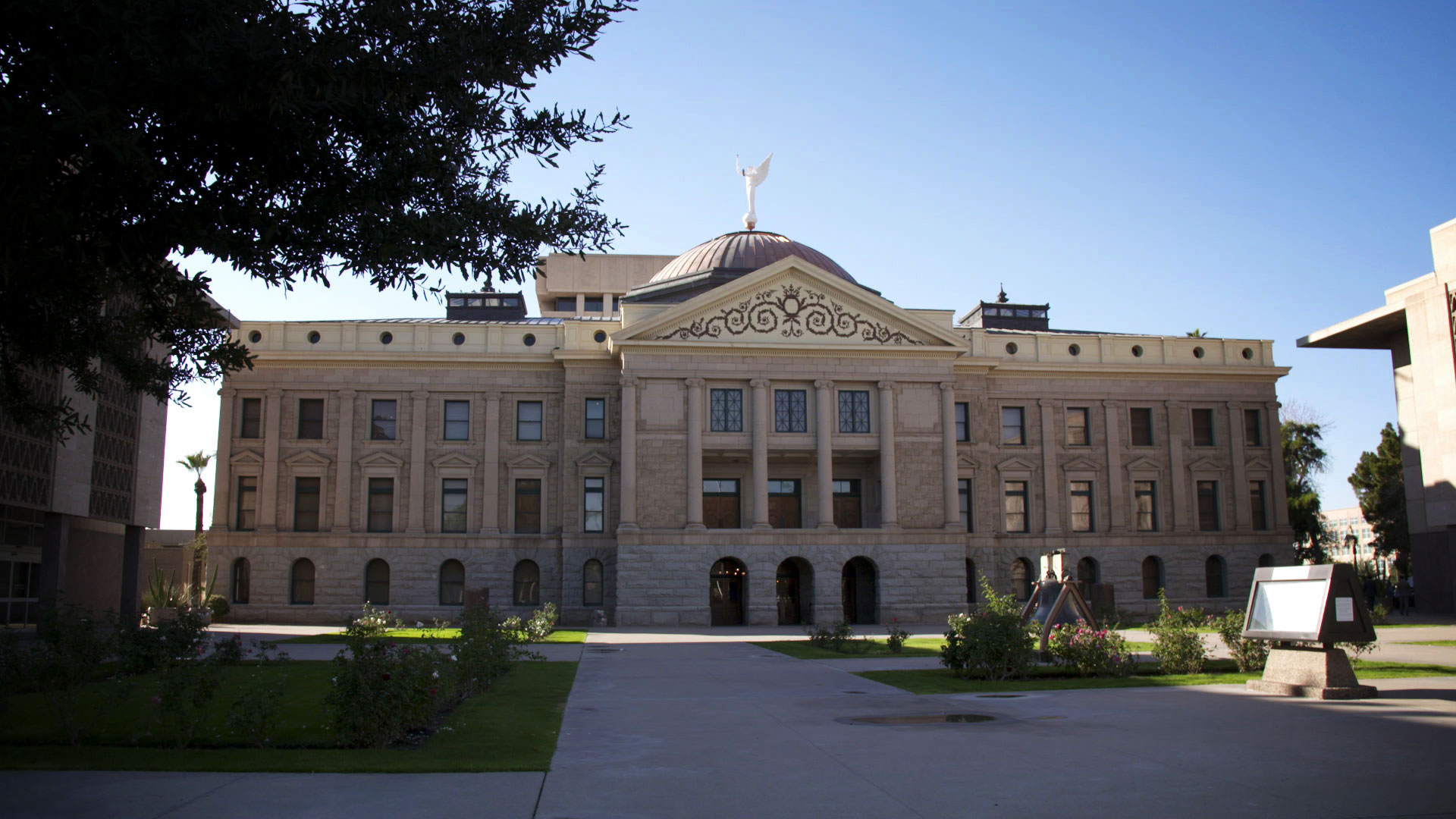 The Arizona State Legislature in Phoenix.
Steve Riggs/AZPM Staff
House of Representatives freshman Quantá Crews will now head the Black Caucus, according to a press release sent Wednesday morning. State senator Catherine Miranda established the legislature's first-ever Black Caucus back in February.
At the time, the Legislature only had one Black lawmaker, David Marshall Sr., in the house. Crews will now be the second.
"I was honored to have taken our Black caucus under my wing to support our communities in our districts. I want to thank all who supported this effort, especially the National Black Caucus for State Legislators (NBCSL)," Miranda said in the statement. "Nobody should ever feel left out, no matter what the makeup in the legislature is. I am honored to hand over the Black Caucus torch to our newly appointed Representative Quanta Crews. I will continue to support our Black Caucus and Representative Crews as she leads moving forward."

Last week, Crews was sworn in to take over the seat vacated by Flavio Bravo, who was appointed to the Senate. In a press release, she thanked Miranda for "facilitating the transition of the caucus back into the hands of the African American Community" and continued calling for a need to work across the aisle.
"I am deeply honored by the opportunity to lead the Black Caucus. We have amazing talent and a rich legacy of innovation and championing justice. We've had amazing community leaders called to this space before me," Crews said. "We aren't new to this, we are true to this. Our leaders lead every day in their respective industries, faith groups, and neighborhoods every day. It's time for us to move our Arizona family forward, working across the aisle to find opportunities for us to shine and thrive.