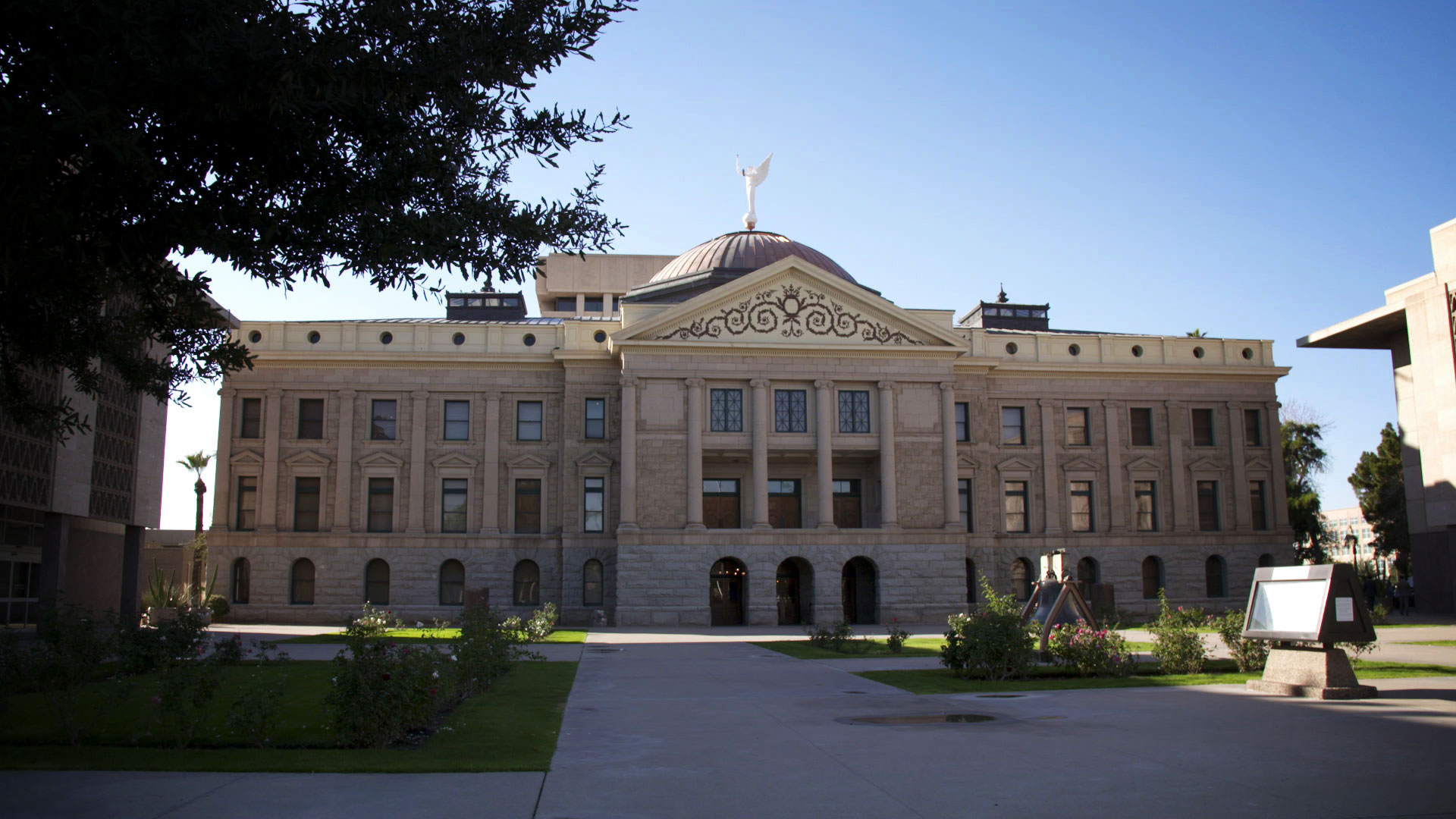 The Arizona State Legislature in Phoenix.
Steve Riggs/AZPM Staff
Arizona Democratic state Sen. Catherine Miranda will be forming Arizona's first-ever Black Caucus in the legislature. Miranda announced the initiative Monday morning.
Despite the lack of Black representation in the Legislature, she wants to continue the momentum former Black lawmakers have created, like Reginald Bolding.
When asked how she will navigate an administrative role as someone who is not Black, she says that it is about cultural competency.
"I'm a Senator for all," she said. "It's about what is the right thing to do and it's about if you are culturally competent and it's about who you represent in your community."
The senator says that the idea started after she had lunch with the late civil rights activist Mel Hannah.
Right now, there is an Arizona Commission on African-American Affairs that works to voice the physical, emotional, and spiritual realities facing Black Arizonans to lawmakers. Miranda says she plans to work with them as well as other groups to further amplify issues.

Currently, the Arizona Legislature has only one Black lawmaker, Republican Representative David Marshall, Sr. Miranda says she has met with Marshall but did not receive a response to the initiative.

VIEW LARGER Senator Catherine Miranda's headshot from the 2018 Legislature.

Arizona Legislature
Miranda hopes that the caucus will work to raise the profile of the work, knowledge, and expertise that Black voices bring to the table.
"Everyone needs to realize that it's not just a Black issue or a Latino issue or a people of color issue. Those two cultures have pretty much a majority of the same issues. Bringing these two cultures together is always my first and forefront priority…Let's just unite and come together."
In a press release, NAACP Arizona State Conference president Charles Fanniel said:
"This is a good day! Great news that Senator Catherine Miranda will spearhead the establishment of a Black caucus at the Arizona legislature. It's a long time coming, progress is being made, creating a voice for Black citizens of our state is intriguing. The NAACP Arizona State Conference supports this endeavor."
Former state Sen. Leah Landrum Taylor also shared her support.
"The establishment of an African-American caucus at the Arizona Legislature could not have come at a better time. There are so many key areas of focus that need to be discussed and worked on. This is the beginning of many efforts in helping advance the African-American community."
Miranda is also a member of the Arizona Latino Legislative Caucus.