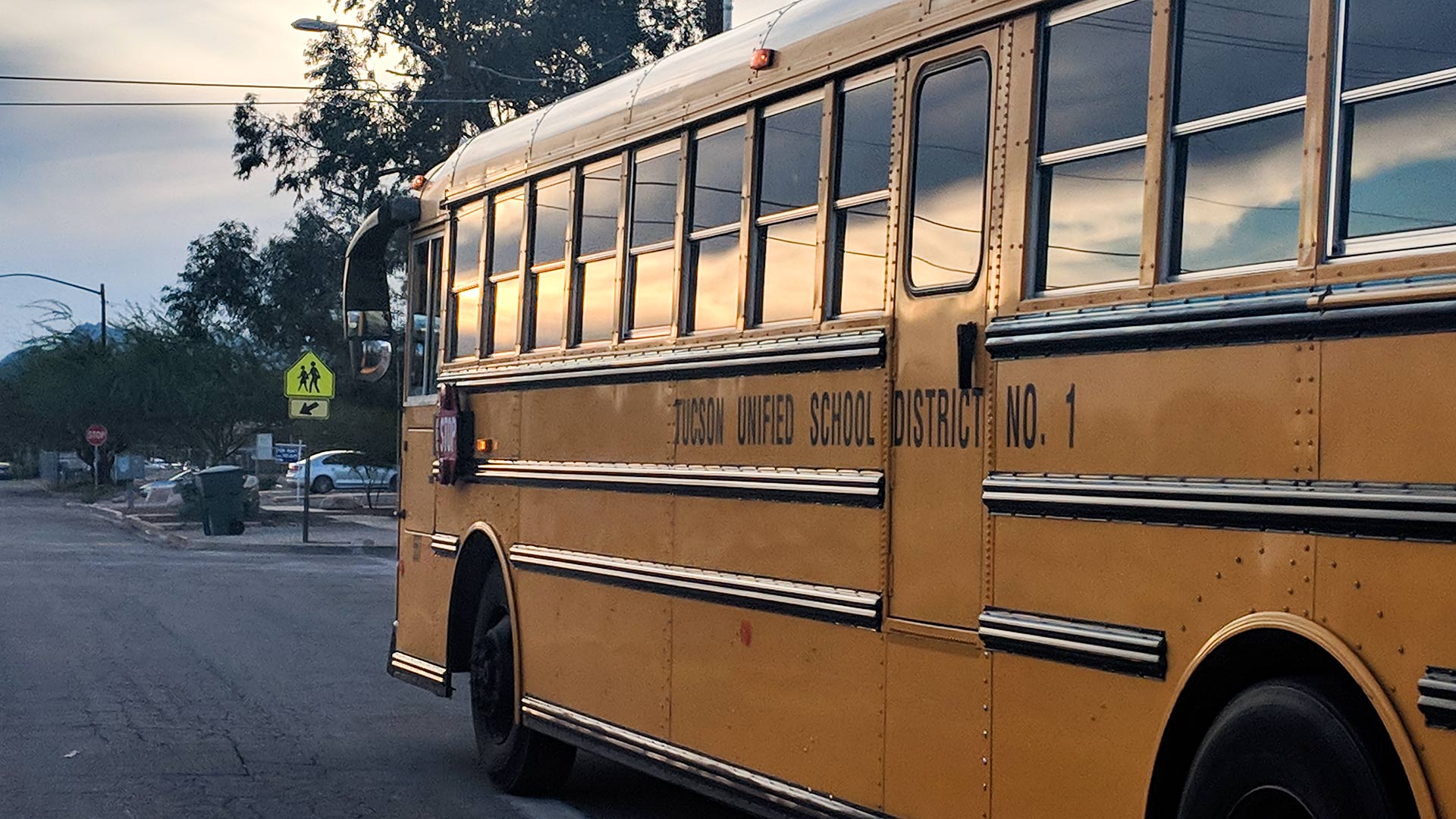 A Tucson Unified School District Bus.
AZPM
The Tucson Unified School District is reducing the number of WiFi hotspots it provides to students as grant funding comes to a close in late June.
For the past few years, the federal Emergency Connectivity Fund helped schools and libraries provide connectivity tools to bridge the homework gap due to remote learning during the pandemic. That money is set to expire on June 30. But, interim executive director for technology services Rabih Hamadeh says there is still a need.
"Since the COVID pandemic in 2020, we became a one-to-one device initiative district so a lot of our students still need that connectivity to the internet so that they're able to use that device."
The TUSD governing board approved a proposed 42 percent funding cut that will cause over two thousand students to lose their hotspots for the next fiscal year when compared to 2023. T-mobile provides the district the hotspots at discounted rates. In fiscal year 2023, 4,751 students had access to a district-provided hotspot. Of those, 4,227 were active. When the district was able to use ECF to fund the tool, it cost over $1 million.
Now with the cut, the district will spend almost $700,000 to keep the program running for staff and students that need connectivity assistance. Approximately 20% of these hotspots are checked out to students who are eligible for free or reduced lunch.
During the governing board meeting last week, Hamadeh said that the T-mobile will provide a monthly report about which devices are active or inactive. The district then decides if it will keep the device turned on or off to save money.
"The ($699,840) is the high amount," he said. "We may not have to pay that much, but this is what we're allocating."
The district will temporarily fund the initiative through the Medicaid reimbursement fund until education rate funding can be used for mobile hotspots.