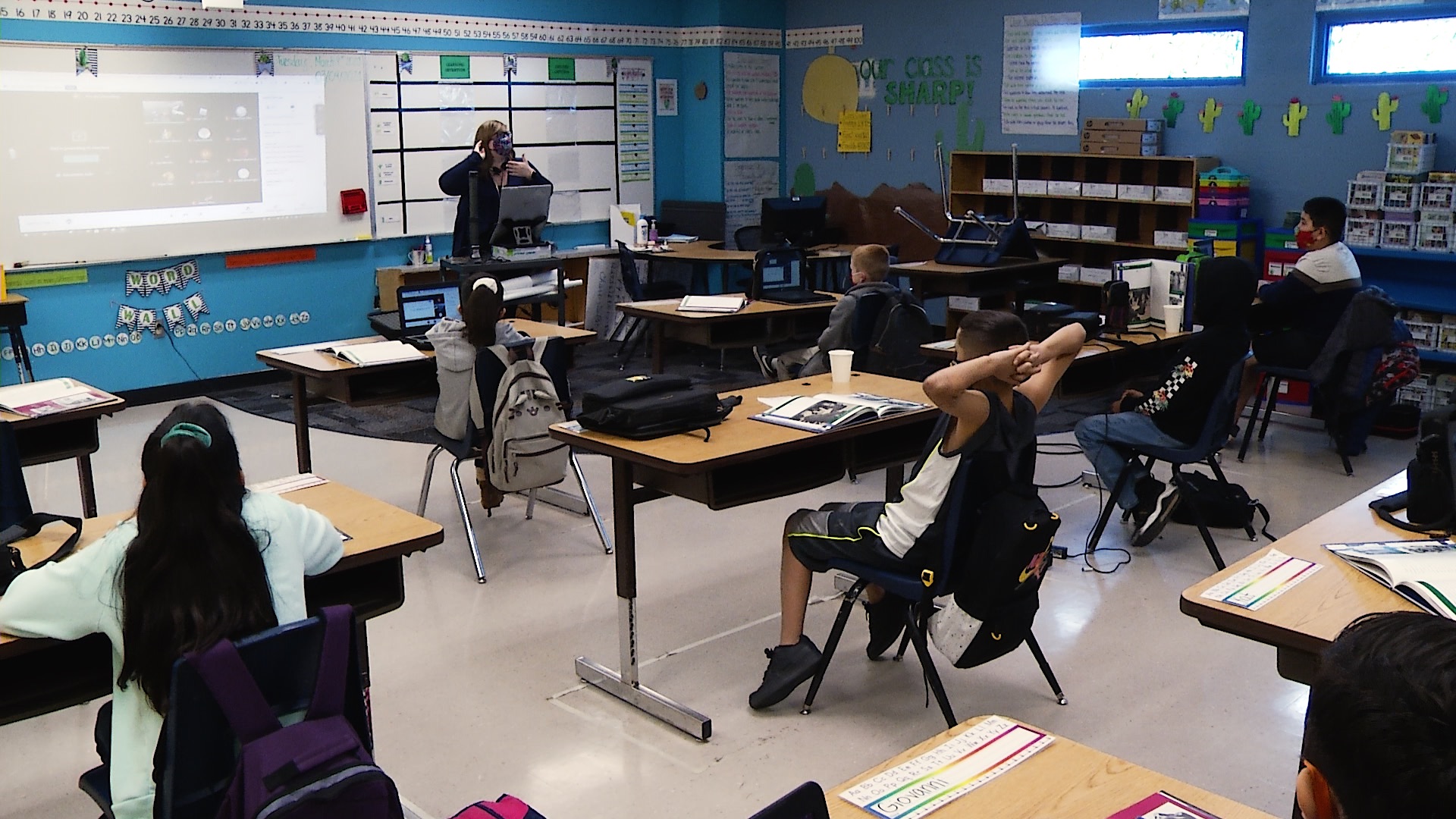 A classroom in the Sunnyside Unified School District.
AZPM
The Arizona legislature has moved a step closer to avoiding draconian cuts to public-school budgets due to a spending cap.
The State House passed its version of a bill that would waive the aggregate expenditure limit this afternoon, on a 46-14 vote.
SCR 1009, the Arizona Senate bill that would lift the AEL for this school year, was on the calendar Tuesday, but the vote was postponed.
Kimberly Quintero, Director of Communications for the Arizona Senate Republicans, said in an email that a senator was going to miss the vote due to a family emergency, "so the vote is postponed until we have all of our members available to participate."
State government has until March 1 to waive the schools spending cap, otherwise public school districts will have to cut approximately 17 percent of their annual budget.
Various school officials have told AZPM that would likely result in an early end to the school year, with classes canceled starting in April.
Those statements are similar to what Superintendent of Public Instruction Tom Horne told a legislative committee at the start of this year's legislative session.
"I can tell you that the great bulk of the budget of a school district is personnel. So we would be talking about massive layoffs of teachers, and the one-third of teachers who are left unable to handle the number of students that parents sent to be educated. It would be an incredible disaster and make it impossible to raise academics."
There is no official word on when the Arizona Senate will again take up the bill.