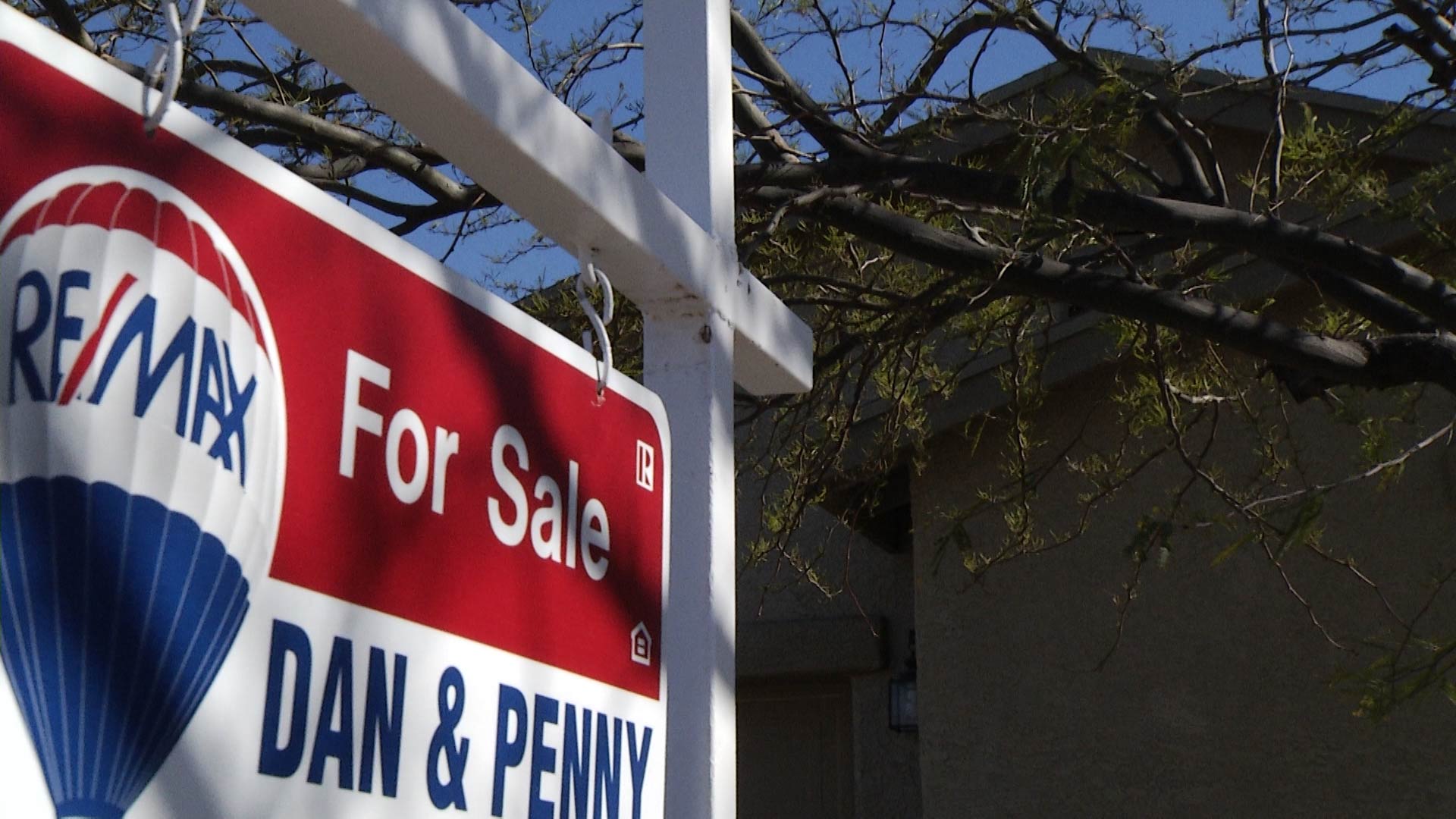 File image of a for sale sign outside a home in the Tucson metropolitan area.
AZPM Staff
Home affordability continues to be an issue in the Tucson area and seven other counties in Arizona, according to real estate data company Attom Data Solutions.
In Pima County, the income needed to buy a median-priced home was nearly 1.5 times the average income. The last time homes were this unaffordable in the county was mid-2006.
There was a similar gap in affordability for Maricopa, Mohave, Navajo, Pinal, Yavapai and Yuma counties, while median-priced homes are less out of reach of the average wage earner in Cochise County.
An average earner there is a few thousand dollars shy of what Attom said would allow a user to save up a 20 percent down payment and afford a mortgage payment.
"Every major county in the state has affordability that's worse than national averages. It doesn't necessarily mean they're the worst in the country, but affordability across the state is weak," said Rick Sharga, executive vice president of market intelligence for Attom Data.
Sharga said that real estate being affordable for most people helps create financial stability in a community.
"And it often contributes to generational financial wellbeing. So we're keeping people out of homeownership simply because it's impossible for them to buy a home right now," he said.
It also helps an area maintain a workforce and ensure its municipal government is properly funded.
There is some good news in the report. Affordability is shrinking in places such as Pima County where wages are up and home prices are coming down from historic highs.
However, climbing mortgage rates help to undo some of those gains.
MORE:
Arizona
,
Business
,
Cochise County
,
Pima County
,
Economy
,
Government
,
Housing
,
Jobs
,
Maricopa County
,
News
,
Real Estate
,
Tucson
,
U.S.