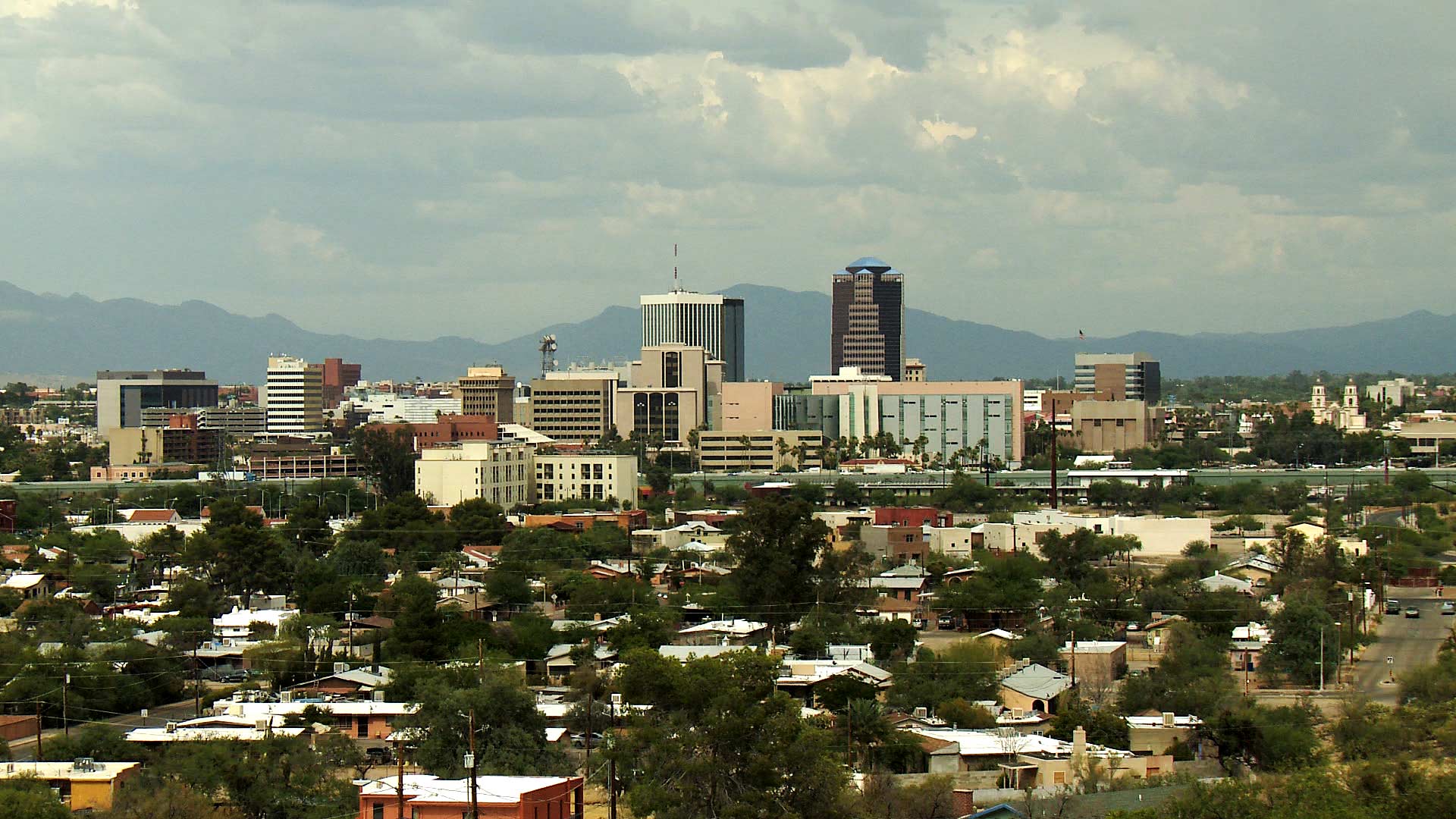 File image of the downtown Tucson skyline.
AZPM Staff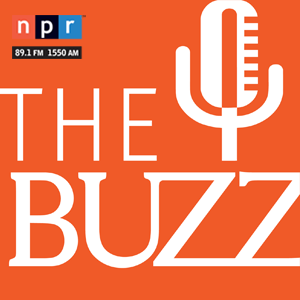 It's hard to know where Southern Arizona's economic conditions sit right now. The area was quick to recover from the coronavirus-caused downturn that happened in 2020, but it has also been severely impacted by inflation.
With many predicting downturns in the economy of the U.S. and possibly much of the world, we wondered how our area would fare in 2023.
That was a major topic of discussion at the 20th annual Economic Outlook Luncheon, hosted by the Eller College of Management at the University of Arizona.
One of the event's speakers, PNC Financial Services Group Chief Economist Gus Faucher, expects the country to enter a mild recession in the spring.
"It is going to be a difficult period for workers," he said. Now fortunately many people still have money saved up from the pandemic and the stimulus payments– but there's no question that there is going to be some pain involved in the labor market because of job losses and a higher unemployment rate."
The event's other speaker, Director of the Economic and Business Research Center at the University of Arizona Eller College of Management George Hammond, concurs but does not see the downturn hitting Southern Arizona as hard.
"It looks like the national economy is headed for a recession. It's not guaranteed, but the odds are favoring that at the moment," said. "I think Tucson and Arizona more generally is going to experience a slowdown, but not big job losses. The unemployment rate, if job growth does slow, is going to trend up. But at the same time inflation is going to come down."
Faucher said that he thinks one of the areas that will be most impacted by the economic downturn he foresees is the housing market.
"We're starting to see price declines, including price declines in Arizona as that 30-year fixed mortgage rate goes above six percent from below three percent in late 2021. So it's more expensive to buy a home now because of the big run-up in prices and higher rates. That is weighing on housing activity, and I think that housing will be a big contributor to the recession that we experience next year."
Arizona has seen above-average inflation since the issue began in the U.S. Hammond said a big reason for that remains an issue. The state continues to lack housing in many places.
"We saw, I think, a big increase in migration to the state, driven by the pandemic and the shift to remote work. Individuals, particularly in Southern California and other high-cost western metros, if they could work remotely Arizona is a great destination because the housing is so much cheaper– or it was so much cheaper."
Rental prices remain an issue for many in the area. Median home price in Tucson has risen 29 percent in the past two years, and rents have risen by 34 percent in that time.
We wrap up this week's show by speaking with AZPM Mental Health Producer/Reporter Cáit NíSíomón about her recent Arizona Illustrated story Housing Crisis: A Microcosm.