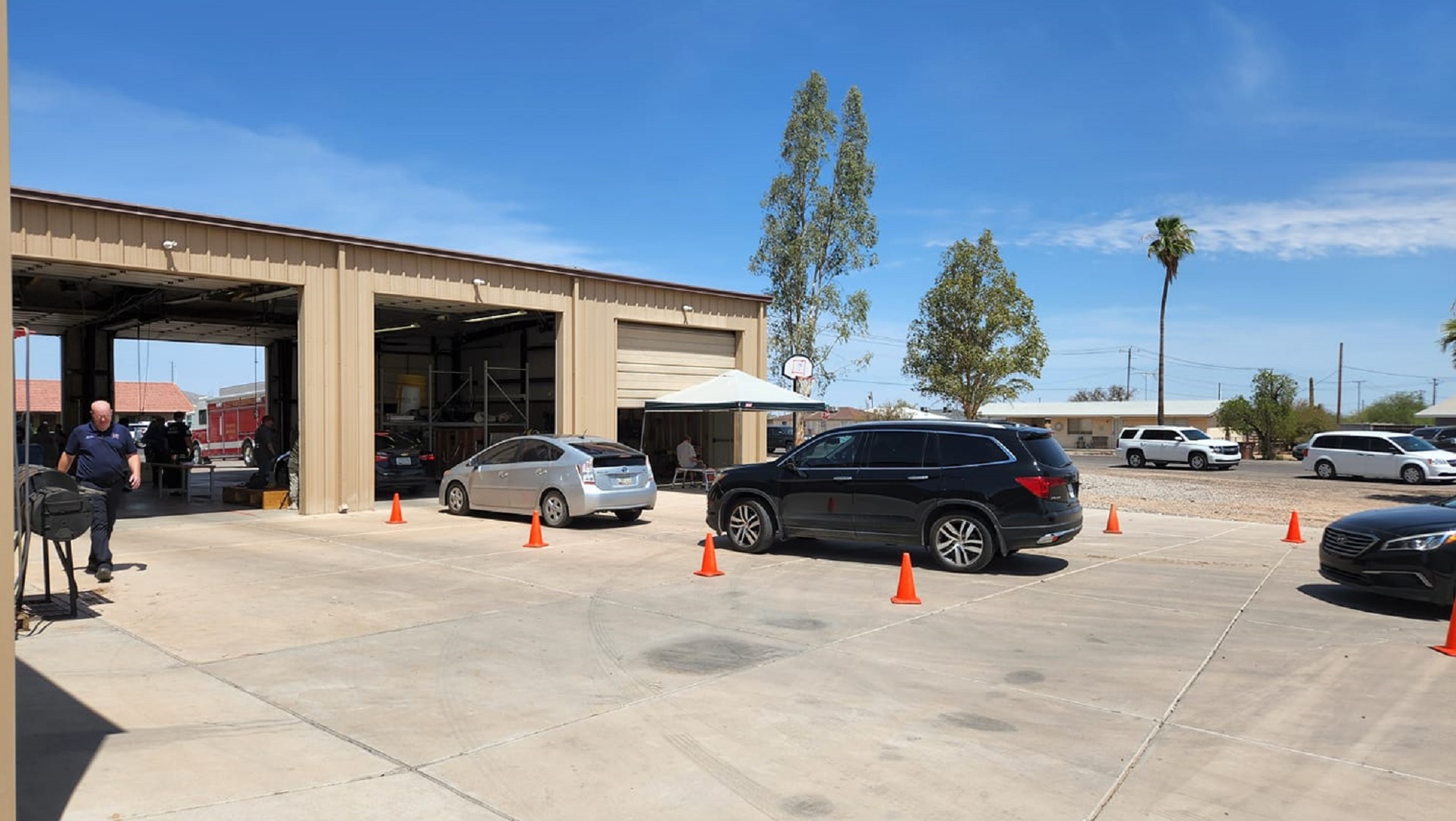 Residents of Eloy, northwest of Tucson, line up at Eloy Fire District Station #2 to receive ice and dry ice provided by Arizona Public Service. More than 7,000 customers lost power when powerful monsoon winds blew down electrical lines Sunday night.
Eloy Fire District via Twitter
Thousands of people in Eloy, about 50 miles northwest of Tucson, have been without power since Sunday night when a powerful monsoon storm blew down electrical lines. Arizona Public Service and city officials have set up distribution centers for ice and dry ice until power is restored.
The city has also set up cooling stations to help people cope with the 107 degree heat.

APS estimates mre than 7,000 customers in Eloy and nearby Arizona City were left without power. The utility's website lists 9 separate outages.
It says electricity should be restored by 8 p.m. Tuesday.