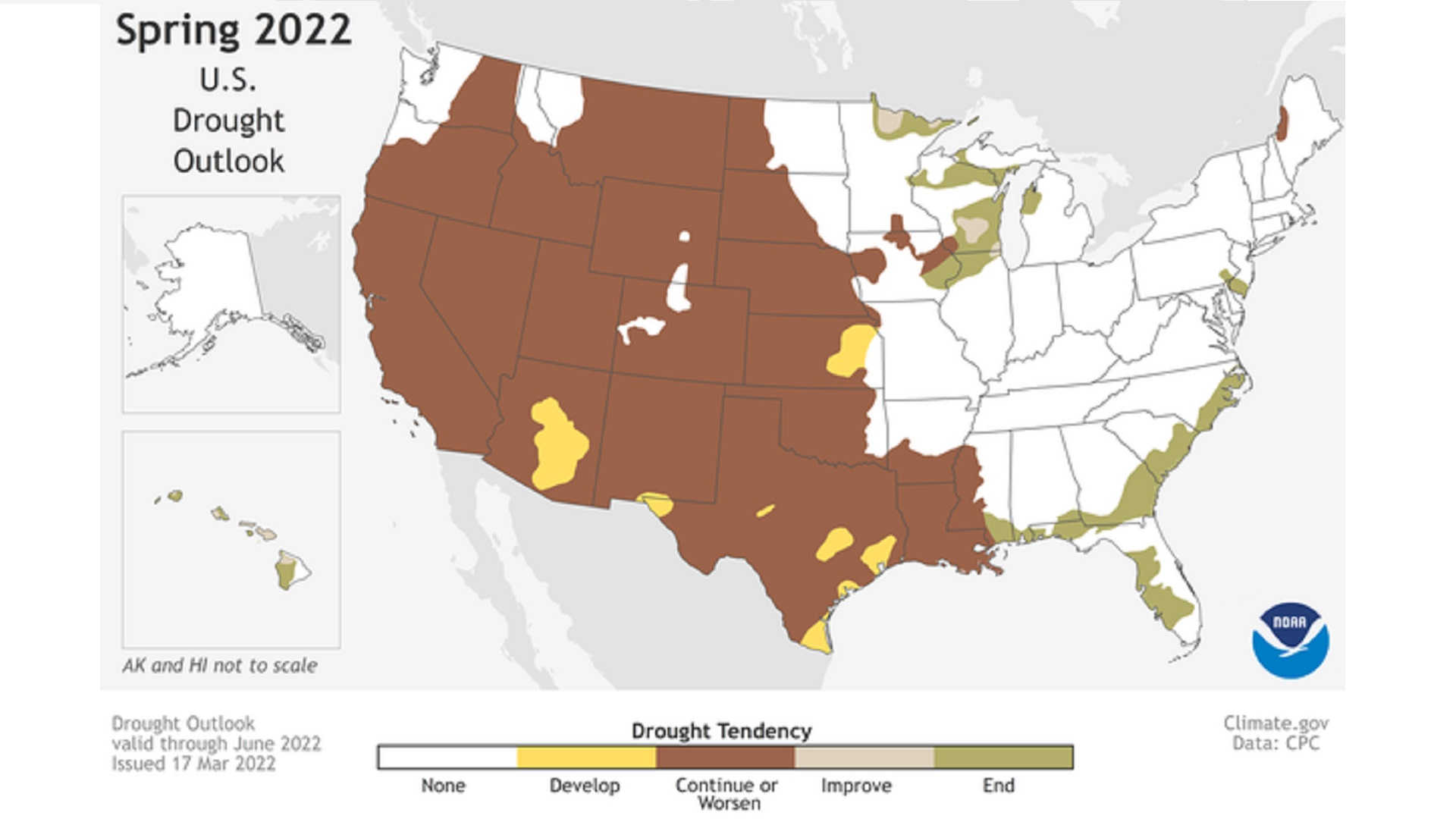 This map released by the National Oceanic and Atmospheric Administration on March 17, 2022 shows the drought forecast for the coming Spring.
NOAA
The western half of the country continues to dry out, and more states across the region are entering drought status.
If anyone expected good news in the government's latest seasonal weather outlook, they were in for a disappointment.

Jon Gottschalck with the National Oceanic and Atmospheric Administration's Climate Prediction Center says the amount of the country's land mass stricken by drought is at near-record levels.
"Drought continues to substantially impact many Americans. Nearly 60% of the continental U.S. is currently experiencing minor to exceptional drought conditions marking the largest since 2013," he said on a conference call Thursday.
Along with the ongoing water shortage, Arizona and other parts of the west also face higher than normal temperatures throughout the spring, setting up a potentially dangerous fire season.

Reporters on Thursday's conference call repeatedly pressed officials on the connection between the so-called "mega-drought" and man-made climate change, but the forecasters sidestepped those questions and referred them to other agencies.