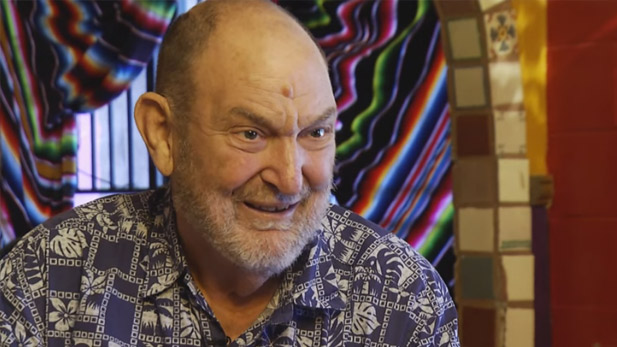 Jim Griffith

AZPM Staff
Tucson folklorist "Big" Jim Griffith died over the weekend. His nickname came from his six-foot-seven-inch stature, but he also stood tall in the community as the founder of Tucson Meet Yourself and promoter of cross-cultural understanding.
Griffith, who appeared for years on AZPM's TV show Arizona Illustrated telling stories of Tucson's history and culture, was 86.

Interviewed a few years ago, he remarked that fully half of the people who complimented him on his segments, did so in Spanish.
"So, it struck me that one thing I was doing as a favor for that population is showing public respect and appreciation for regional culture, and in this particular case Mexican culture," Griffith told AZPM.
Griffith earned his Ph.D. in cultural anthropology from the University of Arizona and was head of the Southwest Folklore Center at the university.

According to the Facebook page for Tucson Meet Yourself, Griffith retired from teaching in 1998 but was still active in lecturing.

He published his last book, Saints, Statues, and Stories: A Folklorist Looks at the Religious Art of Sonora, in 2019.
Griffith is survived by his wife of 58 years, Loma, as well as a son, daughter, and two grandchildren.

A celebration of his life is planned for the new year.