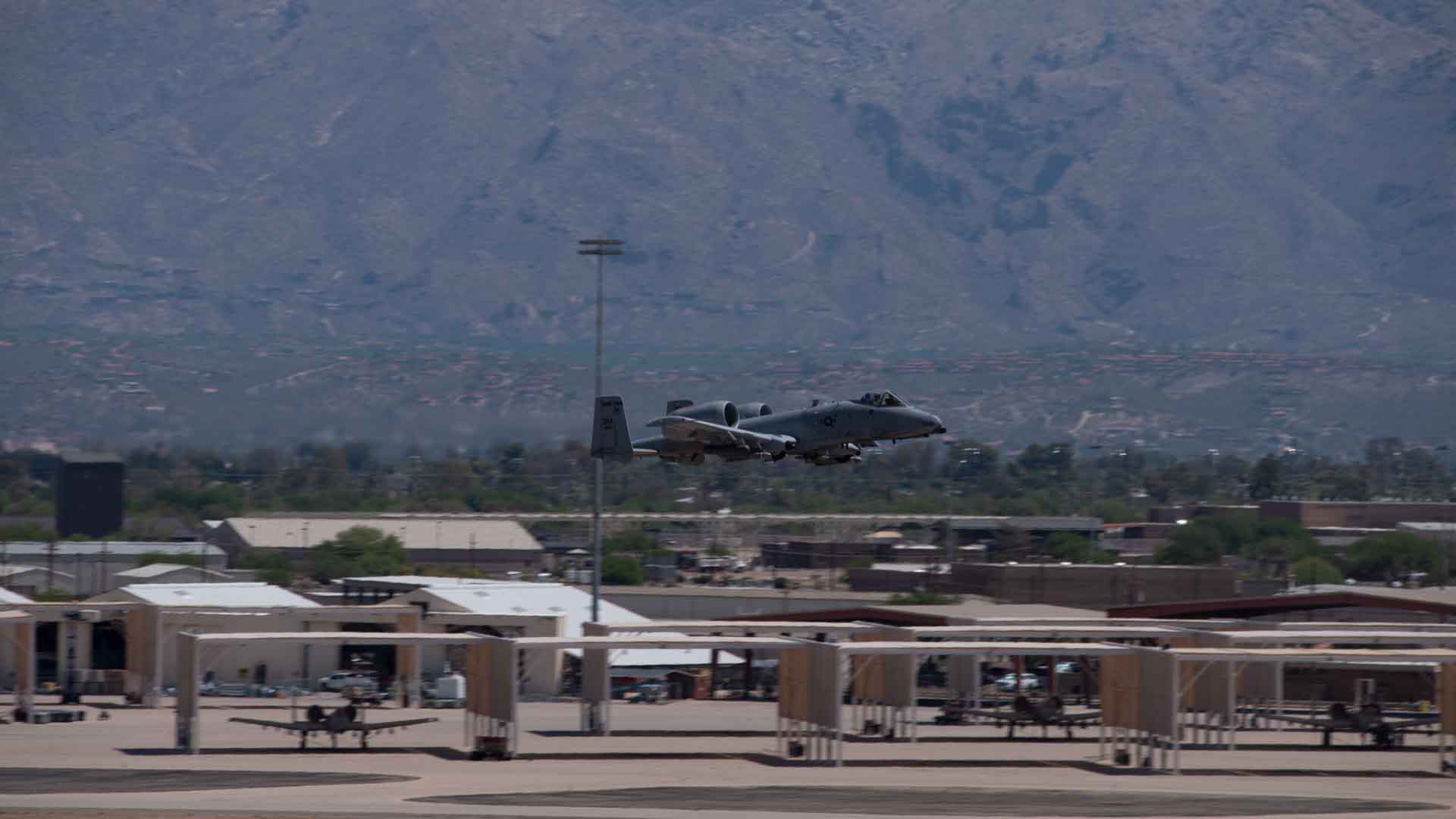 An A-10 makes a pass over the runway at Tucson's Davis-Monthan Air Force Base. July 2021.
Christopher Conover/AZPM
The National Defense Authorizations Act (NDAA) passed by Congress is on its way to President Joe Biden and contains a number of projects important to southern Arizona.
The bill tells the Pentagon how to spend its budget each year.
The NDAA, again, prohibits the retirement of the Air Force's A-10 attack plane. It is the main plane flown out of Tucson's Davis-Monthan Air Force Base.
The spending bill also includes funding for the next generation of airborne listening and jamming posts known as Compass Call. That unit is based out of Davis-Monthan and is flying older C-130 aircraft that will be replaced in the coming years.
The base will also get money to build the South Wimot Gate.
Ft. Huachuca in Sierra Vista and Luke Air Force Base in Maricopa County also get additional funding in the NDAA.