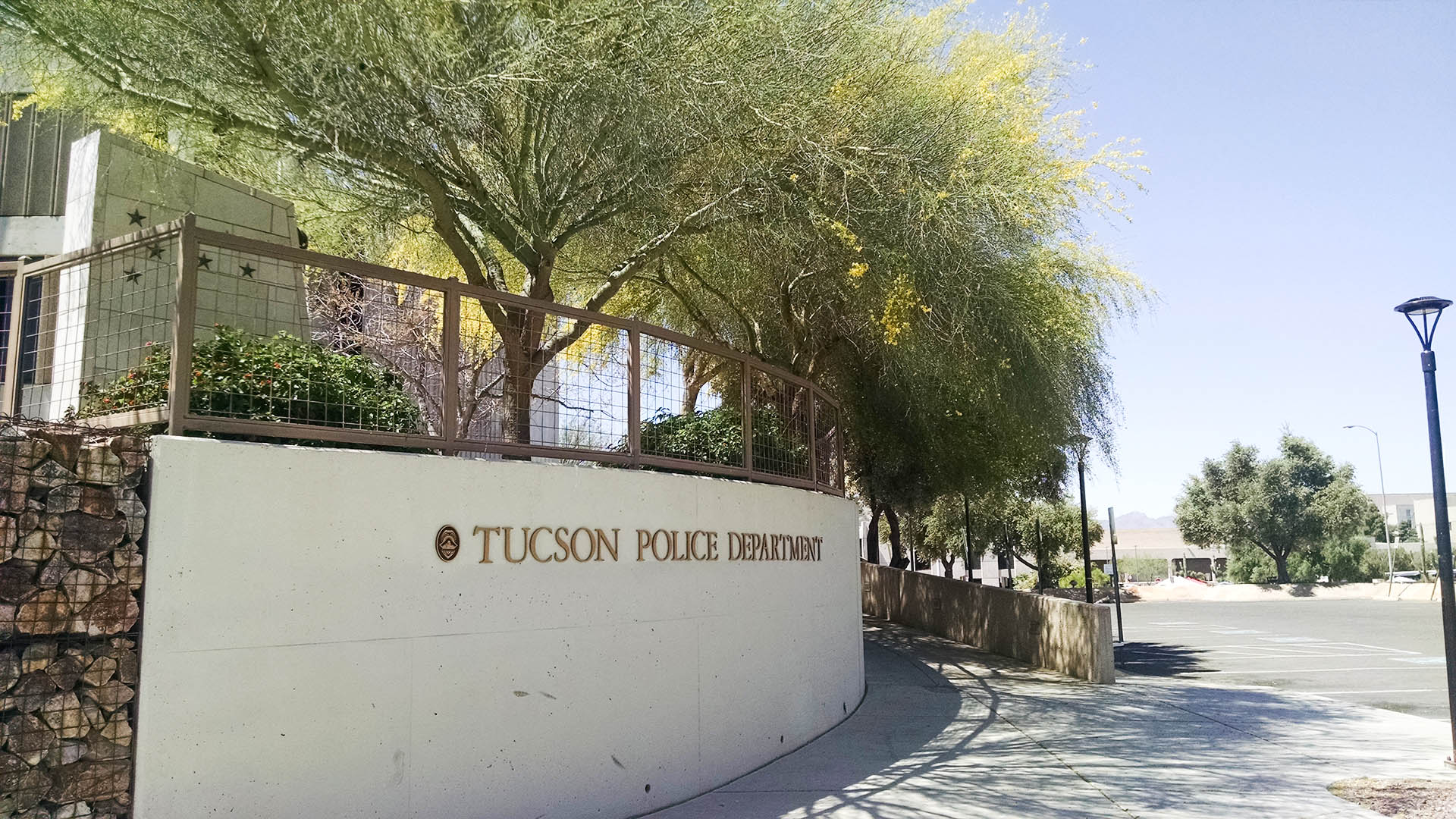 The sign at the downtown Tucson Police Department station, South Stone Avenue.
Nick O'Gara/AZPM
Pima County Attorney Laura Conover said her office has received the bulk of evidence from the Tucson Police Department on Friday to begin its evaluation of the shooting and whether to charge the former officer with a crime.
Conover called the video of the incident "jarring" but said the evidence received was substantial and her office would not let emotion, or time pressure, influence their investigation.
"It is our obligation – my obligation – to get these decisions right, not rushed, strictly ensuring the rights of the accused as embodied in our constitution and laws," said Conover in a news release.
With the evidence in hand, Conover said she was convening a critical incident review group including her top prosecutors to examine the evidence to determine whether to send the case forward to the grand jury for a possible indictment against the officer.