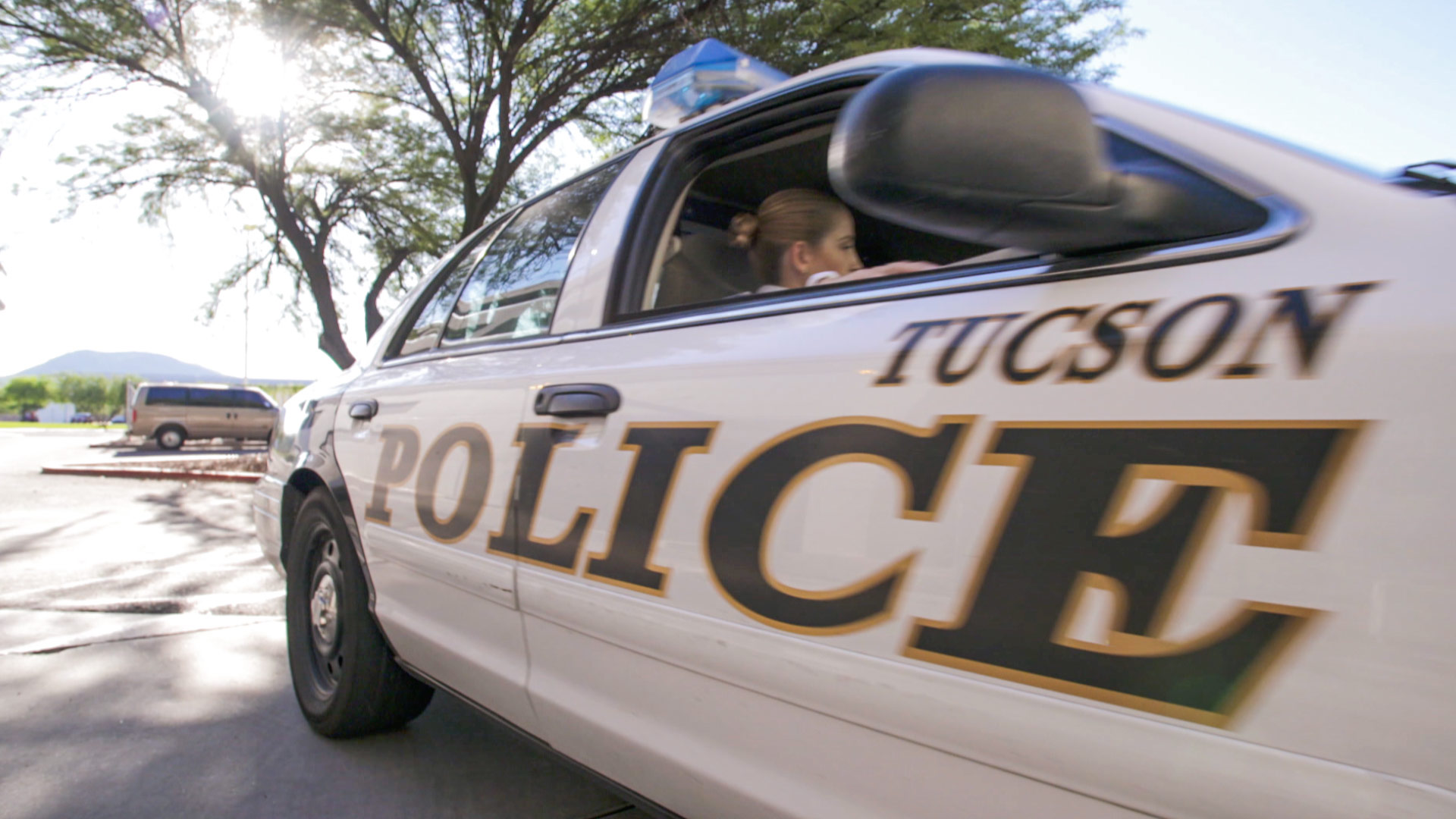 A Tucson Police car.
AZPM Staff
A Tucson police officer has been fired after the officer shot and killed a man in a motorized wheelchair Monday night. Police officials said the Pima County Attorney's Office is "reviewing" the incident.
Tucson Police Chief Chris Magnus said the man, identified as Richard Lee Richards, 61, was suspected of taking a toolbox from a Walmart store on Valencia Road.

When officers told the man to stop, he allegedly brandished a knife and kept going.
He was shot from behind nine times by Officer Ryan Remington and died at the scene.
Chief Magnus said, "the department moved earlier today (Tuesday) to terminate Officer Remington."
"I am deeply disturbed and troubled by Officer Remington's actions. His use of deadly force in this incident is in clear violation of department policy and directly contradicts multiple aspects of our use of force and training," Magnus said at a news conference.
Magnus said Remington was a four-year veteran of the force.

After Magnus's news conference, Tucson Mayor Regina Romero issued a statement calling the shooting "unconscionable and indefensible."

She voiced support for the investigation, and urged the community to remain calm.