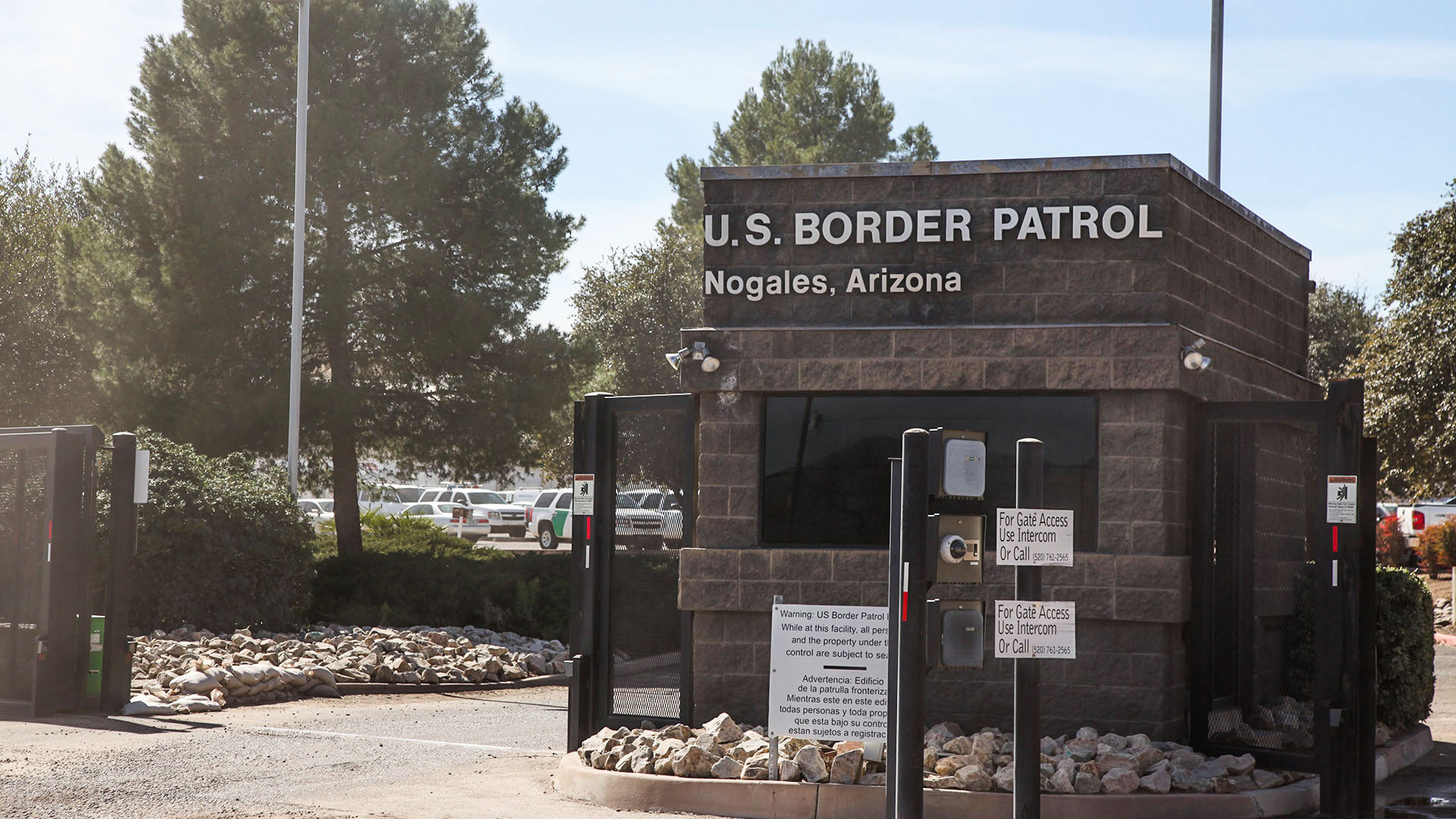 The gate at the Nogales Border Patrol Station, February 2017.
Nick O'Gara/AZPM
This month U.S. Border Patrol officials said an agent in the Tucson sector had died in what was described as a line-of-duty death. It's the latest in a long line of similar deaths among Customs and Border Protection personnel since the pandemic began.
On Twitter, Border Patrol Chief Raul Ortiz said Agent Anibal Tony Perez died in the line of duty on Nov. 5. His message was echoed by CBP personnel in Arizona and in Washington, D.C., Gov. Doug Ducey also ordered flags at half mast to honor Perez.
The entire USBP family mourns the loss of Supervisory Border Patrol Agent Anibal "Tony" A. Perez who sadly passed away in the line of duty. Please keep his family, friends, and colleagues in your thoughts. pic.twitter.com/kfC8bLfFRq

— Chief Raul Ortiz (@USBPChief) November 11, 2021
Citing unnamed sources, some outlets said Perez died of COVID-19 complications. But the agency has provided few details about the death. Jenn Budd, a former Border Patrol agent turned agency whistleblower, says normally, line of duty deaths are reported extensively by the agency.
"You're suggesting that this agent died in the line of duty, but you're not going to tell us why," she said. "I mean, when you're in uniform and they die in the line of duty, that should be public information of how and why that occurred."

Before 2020, CBP listed around 2-4 line of duty deaths among personnel each year, according to a count on the agency's website. Perez's death marks the 50th since the onset of the pandemic. Many do not list details about the cause of death.
A spokesperson said all Border Patrol deaths from COVID-19 are considered line of duty deaths under the Safeguarding America's First Responders Act of 2020. He declined to confirm Perez's cause of death, citing privacy concerns.
According to the agency's website, 51 CBP personnel have died from COVID-19 and almost 12,000 have contracted the virus nationwide.

Fronteras Desk
is a
KJZZ
project covering important stories in an expanse stretching from Northern Arizona deep into northwestern Mexico.