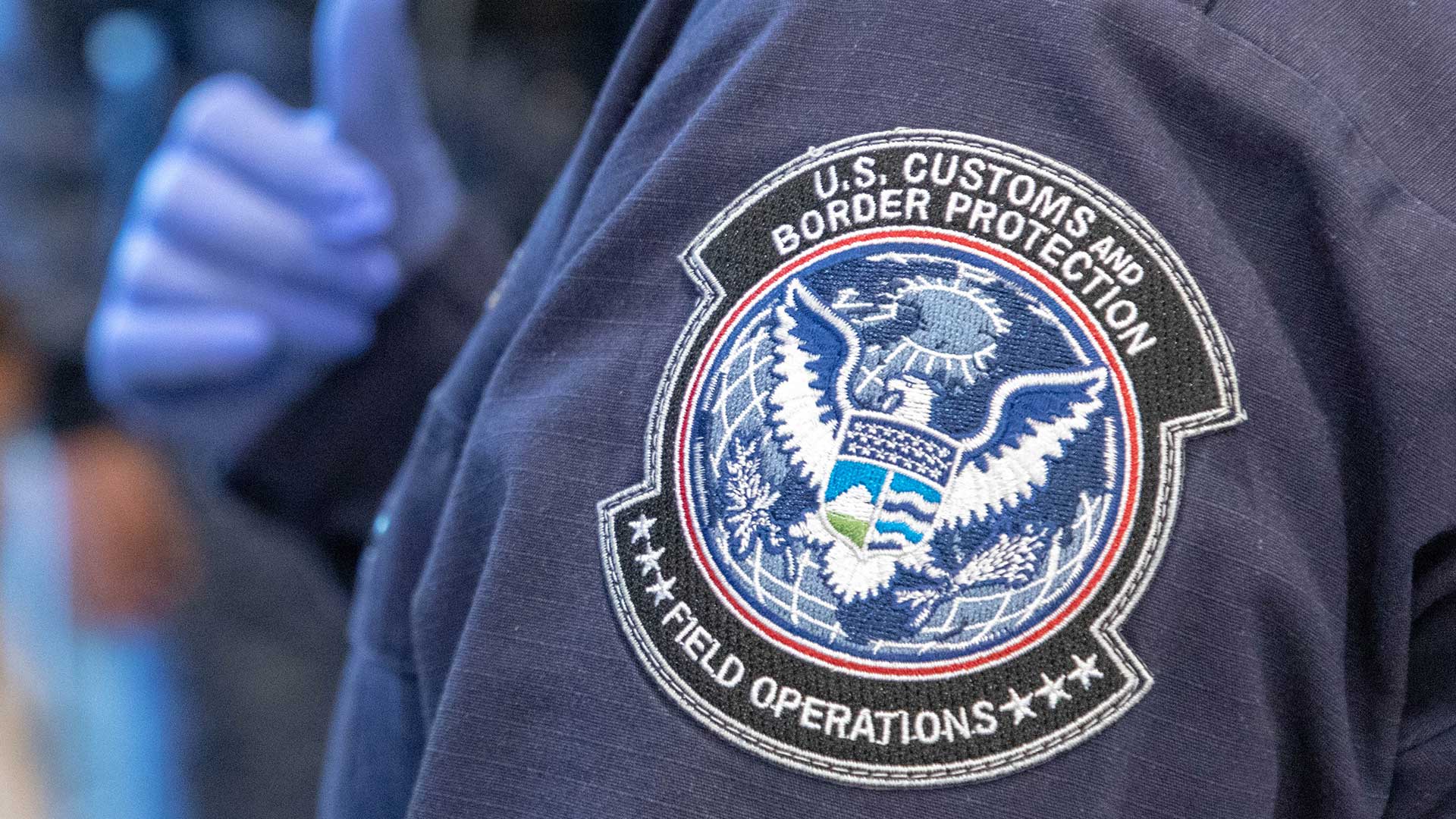 A Customs and Border Protection employee in 2018.
Mani Albrecht/CBP/Flickr
Last week marked the deadline for most federal employees and government contractors to get vaccinated for COVID-19 under the Biden administration's mandates.
In the week leading up to the Nov. 22 deadline, Customs and Border Protection said 96% of its employees were compliant with the mandate, a rate the agency said was expected to rise.
On the morning of the deadline, Reuters reported that 98% of CBP employees were in compliance, according to the Biden administration, including some employees who had pending religious or medical waivers.
The Department of Homeland Security would not clarify how many CBP employees had been fully vaccinated or how many had pending waivers. A statement released by DHS on Wednesday said that just over 95% of employees within all DHS agencies were in compliance with the mandate and nearly 89% had had at least one shot of the vaccine.
Almost 12,000 CBP employees have contracted COVID-19 since the onset of the pandemic and more than 50 have died from the disease.


Fronteras Desk
is a
KJZZ
project covering important stories in an expanse stretching from Northern Arizona deep into northwestern Mexico.