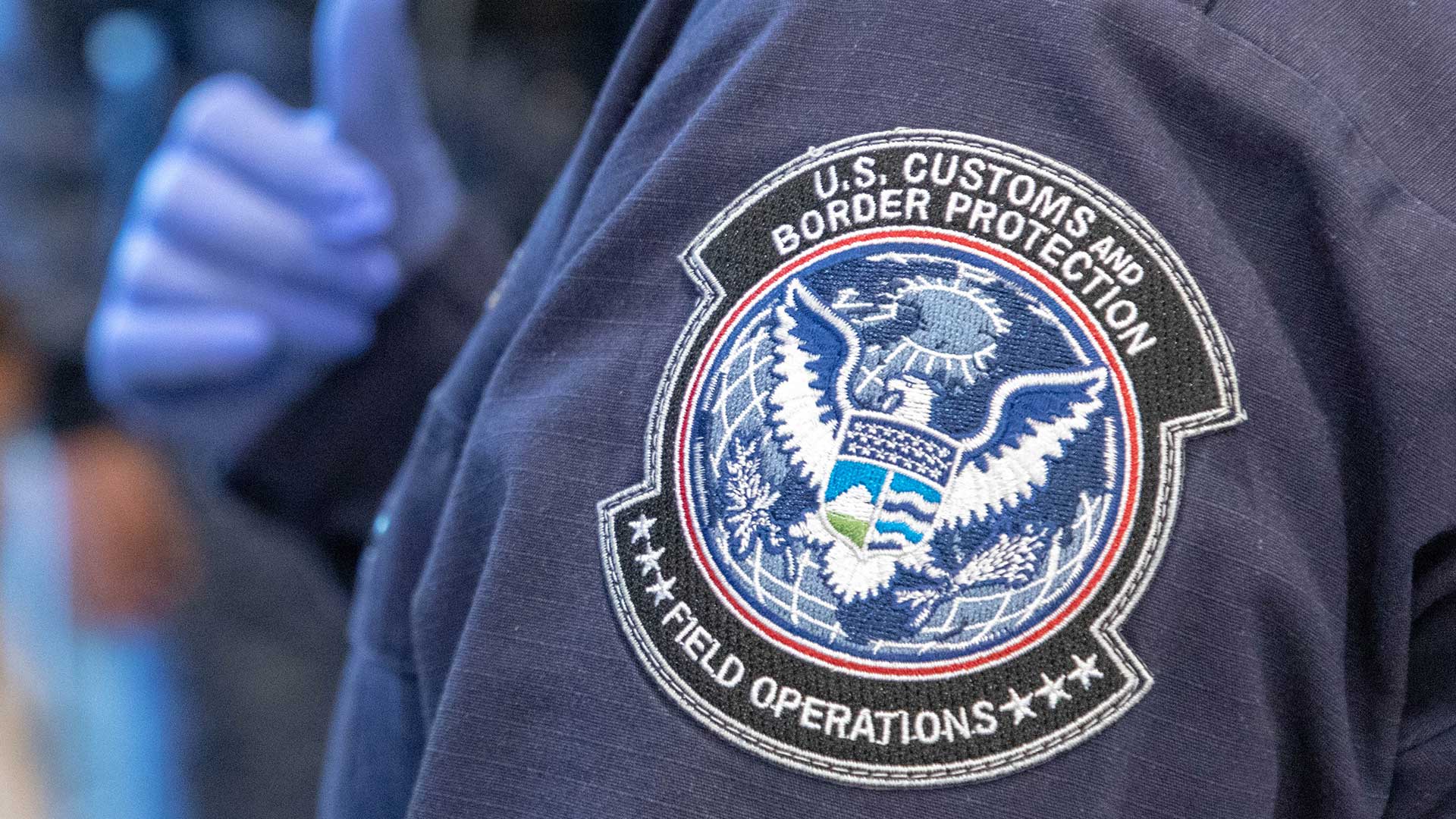 A Customs and Border Protection employee in 2018.
Mani Albrecht/CBP/Flickr
A group of senators is calling on Customs and Border Protection to stop detaining people who are pregnant.
The request comes a few months after Immigration and Customs Enforcement enacted a similar policy.

In a letter to Department of Homeland Security Secretary Alejandro Mayorkas, almost a dozen Democratic senators say CBP should limit the time pregnant, nursing and postpartum women spend in government custody.
The senators focus on a woman who gave birth standing up while detained at a California Border Patrol station in February 2020. The complaint says after she was taken to the hospital with her newborn, both spent more time detained with CBP. Her experience was detailed in a government watchdog report and is now the subject of an ACLU lawsuit.
The senators' letter says policy is needed to ensure incidents like it don't happen again. They say CBP leadership has already acknowledged that detaining pregnant women poses serious risks.

Fronteras Desk
is a
KJZZ
project covering important stories in an expanse stretching from Northern Arizona deep into northwestern Mexico.