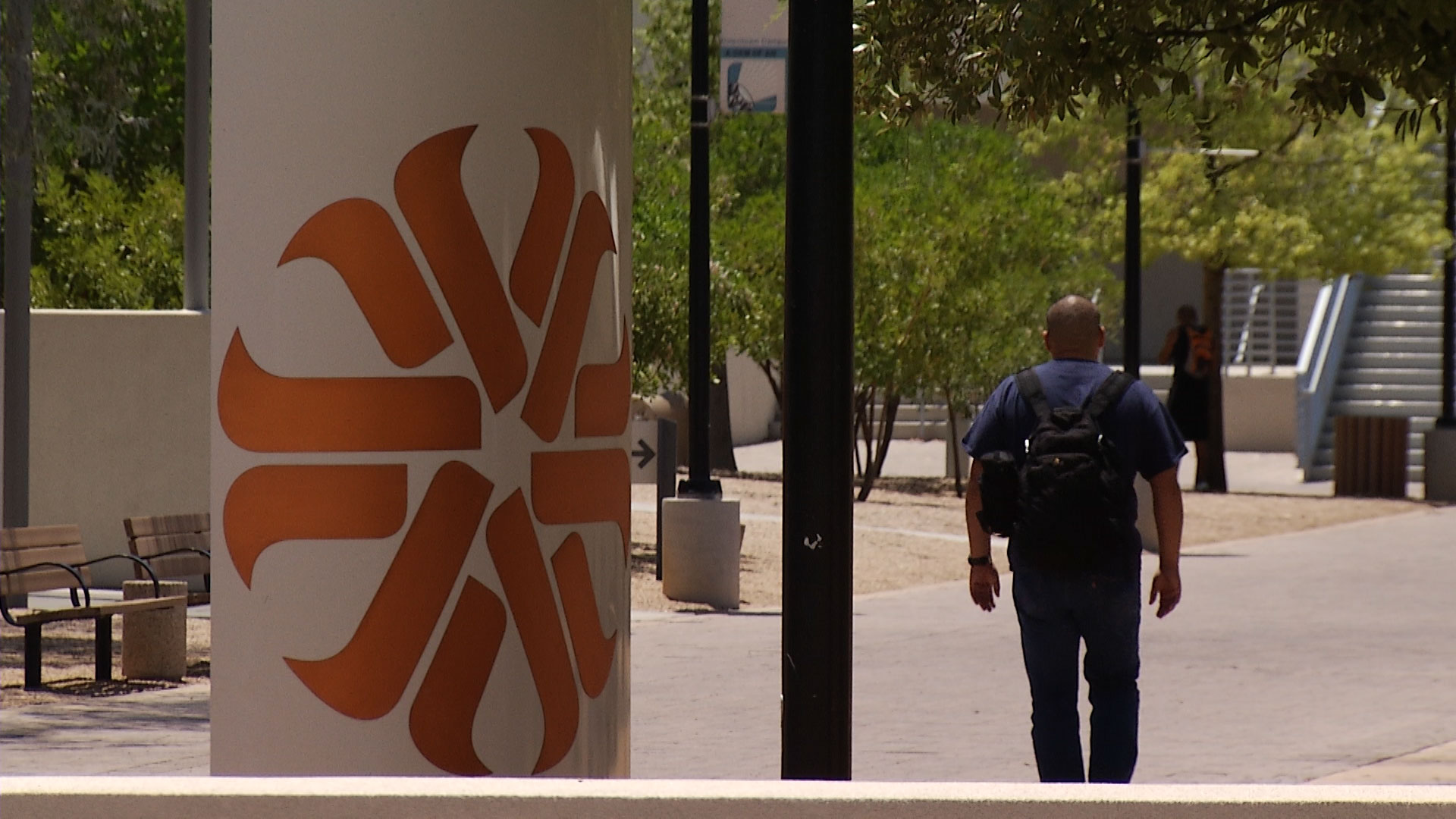 Pima Community College Downtown Campus.
AZPM Staff
Education Secretary Miguel Cardona brought the Biden administration's pitch for its "Build Back Better" agenda to Tucson on Thursday, highlighting a provision that would make community college free for millions of Americans.
Visiting Pima Community College, Cardona touted education initiatives in the sweeping proposal that would also include universal preschool and increase the size of Pell Grants.
But a central opponent of that plan has been U.S. Sen. Kyrsten Sinema, D-Arizona.
The senator said she would not support the initial $3.5 trillion price tag for the proposal, which includes a range of other policies from family leave to energy efficiency standards.
Making his argument in Sinema's home state, Cardona argued the proposal would pay dividends.
"The Build Back Better agenda — we've been hearing a lot of headlines and what it is and what the topline is. We're fighting for these students to have an opportunity to go back to school," he said.
Cardona said 5.5 million students would be able to go to community college without paying.
"This is community development at its best. These students who graduate here are going back to their community," he said.
But the administration's push appeared to reach a turning point this week.
Democrats said President Joe Biden has recently discussed a smaller price tag of $1.9 trillion to $2.3 trillion.
The Associated Press contributed reporting.