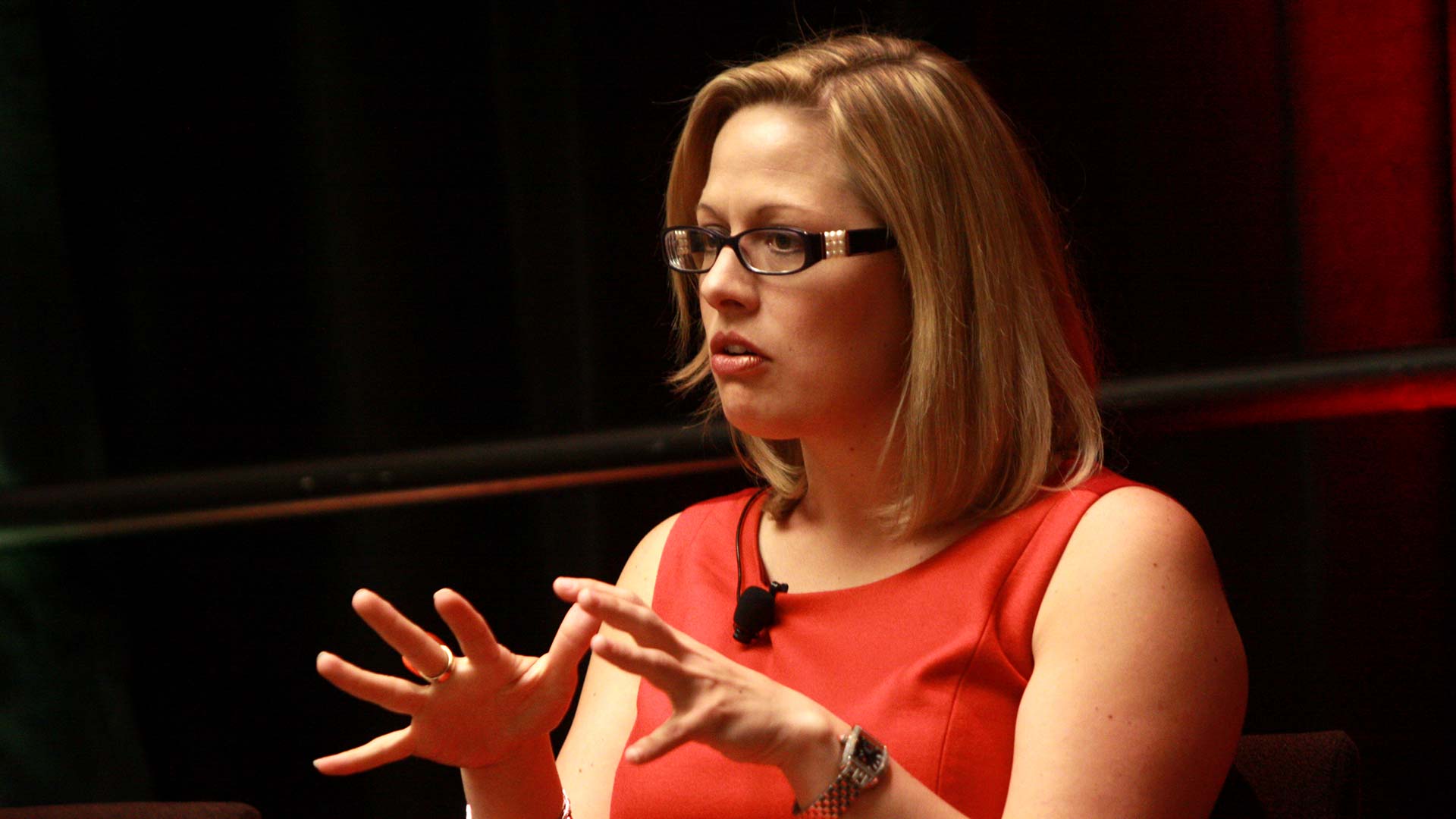 Kyrsten Sinema
Gage Skidmore, CC 2.0
The $3.5 trillion federal budget blueprint narrowly approved by the House of Representatives this week still faces opposition from one of Arizona's U.S. Senators.
Visiting Tucson on Tuesday, Kyrsten Sinema told reporters she would not support the spending plan.
"I have said several times that I do not support a $3.5 trillion package but I am interested and willing -- as everyone knows -- to work in a bipartisan way and to work with my colleagues in both the administration, House and Senate to find a package that is right for Arizona's families," she said.
The package includes several priorities for President Joe Biden, including paid family leave and tuition-free community college.
But Democrats will need every one of their senators to vote yes on the plan for it to pass the narrowly divided Senate.
And Republicans as well as a few Democrats, like Sinema, have balked at the multi trillion dollar price tag.
The senator was in town touting the Infrastructure Investment and Jobs Act.
That bill would dedicate about $1 trillion to roads, public transit, broadband and more across the country. It is awaiting a vote in the House.