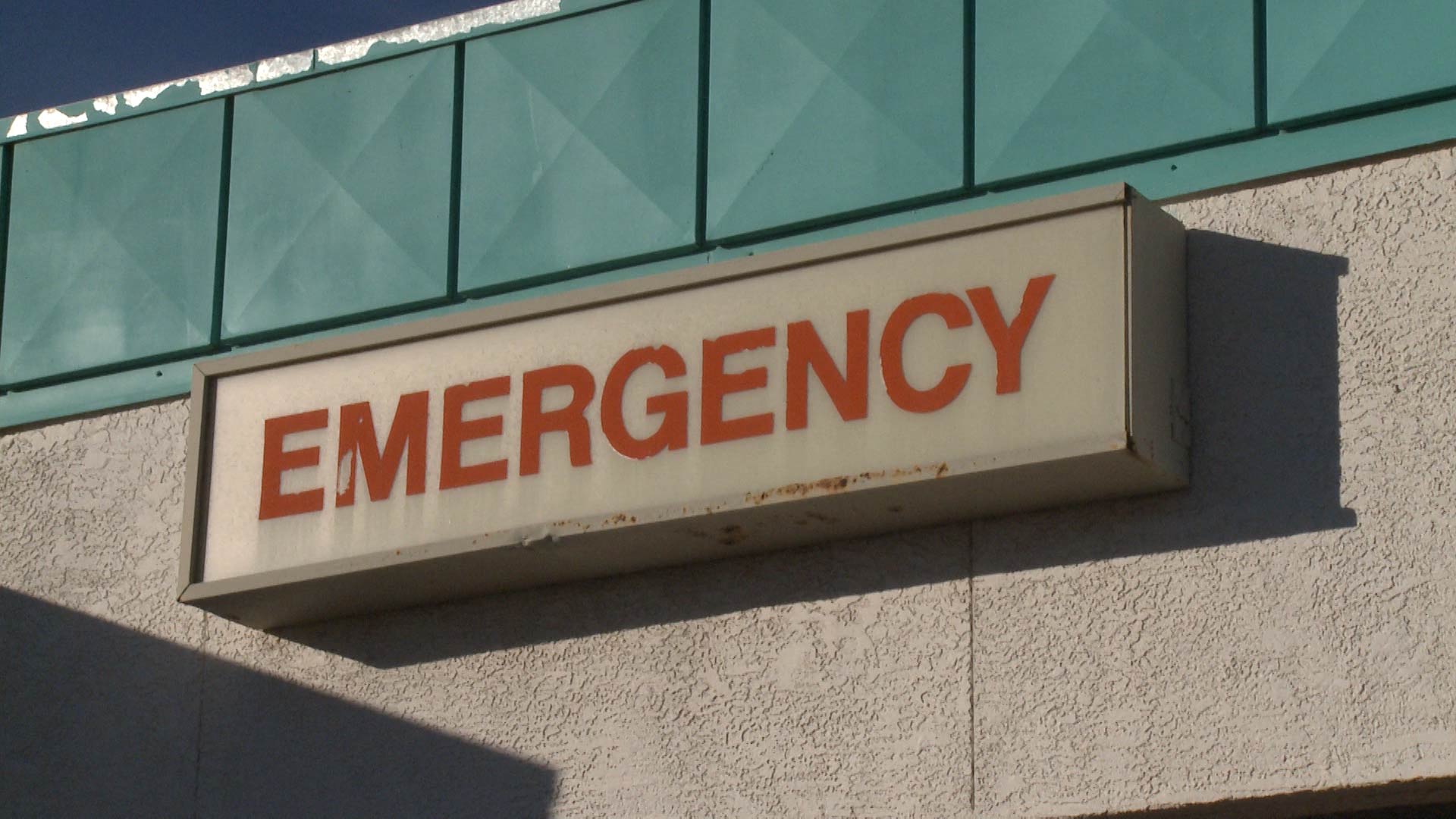 A sign outside of a hospital in Douglas in 2011.
AZPM
Rural hospitals say critically ill patients are waiting longer for treatment in larger cities.
The Arizona Border Counties Coalition asked the state to expand a hotline created during the pandemic to find beds for COVID-19 patients and use it to find space for other acute care patients.
"We are managing the COVID patients without any problems. It is the patients that are super sick with other problems that we're not able to get a bed for," said Stephen Harris, CEO of the Santa Cruz Valley Regional Hospital.
Harris said that while a relatively small percentage of the hospital's patients require a higher level of care than the facility can provide but added that "if that one or two percent is your loved one, you'd be hysterical.
"I'd be hysterical," he said.
Harris mentioned a patient who needs open heart surgery and had been waiting for a transfer to another hospital.
"A very healthy gentleman over 60 who should be looking forward to 20 or 30 years of life and his life is at risk now because we can't get him transferred. This is day three. We had a patient last week die because we couldn't get him transferred," Harris said.
The hospital filed a complaint with the Department of Health Services over the inability to transfer patients.
A letter from the Arizona Border Counties Coalition to the Department of Health Services on September 17 said the hospital in Bisbee has faced similar challenges and described facilities in Benson, Douglas, Nogales and Wilcox as "overwhelmed."
"We ask for your immediate assistance in expanding the surge line through the Arizona Department of Health Services where rural communities, hospitals and emergency rooms can appropriately be connected to critical hospital resources that are essential to provide appropriate care for their patients," said the organization, which includes representatives from Pima, Yuma, Cochise and Santa Cruz counties.
A spokesman for the Department of Health Services said Wednesday he did not have any information about the complaint filed by the Santa Cruz Regional Valley Hospital.
But Don Herrington, the department's interim director, wrote in a letter Tuesday that expanding the hotline is not a viable option due to staffing shortages across the health care system.
"The most immediate way to bolster capacity and improve patient outcomes in Arizona is to enhance staffing in hospitals across the state," he wrote.
Herrington noted the state has launched an initiative to boost staffing, with 70 contract nurses expected to start in Arizona this week and nearly 200 expected by the end of September.