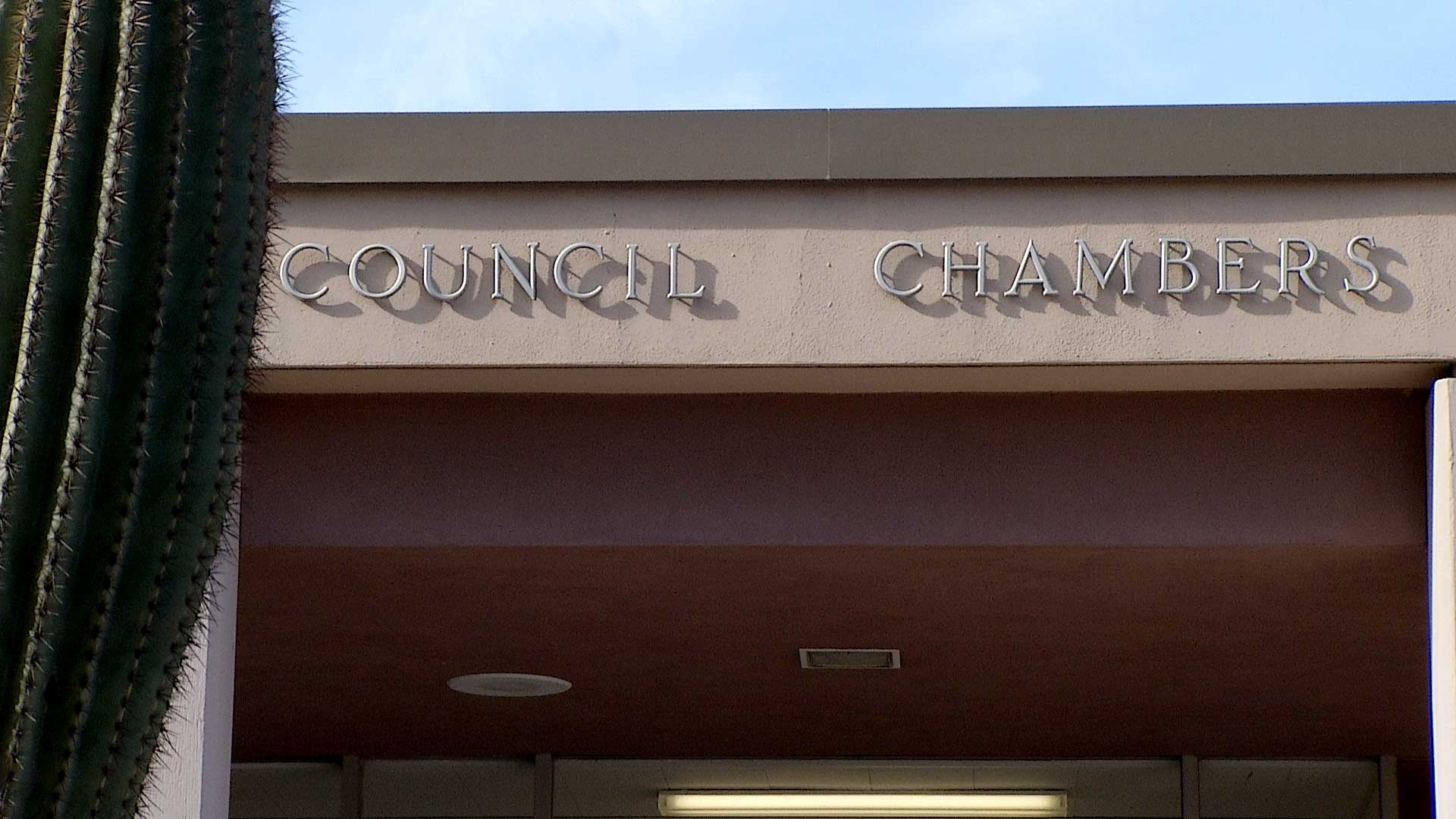 City of Tucson's council chambers in downtown.
AZPM Staff
The Tucson mayor and city council are once again asking voters for a raise, which the voters have denied consistently for more than twenty years.

The elected council members, who work full time, receive $24,000 a year, while the mayor is paid $42,000.

A citizens' commission is proposing a 50% increase for council members and a 28% hike for the mayor.
Mayor Regina Romero said Tuesday it's time for the city to catch up, not just with inflation, but with the demands of the job:
"We've moved from a small-town to the 33rd largest city in this country, with a pay for a town of 50,000," she said.
Council member Lane Santa Cruz called the recommendation inadequate.
"We're expected to show up and be on, you know, 24/7 to do this," she told the council on Tuesday. "And we want to serve the public but to then come back and say, 'well, this is what we value that work that you do,' is disappointing."
The voters last approved a raise for the mayor and council in 1999.

Even with the proposed raises, council members would earn the same as a street maintenance worker, while the mayor's paycheck would be slightly less than an entry-level police officer's.
The question will appear in this November's city election ballot alongside an initiative raising the minimum wage in Tucson $15 an hour, which is also more than a city council member makes.