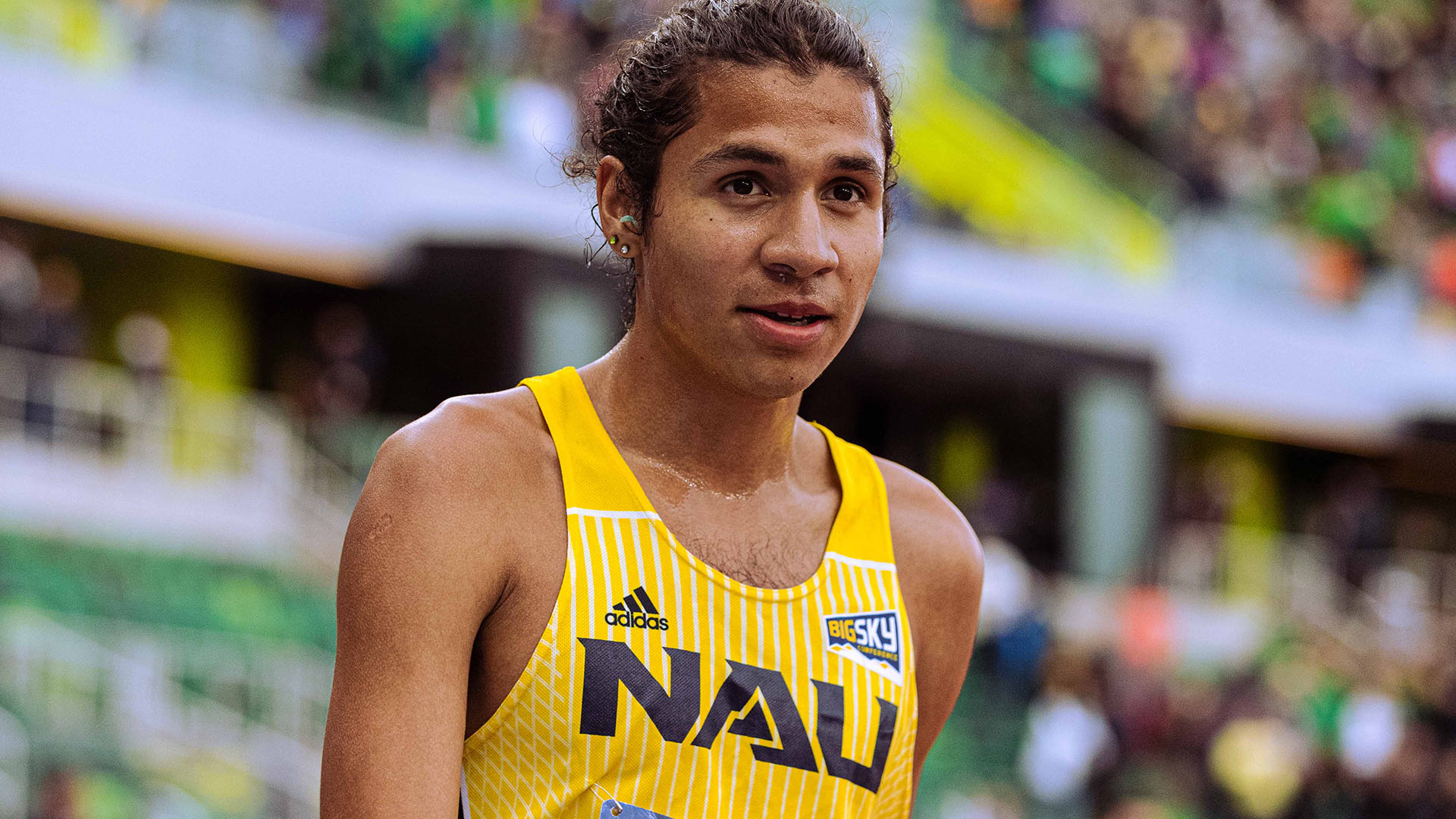 Northern Arizona University track star Luis Grijalva is representing Guatemala in the Olympics.
NAU Athletics
An Arizona recipient of the Deferred Action for Childhood Arrivals Program, or DACA, is competing in the Olympics. DACA is an Obama-era program that protects undocumented immigrants brought to the U.S. as children. Recipient Luis Grijalva came from Guatemala when he was 1-year-old. Now he's a track star running for Northern Arizona University.
He was overjoyed when he found out he'd qualified to represent Guatemala in Tokyo this year. Lawyer Jessica Bobadilla said Grijlava reached out to her last month to represent him when he realized his DACA status might mean he wouldn't get to go.
"He's a wonderful person, he's seized the opportunities he's had, even though I know there has to be days where anyone in that position would feel discouraged of unsure in that situation," he said.
DACA recipients are not able to travel outside the country without special permission through an advanced parole application with U.S. Citizenship Services, or USCIS. To obtain it, they must prove the trip is vital. Bobadilla said the process could take months worth of time that Grijalva didn't have. So, they made phone calls, filled out travel requests and even reached out to Arizona Congressional representatives to push his request through.
After a long-anticipated appointment with USCIS on Monday, Grijalva's trip was green-lit. He leaves Friday.