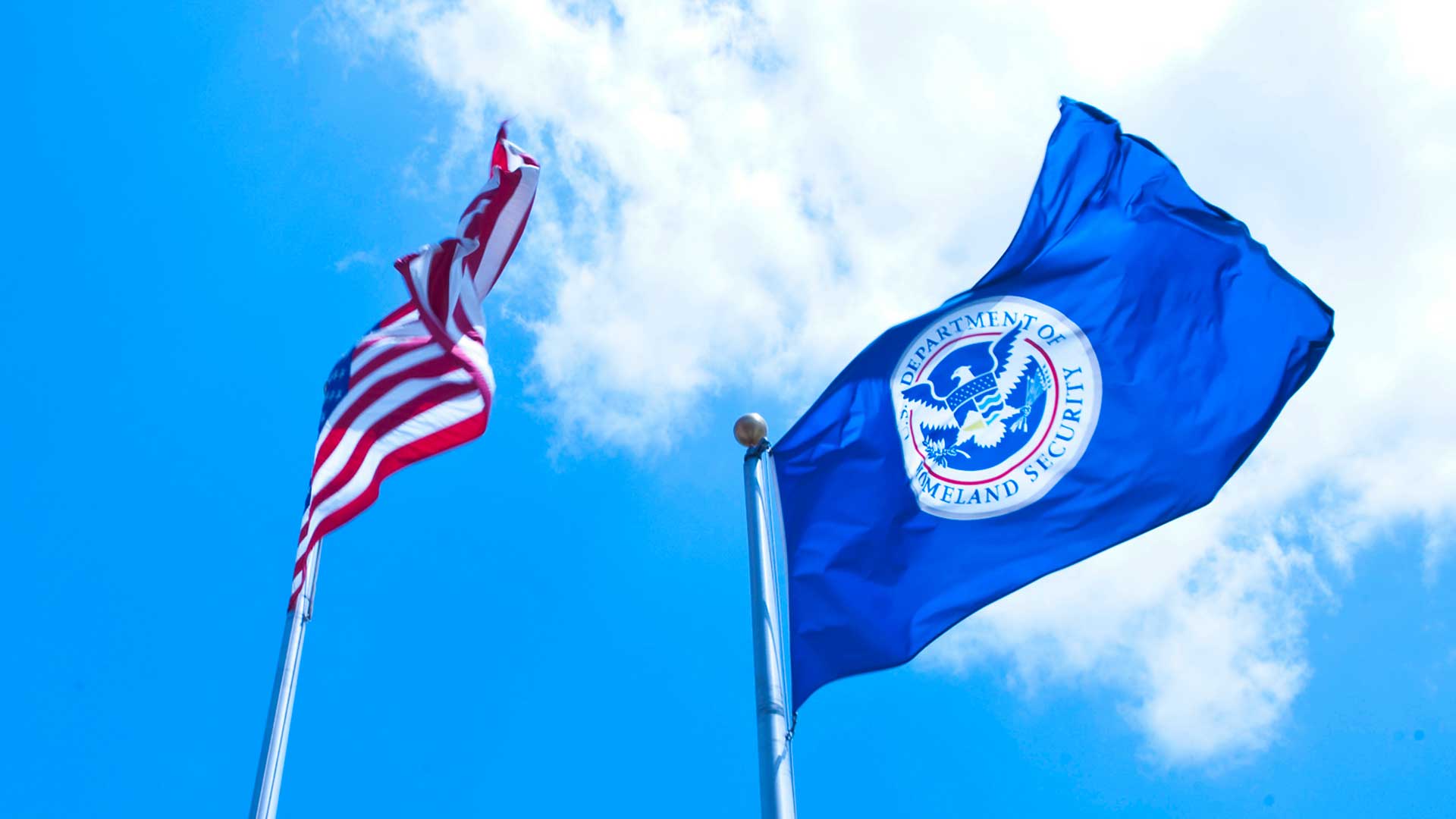 The American flag and a flag bearing the seal of the Department of Homeland Security.
Barry Bahler/DHS
President Joe Biden's proposed budget for the Department of Homeland Security cuts funding for former President Donald Trump's border wall. It also rescinds the remaining balance of the funds originally earmarked for the project.
Paulo Lopes with the Center for Biological Diversity said environmental groups like his welcome the end to construction. But more is needed going forward.
"We think it was a missed opportunity by the Biden administration that it did not include the ask for funding for mitigation," he said.
Lopes estimates the wall caused at least $75 million worth of environmental damage across the border, including in Arizona, where the structure cuts through swaths of public land and ancestral Indigenous territory.
He said rather than cancel funding altogether, the money that was already in place to build the wall could have been redirected to mitigation efforts instead.
"What the Biden administration could have done is said can you reprogram it, or transfer it, and make it clear that the money would be for mitigation," he said. "Or they could have just blatantly asked for mitigation money for restoration both to the environment and also for the harms done to the tribes."
By the time Trump left office, his administration had built more than 450 miles of wall across the border. Biden placed a temporary hold on construction through an executive order during his first day in office. In May, his administration canceled all construction projects that used Department of Defense money and ordered remaining funds to be returned to the agency.
Lopes says environmental groups like his will continue pushing for mitigation efforts and are hoping the DHS budget brought by Congress this year will include the funds for it.