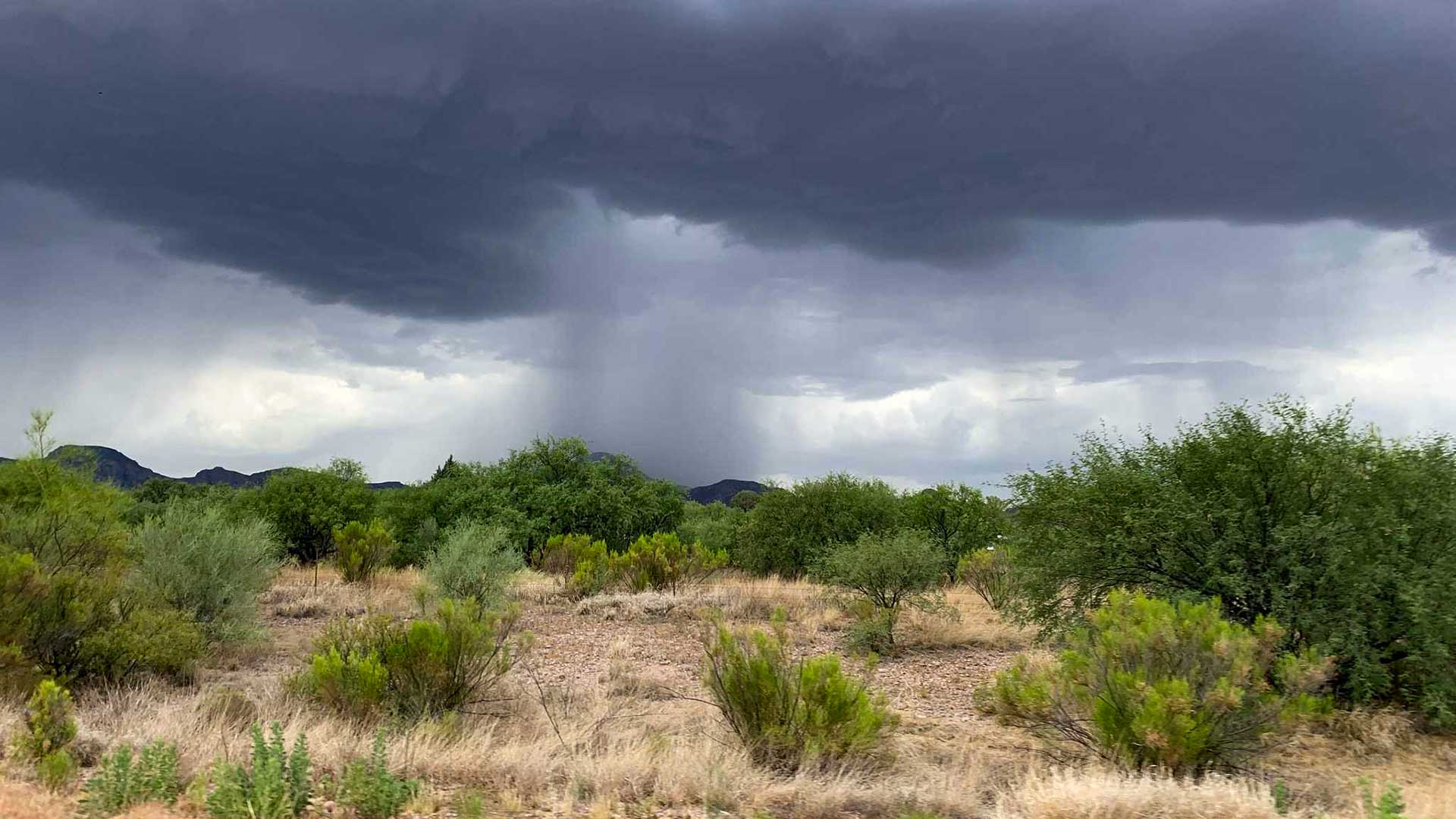 Rain clouds near Tubac, July 2019.
Mitchell Riley/AZPM
The 2020 monsoon was a disappointment for most of southern Arizona and forecasters aren't sure what to expect this year with nearly even chances for an above average, below average, or normal monsoon.
"For the bulk of southeast Arizona, there is maybe a little bit of a slight lean towards the dry side the closer you get to the New Mexico state line," said Ken Drozd with the National Weather Service in Tucson.
The 2020 monsoon was the second driest in Tucson history with only 1.62 inches of precipitation.
The monsoon will, as usual, be heavier in some areas than in others.
Drozd said the forecast high temperatures for the end of this week are a good start to the changes needed to bring the monsoon.