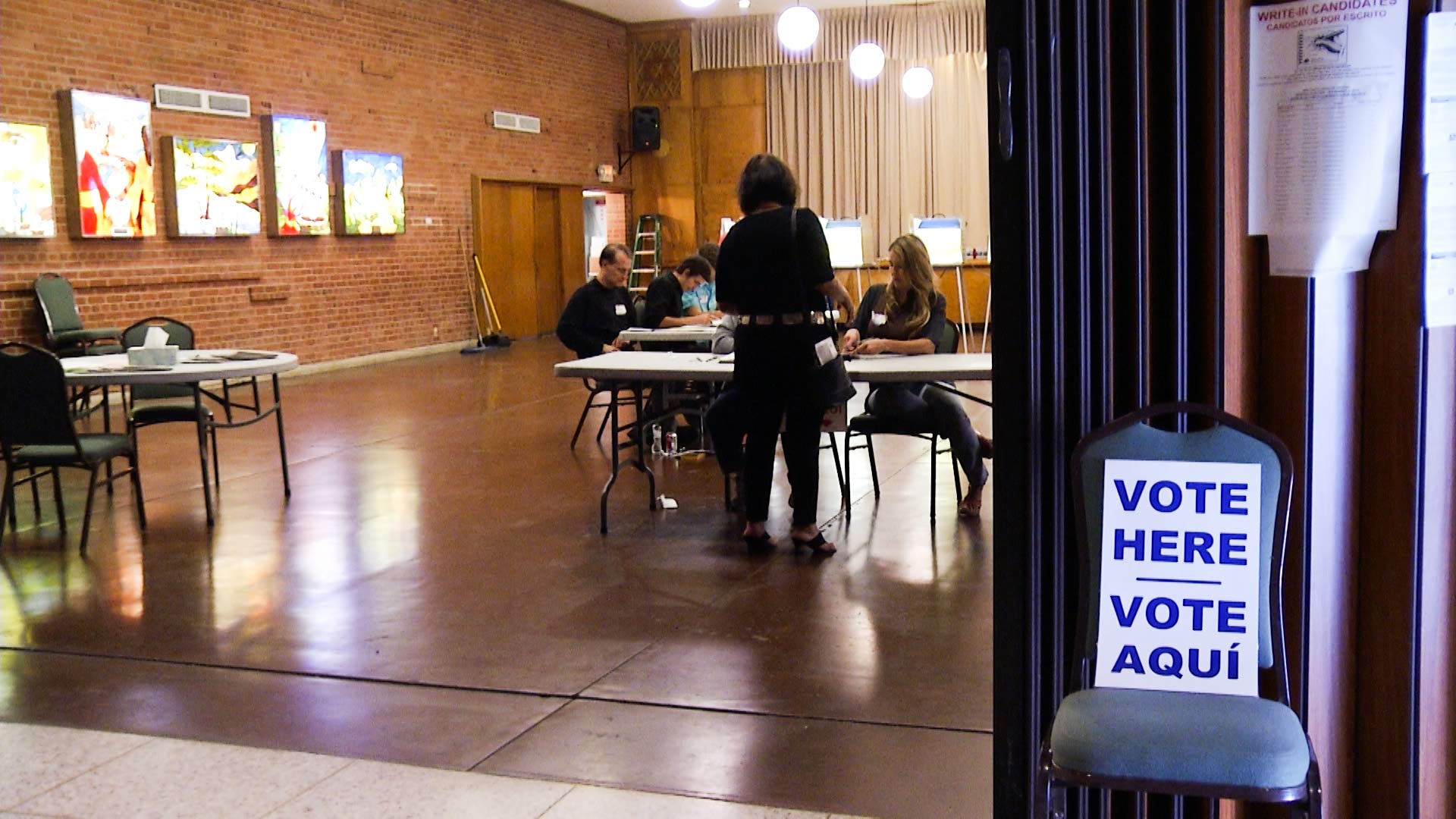 Volunteers check voter registration at a voting station.
AZPM Staff
The Arizona Secretary of the State's Office announced Thursday that there are 4.7 million voters registered in Arizona, as of April, and 14.3% of those are in Pima County, according to the latest report.
Though there are millions of registered voters, only some are active. Across the state, 91.3% of the total number of statewide voters were still active, but 409,282 voters were inactive.
The Secretary of the State's Office said in a press release that two things needed to take place for a voter to be listed as inactive. First, two "election mailings" to that voter would have to be returned undelivered, and second, that the voter had not re-registered or updated their address.
There are about 675,000 voters in Pima County and 93.2% were active — 45,891 voters weren't. Approximately, 40.4% of active voters are Democrats and 28.7% are Republicans in Pima County.
Comparatively, Navajo County has the least amount of active voters at 86.8% and Pinal County has the most at 96.9% with Cochise and Santa Cruz counties close behind.
"Voters should make it a habit to update their voter registration when necessary, especially after an election," Secretary of State Katie Hobbs said.