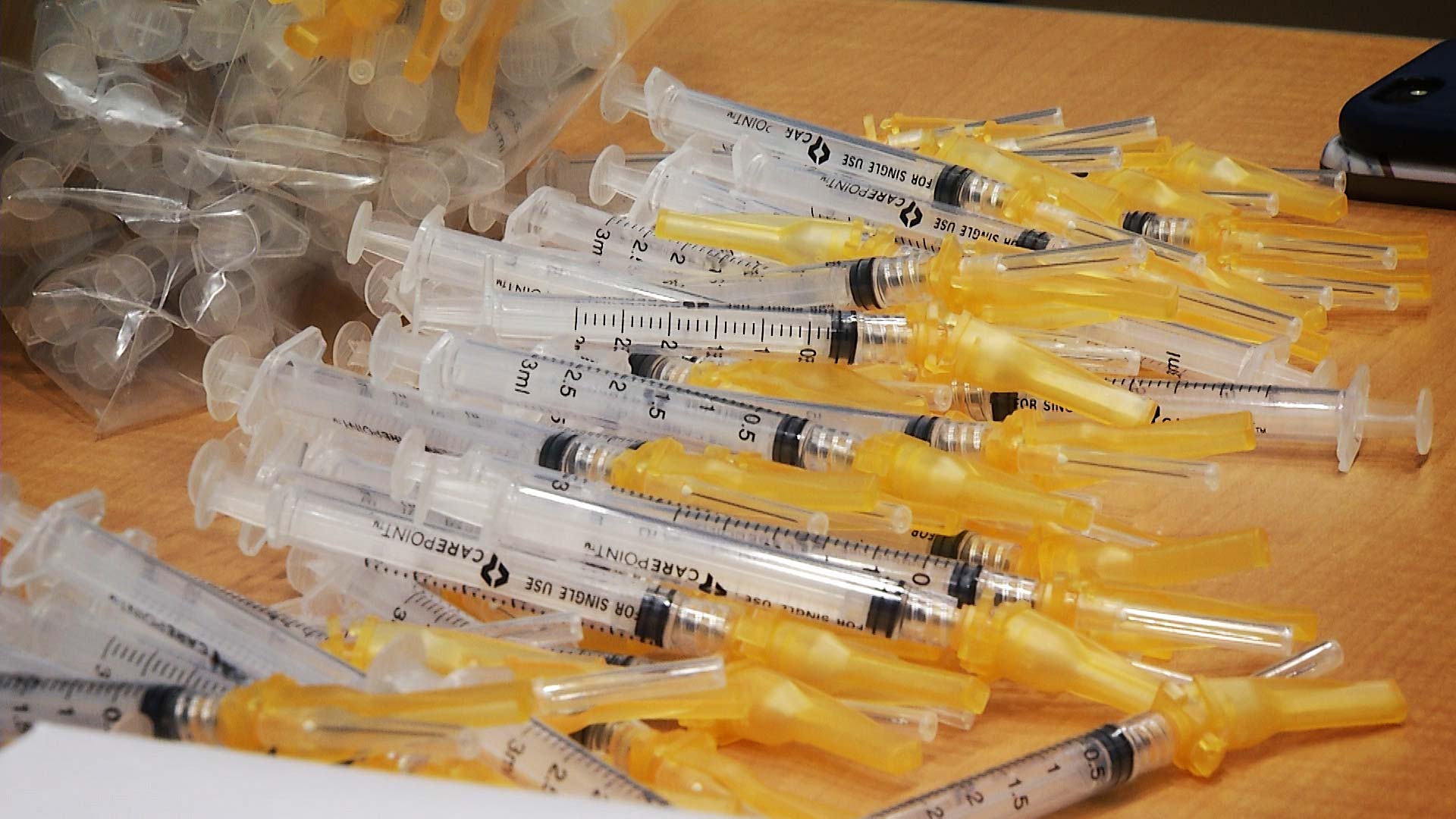 A bundle of syringes at a COVID-19 vaccination site at Tucson Medical Center. January 2021.
AZPM Staff
The University of Arizona is using mobile vaccine clinics throughout southern Arizona targeting groups that are less likely to get vaccinated.
The university is working with a number of groups including the Mexican consulate's office in Douglas.
"We actually started, in Douglas, we started administering vaccine at 3:00 o'clock in the morning. These are the farmworkers who are coming across, these are H2A visa workers who were coming across the border to be able to work in the fields in Cochise County, for the most part in Wilcox," said Dr. Cecilia Rosales, Associate Dean in the Mel and Enid Zuckerman College of Public Health at the University of Arizona.
Rosales said the university also held a mobile clinic in Nogales, Arizona. During that session, close to 200 truck drivers were vaccinated.
"These are the transport drivers that are driving across the border in Arizona but also beyond Arizona, they are going across the country delivering produce and other communities," said Rosales.
In Nogales, clinic workers were also able to screen many vaccine recipients for high blood pressure, diabetes, and other chronic conditions that hit minority communities particularly hard.
The mobile vaccine program will continue as the university shuts down its on-campus mass vaccination pod at the end of June.