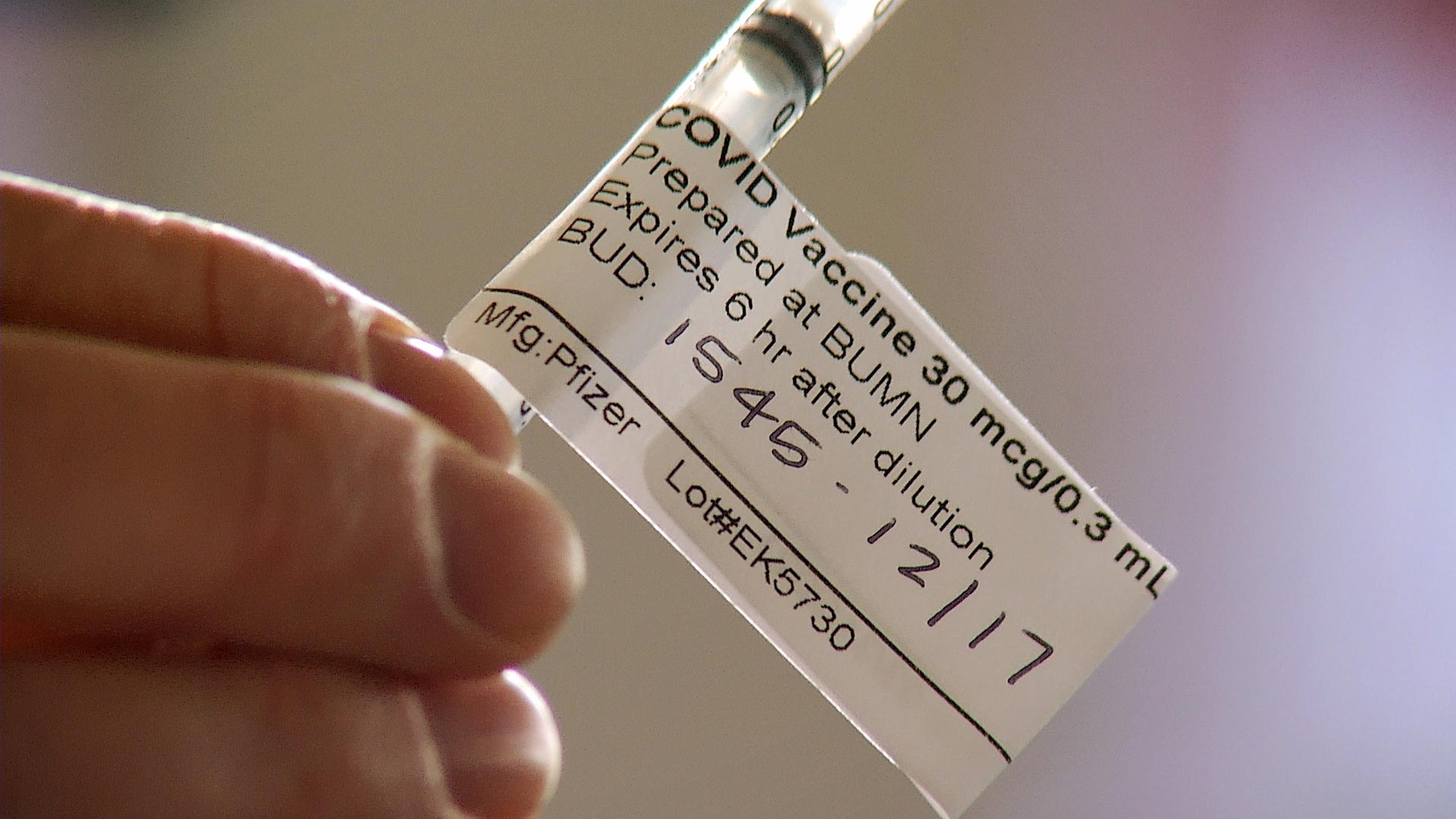 A health care worker holds a dose of the Pfizer-BioNTech COVID-19 vaccine during a vaccination event at Banner - University Medicine North on Dec. 17, 2020.
Tony DiRusso/AZPM Staff
The number of COVID-19 vaccines given each day in Arizona slowing but the state has still reached a milestone.
On Friday morning, the state COVID-19 dashboard showed that 3,007,184 fist doses of the COVID-19 vaccine have been dispensed in Arizona. Close to 34% of Arizona residents are now considered fully vaccinated.
In Pima County, 32.22% of residents are fully vaccinated. In Cochise County, 32.81% of residents are fully vaccinated, according to the Arizona Department of Health Services.
Santa Cruz County leads the state in the percentage of residents who are fully vaccinated at 46.16% as of Friday morning.